YPB Provides Review of Q4 2016 Activities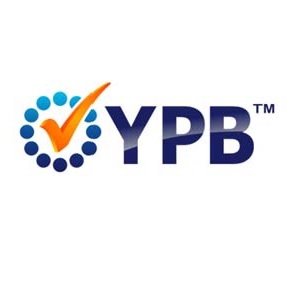 Company Update and Appendix 4C
Sydney, Feb 1, 2017 AEST (ABN Newswire) - Brand Protection and Customer Engagement solutions company YPB Group Ltd (

ASX:YPB
) is pleased to provide a summary of activities for the quarter ended 31 December 2016.
- Highest revenue quarter since inception
- Lowest net cash outflow quarter for the year
- Strategy and financial outlook update to be issued in the coming days
Key achievements for the quarter included:
- Concluding a supply agreement with multi-national packaging innovator Orora Limited (

ASX:ORA
) whereby Orora will offer the YPB PROTECT, DETECT, CONNECT range to its customer base. The supply agreement superseded an MOU with Orora signed in May 2016 and marked the start of the marketing of YPB's solutions to Orora's customers.
- Signing a Master Supply Agreement with Blackmores Limited (

ASX:BKL
) allowing YPB's solutions to be employed across the Blackmores range.
- Commencing supply of YPB's invisible tracer to Mamacare, a leading brand of nutritional products for pregnant and nursing mothers, initially to PROTECT its export range.
- Securing 350 new stores with bespoke Retail Anti-Theft solutions. The new customers included Lorna Jane with 200 stores in Australia and USA plus two national chains with 150 stores in total.
- Winning a three year contract with a top tier global pharmaceutical company for forensic laboratory services and IP protection solutions design and implementation.
- Signing a strategic partnership with leading USA packaging design and manufacturing company L&E to offer YPB's full suite of Brand Protection and Customer Engagement solutions to its customer base. L&E's customers include household name global athletic footwear and apparel brands.
FINANCIAL SUMMARY
Q4 2016 cash flows were in line with expectations and the best for the year. Cash receipts for Q4 were $0.930m the highest quarterly cash receipts ever and up from $0.529m in the Q3. There was some small "catch up" in Q4 from the low Q3 but new business was the primary contributor to the clear improvement.
Gross cash outflows in Q4 were approximately $0.240m lower than Q3, with an accelerated R&D spend offset by lower staff and administration costs. Q4 saw $0.5m R&D spend, half of the year's total, occur in the quarter as development of the CONNECT Customer Engagement software platform was accelerated due to customer interest. This spend level is likely to be maintained in Q l 2017 but then fall quickly in subsequent quarters as presently targeted functionality modules are completed. The 13.7% fall in staff, administration and corporate costs in Q4 was impacted by timing and a modest rise is expected in Q l 2017, though this will remain below Q3 levels.
Due to the higher cash receipts in Q4 and well controlled costs, net cash outflow was the lowest for the year at $1.994m.
A successful equity raising was conducted in Q4 with approximately $4m raised from an existing shareholder at $0.25 per share.
Cash at the end of Q4 was $2.752m, up from $0.600m at the end of Q3.
Please note that the Appendix 4C includes "estimated cash outflows for next quarter" at item 9. This is a gross cash outflows forecast and should not be compared to the net cash flow figure in item 1 of the Appendix 4C. Q l 2017 gross cash outflows are likely to be largely in line with those of Q4 2016.
Please also note that an updated outlook for 2017 will be released to the ASX in the coming days. YPB conducts its annual planning work in late November and December of each year to develop its Annual Operating Plan (AOP). Conclusion of the AOP has taken longer than expected this year due to new strategic opportunities arising during the AOP process. These opportunities would result in expanded market reach and a much lower YPB cost base. Final determination of the plan's details is now in train and will be released to the market as soon as it is concluded.
YPB Executive Chairman John Houston said: "As anticipated, Q4 2016 was the best cashflow quarter for the year and clear progress is being made. We look forward to presenting the updated 2017 outlook to the market in the coming days."
To view full Quarterly Report including Appendix 4C, please visit:
http://abnnewswire.net/lnk/M05J5UA7
About YPB Group Ltd

YPB Group Ltd (ASX:YPB) lives by three words - certainty of authenticity. We deliver on this through our experience in creating revolutionary, patented brand protection and customer engagement solutions. Solutions that detect and prove certainty of authenticity and connect brands directly to their customers, empowering them to engage one-on-one.
In an evolving marketplace and with the rapid growth of cross border commerce, our expertise presently focuses on the rapidly growing markets of Australia, South East Asia and China.
Mr. John Houston
Executive Chairman
YPB Group Limited
T: +61-458-701-088
E: john.houston@ypbsystems.com

Mr. Gerard Eakin
Director
YPB Group Limited
T: +61-427-011-596
E: eakin@manifestcapital.com
W: www.ypbsystems.com

Media and Investor Enquiries

Matthew Wright
NWR Communications
T: +61-451-896-420
E: matt@nwrcommunications.com.au
Related CompaniesYPB Group Ltd



Orora Limited
Blackmores Limited