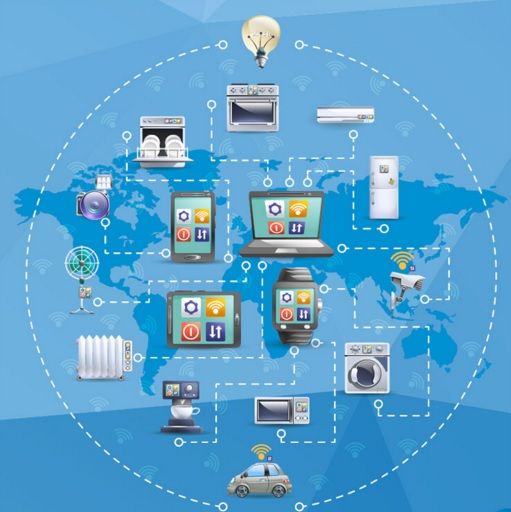 STMicro Invites Xped to Embedded World
Melbourne, Feb 17, 2017 AEST (ABN Newswire) - Xped Limited (

ASX:XPE
) ("Xped" or "the Company") is pleased to announce that ST Microelectronics (

NYSE:STM
) (

EPA:STM
) ("STMicro") has invited Xped to attend Embedded World 2017 to be held in Nuremberg, Germany, in March.
Highlights
- Xped invited to be featured guest speaker on Stmicro Fanzone and showcase stand on Stmicro booth
- Xped ADRC and DiscoverBus hardware products, Xped app, and Xped infrastructure platform to be showcased
- Embedded world 2017 held in Nuremberg, Germany March 14-16
- Embedded world 2016 had over 30000 attendees from over 70 countries
STMicro has provided Xped with a stand on the STMicro booth allowing Xped to showcase Xped Technologies. Xped will be a featured Guest Speaker on the STMicro Fanzone. This provides Xped with a great opportunity to present the Xped solution, as an invited guest of STMicro. Embedded World in 2016 had over 30000 attendees from over 70 countries and provides Xped with great exposure in the European region.
STMicro identified Xped's technologies as a showcase for their microprocessors & sensors in an Internet of Things solution. Xped has a range of products using STM32 Microcontrollers that demonstrate their integration with the Xped Infrastructure Platform and the competitive advantages that together they provide.
Key features of the Xped technologies will be on show:
- One Tap & One Click device onboarding
- Xped App (Device Browser) - On-board, control and monitor a selection of sensors and devices over wireless & wired network using Xped App
- Sensing - Operation of a number of ST Micro sensors
- Output Control - Control a number of devices using various controls
Xped will be demonstrating production ADRC and DiscoverBus hardware products including:
- IoT Gateway PCIe Card
- DiscoverBus Hub
- DiscoverBus Nodes
- ADRC Wireless Sensors
Xped will also be showcasing the Xped App and the Xped Infrastructure Platform (XIP) features:
- Device Registration
- Customer & Vendor Registration
- Data Usage and Streaming
- Data Analytics
Embedded World is being held in Nuremberg Germany from March 14-16, 2017. Xped can be visited in Hall 4A on ST Booth 138, and STM32 FAN ZONE Booth 238. STMicro is providing free entry tickets by visiting their website.
http://www.abnnewswire.net/lnk/E42DOLE3
For more information on Embedded World please visit
http://www.abnnewswire.net/lnk/9OY087W7
Founder, Executive Director& Head of Engineering John Schulz said: "This is a great opportunity to showcase our innovative technologies within the European region, and I would like to thank STMicro, on behalf of Xped, for this exciting opportunity."
ABOUT STMICROELECTRONICS
STMicro (

NYSE:STM
) (

EPA:STM
) is a global semiconductor company with net revenues of US$ 6.97 billion in 2016. Offering one of the industry's broadest product portfolios, ST serves customers across the spectrum of electronics applications with innovative semiconductor solutions for Smart Driving and the Internet of Things. By getting more from technology to get more from life, ST stands for life.augmented.
About XPED Ltd

XPED Ltd (ASX:XPE) is an Australian Internet of Things ("IoT") technology business. Xped has developed revolutionary and patent-protected technology that allows any consumer, regardless of their technical capability, to connect, monitor and control devices and appliances found in our everyday environment. Xped provides technology solutions for Smart Home, Smart Building, and Healthcare.
At Xped, we're Making Technology Easy Again(TM)
For more information:
Contact Xped Limited
T: +61-3-9642-0655
F: +61-3-9642-5177
E: info@xped.com
www.xped.com

Corporate Enquiries:
Cameron Low
T: +61-3-9245-6206
E: ir@xped.com
Related CompaniesXPED Ltd



STMicroelectronics NV