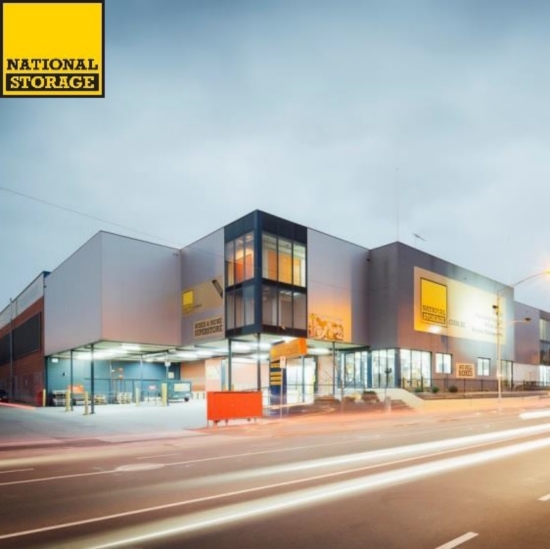 Half Year Results Announcement
Brisbane, Feb 22, 2017 AEST (ABN Newswire) - National Storage REIT (

ASX:NSR
) today announced its financial results for the half year ended 31 December 2016 with an A-IFRS profit after tax of $23.7 million.
KEY HIGHLIGHTS
- A-IFRS profit after tax of $23.7 million
- 1H FY17 underlying earnings1 of $20.1 million up 41% on 1H FY16 ($14.3 million)
- FY17 EPS guidance affirmed at 9.2 - 9.4 cents per stapled security (5.8%-8.0% growth)
- Transacted 5 acquisitions plus 26-centre Southern Cross portfolio
- 15% growth in total assets under management to $1.1 billion (FY16: $959 million)
- 9.8% growth in net tangible assets during 1H FY17
- Debt tenor out to 5.6 years and gearing reduced to 34.6% (FY16: 38%)
- Interim distribution of 4.6 cps to be paid 27 February 2017
FINANCIAL RESULTS
Managing Director Mr Andrew Catsoulis said "Our 1H FY17 results have been underscored by organic operating and portfolio growth, achieved by proactive asset management and the successful execution of our acquisition strategy."
"1H FY17 has also seen completion of the transformative 26 centre Southern Cross storage portfolio acquisition, cementing our position as Australasia's largest storage owner-operator" he said.
"We are on track to deliver on our full year guidance of 9.2 - 9.4 cents per stapled security, reflecting 5.8% - 8.0% growth in earnings per stapled security" said Mr Catsoulis.
Total revenue for the period increased by 46% to $54.4million (1H FY16: $37.3 million) reflecting organic growth and the integration of acquisitions.
A-IFRS profit after tax of $23.7 million (1H FY16: $20.6 million) reflecting improved portfolio performance and an uplift in portfolio revaluation offset by business combination and restructure costs associated with the acquisition of Southern Cross.
NSR confirms the interim distribution of 4.6 cps previously declared on 20 December 2016 and confirms the payment date of 27 February 2017.
OPERATING RESULTS
"We are pleased to have delivered 1H revenue per available square metre (REVPAM) growth of 2.6% (5.2% annualised) across the operational storage business. A focus on building occupancy across the group has seen 4.7% same centre occupancy growth in the established portfolio (like-for-like) and the acquisition portfolio is trading well at 80.5%. More than 50% of the total portfolio is now trading at or above 80% occupancy" said Mr Catsoulis.
"We will continue to actively manage REVPAM and balance the operational levers of occupancy and rate per square metre into FY17. We expect rate per square metre to continue to increase as we progressively manage revenue with a higher degree of granularity" he said.
"We are clearly focused on driving increased profitability from the operating business. In addition to our intensive approach to revenue management, we have a number of broader strategies around people and engagement, product, innovation and digital transformation, all supporting the growth of our operating business" he said.
OUTLOOK
NSR affirms FY17 underlying earnings guidance of $45.5 million to $46.5 million (9.2 - 9.4 cps) delivering EPS growth of 5.8% - 8.0% on FY16, assuming no material changes in market conditions.
"We continue to focus on our three key revenue streams - driving organic growth across our operating business, executing accretive acquisition opportunities, and actively managing our portfolio via development and recycling opportunities" Mr Catsoulis said.
"The strength of our management platform and our capacity to transact and integrate assets into our portfolio provides the foundation for continued growth into 2H FY17 and beyond. We remain committed to successfully delivering organic and portfolio growth into FY18 to maximise returns for our securityholders" said Mr Catsoulis.
About National Storage REIT

National Storage (ASX:NSR) is one of the largest self-storage providers in Australia and New Zealand, with 123 centres providing tailored storage solutions to over 40,000 residential and commercial customers. NSR is the first independent, internally managed and fully integrated owner and operator of self-storage centres to be listed on the Australian Securities Exchange (ASX).
Andrew Catsoulis
Managing Director
T: +61-7-3218-8100

Makala Ffrench Castelli
General Manager - Marketing & Corporate
T: +61-7-3218-8116
M: +61-481-001-330
Related CompaniesNational Storage REIT