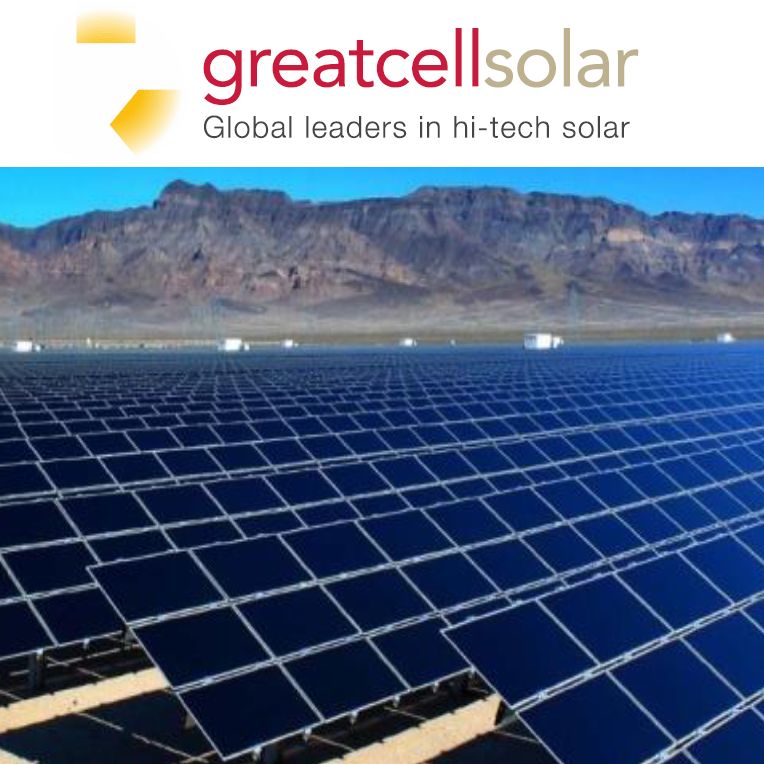 Half Yearly Report and Accounts
Canberra, Feb 24, 2017 AEST (ABN Newswire) - The directors present their report on the consolidated entity consisting of Dyesol Limited (

ASX:DYE
) (

OTCMKTS:DYSOY
) and its controlled entities for the half-year ended 31 December 2016 and the auditor's review report.
REVIEW OF ACTIVITIES
The Australian energy policy landscape has improved markedly in the past 12 months, galvanised by a strong commitment to the < 2 DEG C global warming increase target that summed up the progress achieved at the Paris Agreement in November 2016. Ratification by the U.S. (President Obama) and China was considered an important step forwards.
It is also encouraging to see many large Australian corporations, including conventional, fossil-fuel energy companies, showing commitment to transition and change to renewable energy sources, when the debate is often side-tracked unnecessarily by political considerations. It is important for investment confidence that there is certainty in energy policy and that it becomes increasingly bipartisan in nature.
That the World Economic Forum had earlier endorsed Perovskite Solar Cell (PSC) Photovoltaics (PV) as one of the most exciting, emerging technologies further fuelled the excitement of our journey, as did the release of Before The Flood, a climate change focused documentary narrated by Leonardo DiCaprio. This highlighted the strength of scientific evidence supporting responsible and pro-active energy and environmental policy change in the face of an uncertain global future.
The first half of FY2017 provided some challenging business conditions, notably delays to our Turkish project and delays to prospective government grants, in Australia and abroad. However, we have emerged strongly and put those setbacks firmly behind us. Both the aforementioned projects are looking healthy again, and we received a most welcome $2.5M Department of Industry CRC-P grant early in February 2017.
In the meantime, we have successfully launched the VDL collaboration and the pre-cursor, embodied in Mini-Major Area Demonstration (MAD) prototype devices showcased at our AGM, which have received positive recognition from the scientific community and our various stakeholders. Over time, we will release further information on the progress of both Mini-MAD and MAD projects. These are ambitious projects and we must proceed carefully.
Operational Highlights for the First Half Fiscal Year 2017
- Dyesol UK was announced as a key participant in an GBP800,000 UK ESPRC grant for further investigation of performance enhancing, halide modified TiO2 surfaces. Dyesol and Cristal have jointly lodged a provisional patent application to take IP ownership of this development. Subsequently, a complementary grant of GBP75,000 was awarded by Innovate UK. The ongoing financial assistance for R&D in both UK and Europe is gratefully acknowledged.
It is with similar excitement and gratitude that we have received a A$2.5M Cooperative Research Centre - Project grant early in the second half FY2017 from the Australian Department of Industry. Dyesol is the lead (A$1.9M), supported by CSIRO (A$0.6M) and CSR Ltd (in-kind support). The key focus of the development activity is related to the coating of large-area FTO glass and critical to and a subset of the MAD prototype project. The details of the collaboration are at a preliminary stage with partner discussions having just commenced, including the scoping of co-location possibilities in both Queanbeyan and Melbourne. A more detailed announcement is envisaged nearer to the commencement of the project on March 1.
Earlier in the first half, Dyesol had announced a Letter Of Intent (LOI) with CSIRO. The LOI was agreed upon mutually to bring better coordination, focus and purpose to the funding and activities of joint R&D projects in Australia. In particular, CSIRO is across areas of research that we believe will best assist in the scale-up and commercialisation of PSC technology.
- The collaboration with VDL Enabling Technology Group (ETG) commenced in February 2016. VDL ETG is widely considered one of the world's most advanced process engineering companies. It specialises in automation and continuous processing in manufacturing. During the half, Phase I or the Feasibility and Functional Specification Phase was completed and paid for. Subsequently, Phase II or the Design and Engineering Phase was commenced and is expected to be completed by end of February 2017. Although slightly delayed, significant cost reductions from Asian suppliers on non-critical items have been secured and we are pleased with progress. Both phases are essential in the careful preparation of advanced prototyping activity. Phase III or the Realisation and Testing Phase may be more open-ended as it has very important deliverables, however. Dyesol expects to begin meeting important prototyping milestones around July/August 2017.
- Technical Advisory Board (TAB) milestones were achieved for IEC 61646 related UV testing and thermal cycling on strip cells. We expect to release further data on thermal cycling testing on modules when they become available from CSIRO, which are our independent testing laboratory. In January 2017, a A$50,000 Innovation Connections grant was received from the Department of Industry to support this testing activity. Dyesol, together with CSIRO, is leading the world in developing an accurate Maximum Power Point Tracking (MPPT) testing regime for this novel technology.
- Most of the lost ground in Turkey has been recovered. We anticipate being able to make an announcement on this important commercialisation project during the next few months, subject to ongoing geo-political stability. New terms for engagement have had critical focus on a multitude of financial risk management issues.
To view the full report, please visit:
http://abnnewswire.net/lnk/59Q686WV
About Greatcell Solar Limited

Greatcell Solar Limited (ASX:GSL) (OTCMKTS:DYSOY) is a global leader in the development and commercialisation of Perovskite Solar Cell (PSC) technology – 3rd Generation photovoltaic technology that can be applied to glass, metal, polymers or cement. Greatcell Solar Limited manufactures and supplies high performance materials and is focussed on the successful commercialisation of PSC photovoltaics. It is a publicly listed company: Australian Securities Exchange ASX (GSL) and German Open Market (D5I). Learn more at our website and subscribe to our mailing list in English and German.
Dyesol Headquarters:
Richard Caldwell
Managing Director
T: +61-2-6299-1592
E: information@dyesol.com

Germany & Europe:
Eva Reuter, Dr Reuter
Investor Relations
T: +49-177-605-8804
E: e.reuter@dr-reuter.eu
Related CompaniesGreatcell Solar Limited