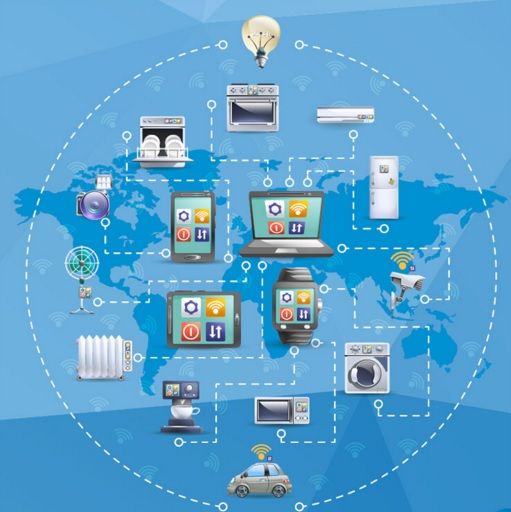 Interim Financial Report and Appendix 4D
Melbourne, Feb 28, 2017 AEST (ABN Newswire) - The directors present their report on the consolidated entity consisting of Xped Limited (the "company" or "Xped") (

ASX:XPE
) and the entities it controlled at the end of, or during, the half-year ended 31 December 2016.
HIGHLIGHTS OF THE HALF YEAR
Board Restructure / Funding / Corporate
- On July 4th the Sale and Purchase Agreement (SPA) of JCT Healthcare Pty Ltd and Jackson Care Technologies Pty Ltd was completed. Xped acquired 100% of the issued capital and in consideration made initial cash payment of $750,000.
- On July 4th completed licensing agreement with Telink Semiconductor. Xped to receive a licensing fee of 17.95% per chipset sold containing ADRC technology.
- On July 8th announced JCT to begin IoT project for Disability SA. Xped to provide ADRC technology to project.
- On 31st August announced Xped had joined Open Connectivity Forum (OCF).
- On 5th September made a $250,000 cash payment to JCT vendor in lieu of issuing $250,000 of XPE Shares under SPA terms.
- On 7th September Seneca Financial Services Pty Ltd appointed as Corporate Advisors. Agreements with Otsana Capital, EAS Advisors and KTM Capital were ceased.
- On 8th September announced patent granted for PING in Australia and ADRC in Korea.
- On 19 September Martin Despain commenced as Managing Director and joined the board.
- On 20th September Xped announces JV with Complex Semiconductor, with new entities to be created in China and Hong Kong. Dr. Wenjun Sheng to be appointed to oversee operations.
- On 23rd September Xped releases Native Device Browser App to Google Play store.
- On the 26th September Xped demonstrates Xerts and ADRC to Microsoft Partner Conference in Singapore.
- On the 4th October Xped launches new corporate website, allowing shareholders to subscribe to Company announcements.
- On the 12th October Xped receives Platinum membership of Open Connectivity Forum (OCF).
- On the 26th October 150,000,000 performance shares issued to JK Group Australia Pty Ltd and Alanticx Technologies Pty Ltd were cancelled as per ASX granting waiver of ASX Listing rule 9.7.
- On the 31st October Investor Roadshow presentations were held.
- On the 16th November announced secured up to $10m convertible note funding.
- On the 16th November Xped Native Device Browser App now available in Apple App Store.
- On the 16th November patent for ADRC granted in Chile.
- On the 18th November ADRC porting of two chipsets complete. Telink still in progress.
- On the 30th November the Annual General Meeting was held and all resolutions were passed in favour.
- On the 12th December the Company delivered it's first production samples of ADRC devices using ST Microelectronics processors to Vital Xense and introduced Discoverbus which is a wired implementation of ADRC.
- On the 15th December Xped App plugin developed to connect and control iCharger Bluetooth device. iCharger device enables music stored on a smartphone to be played back on a standard FM radio.
- On the 16th December announced ADRC is now available on ST Microelectronics STM32 Microcontrollers.
- On the 16th December 2016 the Company lodged its Prospectus Offer to raise up to $7.5m at an issue price of $0.033 per share with 1:1 5c attaching December 2018 option.
- 22nd December Xped announced ADRC would be integrated into Intel Smart Home Platform (Homelake).
Events Occurring After Balance Sheet Date
- On the 12th January 2017 a Memorandum of Understanding signed with Arcadyan for licensing of Xped ADRC technologies.
- On 16th January 2017 KS Orka completed acquisition of Sokoria Geothermal Project. Under the terms of the SPA Xped will receive the nominal amount of $1 USD. An additional payment of up to $947,368 USD will be payable within 30 days of KS Orka issuing notification of intent to develop the project.
- On 24th January a license agreement was signed with Shenzhen Lenze Technology Co. LTD. To license ADRC in return for a fee payable per active download. In addition to licensing technology Xped will develop Apps for Lenze.
- On 25th January 2017 Xped advised that the SPP had raised $3,118,800 resulting in 94,508,940 fully paid ordinary shares being issued at $0.033 each and 94,508,940 options issued at $0.05 each expiring on 31 December 2018. The Company announced it will seek to place the Shortfall Share Offer of $4,381,200.
- On 31st January Customer presentation was released to Market. Subsequent supplementary presentation was released 1st February.
- On 6th February MoU was signed with Solekai Systems for licensing of Xped ADRC technologies.
- On 3rd January and 13th February Tranches 1A and 1B of the convertible notes were drawn down. Part of Tranche 1A was converted to 34,004,825 shares at a value of $1,1250,500. Xped has advised the convertible note holder that it will not pursue draw downs on tranches 2 and 3 and as such facility is cancelled.
- On 15th February announced porting of Telink is set for completion on 31 March 2017.
- On 17th February announced Xped had been invited to Embedded World in Germany by ST Microelectronics.
- On 22nd February announced that a licensing agreement was signed with Solekai Systems for licensing of ADRC technologies and Xped to provide application development.
To view the full report, please visit:
http://abnnewswire.net/lnk/SB7U979Z
About XPED Ltd

XPED Ltd (ASX:XPE) is an Australian Internet of Things ("IoT") technology business. Xped has developed revolutionary and patent-protected technology that allows any consumer, regardless of their technical capability, to connect, monitor and control devices and appliances found in our everyday environment. Xped provides technology solutions for Smart Home, Smart Building, and Healthcare.
At Xped, we're Making Technology Easy Again(TM)
For more information:
Contact Xped Limited
T: +61-3-9642-0655
F: +61-3-9642-5177
E: info@xped.com
www.xped.com

Corporate Enquiries:
Cameron Low
T: +61-3-9225-5389
E: ir@xped.com
Related CompaniesXPED Ltd