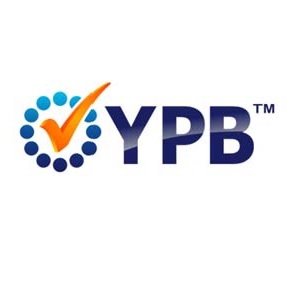 Receives Order from Bank of Thailand
Sydney, Mar 9, 2017 AEST (ABN Newswire) - Brand Protection and Customer Engagement solutions company YPB Group Ltd (

ASX:YPB
) is pleased to announce that it has received an order to supply Forensic Imaging equipment to the Bank of Thailand.
- YPB has received an order to supply forensic equipment to The Bank of Thailand
- Order demonstrates YPB's growing presence in the Asian anti-counterfeit market
The Bank of Thailand is headquartered in Bangkok, Thailand, and is Thailand's Central or Reserve Bank.
The Bank of Thailand is responsible for currency printing, control and anti-counterfeit measures for the Thai Banking System.
This builds on YPB's relationship with The Bank of Thailand where our technology was previously used in the Thai 100 Baht note resulting in production of over 30 million units.
Given the high security nature of the equipment and transaction, financial details are confidential, although the equipment will be delivered in Q2 2017.
John Houston, Executive Chairman of YPB Limited, said: "We are honoured to be extending our relationship with The Bank of Thailand.
It highlights the importance of Forensic Equipment in a rapidly growing Asian Market and the Thai Government's commitment to fight counterfeiting.
Governments throughout Asia are realising the burden and loss of revenue that counterfeit and the black economy place on developing economies and YPB's solutions certainly have a valuable role in protection."
About YPB Group Ltd

In a rapidly changing world, brands need to do more than make great products, they need to PROTECT their consumer by allowing them to verify that their purchase is real and as a result buy with confidence. This is a proven initiative to trigger the consumer to CONNECT with brands.
YPB Group Ltd (ASX:YPB) provides real protection for quality brands with a focus on product authenticity. Simultaneously, we provide a gateway for brands to connect with their consumers and engender trust in authenticity by utilising the power of the smartphone.
In an evolving marketplace and with the rapid growth of cross border commerce, YPB leverages serialisation and patented authentication solutions so that insightful data can flow between brands and their consumers.
YPB is the obvious choice to PROTECT, DETECT and CONNECT.
Mr. John Houston
Executive Chairman
YPB Group Limited
T: +61-458-701-088
E: john.houston@ypbsystems.com

Mr. Gerard Eakin
Director
YPB Group Limited
T: +61-427-011-596
E: eakin@manifestcapital.com
W: www.ypbsystems.com
Related CompaniesYPB Group Ltd