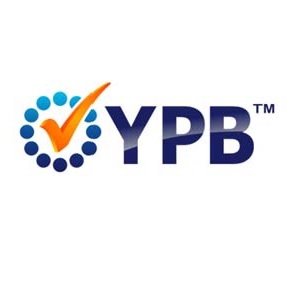 YPB Group Signs MOU with Le Mac Australia
Sydney, Mar 14, 2017 AEST (ABN Newswire) - Brand Protection and Customer Engagement solutions company YPB Group Ltd (

ASX:YPB
) is pleased to announce that it has entered into an MOU, with a view to formalising a supply contract, with Le Mac Australia Pty Ltd.
- YPB has entered into a Memorandum of Understanding with Le Mac Australia Pty Ltd for the provision of its PROTECT Anti-Counterfeit technologies Le Mac is an Australian based Company producing shrink sleeves, increasingly being used on Australian made products that are being exported to China and South East Asia
- Contract shows the increased awareness of companies in Australia in protecting their brands.
The Le Mac Australia Group was established in 1984 and began with a focus on providing tamper evident packaging using imported shrink sleeves from Fuji Seal Japan. Evolving over the years, the company now offers a wide range of packaging and labeling solutions covering container decoration, tamper evidence and multi-packing.
Le Mac Australia is located in Mulgrave NSW and is well recognized in the industry as an innovator and market leader in shrink sleeve technology with numerous awards to attest to this position. Their "Mutiny" parchment-like shrink sleeve, which won two gold and "Best of Show" at the last Australian Packaging Awards is a fine example of the cutting-edge, value-added technology Le Mac brings to the market.
YPB will provide its covert (invisible) tracer to Le Mac who will then offer this unique Anti-Counterfeit technology to its clients. Le Mac's clients will benefit from their end customers having increased confidence that they are purchasing authentic products.
The agreement has already guaranteed five million items for the remainder of 2017, however Le Mac produce hundreds of millions of sleeves annually.
Mr. Mike Cowan - Managing Director of Le Mac Australia said, "We are really excited to be partnering with YPB Group Ltd. We constantly strive to improve our service offering to our clients and product authenticity is an area where we wish to lead the way. For two Australian Companies to be able to bring our technology to the world market is a really exciting for both parties."
YPB Executive Chairman John Houston said: "Le Mac is a great Australian success story of exporting Australian know-how globally. We are proud to partner with Le Mac and provide our world leading technology. We see tremendous opportunities for the future in this relationship with Le Mac."
About YPB Group Ltd

In a rapidly changing world, brands need to do more than make great products, they need to PROTECT their consumer by allowing them to verify that their purchase is real and as a result buy with confidence. This is a proven initiative to trigger the consumer to CONNECT with brands.
YPB Group Ltd (ASX:YPB) provides real protection for quality brands with a focus on product authenticity. Simultaneously, we provide a gateway for brands to connect with their consumers and engender trust in authenticity by utilising the power of the smartphone.
In an evolving marketplace and with the rapid growth of cross border commerce, YPB leverages serialisation and patented authentication solutions so that insightful data can flow between brands and their consumers.
YPB is the obvious choice to PROTECT, DETECT and CONNECT.
Mr. John Houston
Executive Chairman
YPB Group Limited
T: +61-458-701-088
E: john.houston@ypbsystems.com

Mr. Gerard Eakin
Director
YPB Group Limited
T: +61-427-011-596
E: eakin@manifestcapital.com
W: www.ypbsystems.com
Related CompaniesYPB Group Ltd