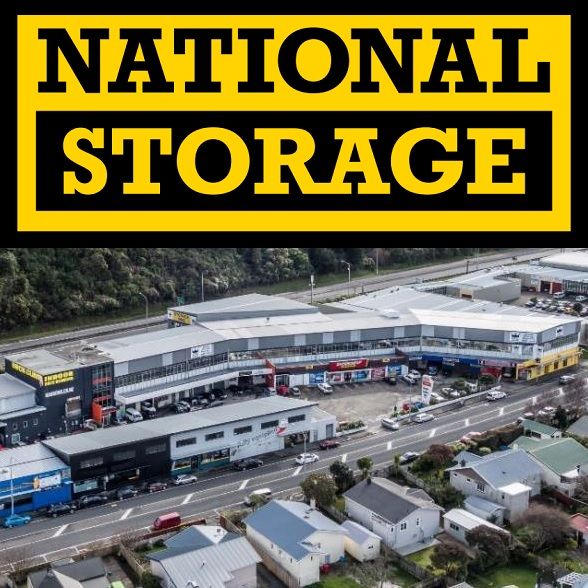 NSR Land Acquisition and Portfolio Recycling Update
Brisbane, Mar 14, 2017 AEST (ABN Newswire) - National Storage REIT (

ASX:NSR
) (NSR) is pleased to announce it has entered into arrangements together with Leyshon Group to acquire a high quality site on Bundall Road, Bundall on the Gold Coast. NSR will invest 25% and Leyshon 75% to jointly develop the site.
Bundall is located approximately 2.5km west of Surfers Paradise, in close proximity to established drivers of storage demand including residential markets and substantial retail and commercial developments. The 6,900 sqm site currently comprises retail and warehouse components, and is located immediately adjacent to the former Masters Hardware store which is proposed for large format retail redevelopment.
It is anticipated the 2,400 sqm existing retail component of the site will be retained and enhanced, with the warehouse component redeveloped into a multi-level state-of-the-art storage centre comprising approximately 7,000sqm of net lettable area.
Managing Director Andrew Catsoulis said "We have been seeking the right site to expand our footprint on the Gold Coast for some time now and we are delighted to have secured such a desirable site. The site has direct exposure to substantial passing traffic, is in close proximity to established residential and commercial drivers of storage demand and is in an area which we have identified as underserviced for self storage" he said.
"The existing component of retail on the land provides an immediate income which will assist in offsetting the short term development costs. On completion, National Storage will operate five centres on the Gold Coast providing additional economies of scale" Mr Catsoulis said.
NSR has been appointed the manager of the project and will generate additional income from providing a range of services including design and development, project management and corporate administration.
As part of the arrangements with Leyshon, NSR is set to acquire the Brooklyn site which NSR sold to Leyshon as part of a planned redevelopment in late 2014.
"The redevelopment of the Brooklyn site creates a substantial uplift in value via the construction of 15 purpose built industrial mini-warehouse buildings, designed to more effectively utilise the Brooklyn site and generate additional future income. On completion, NSR will share in the upside attributable to the Brooklyn redevelopment" he said.
"We see the Brooklyn redevelopment as a great example of our ability to work with partners to value add to storage centres which were historically built as single level "ranch style" centres on large parcels of land. This transaction represents the execution of our portfolio recycling program, enhancing individual sites via redevelopment or further development to optimise the utilisation of underlying land" Mr Catsoulis said.
The Bundall site will be acquired for $14.75 million from the Vivlios group of companies, with settlement planned for March 2017. The Brooklyn site will be acquired for $13.4 million from Leyshon Group with settlement due late March 2017. Investigations undertaken on both vendors' identity and capacity confirm their respective abilities to transact.
To facilitate this transaction and as part of NSR's ongoing debt management and acquisition strategy, NSR has increased its club banking facilities by $45 million.
The Bundall acquisition will be financed independently on a non-recourse basis.
National Storage continues to actively pursue acquisition opportunities in line with its acquisition and asset management strategy.
About National Storage REIT

National Storage (ASX:NSR) is one of the largest self-storage providers in Australia and New Zealand, with 123 centres providing tailored storage solutions to over 40,000 residential and commercial customers. NSR is the first independent, internally managed and fully integrated owner and operator of self-storage centres to be listed on the Australian Securities Exchange (ASX).
Andrew Catsoulis
Managing Director
T: +61-7-3218-8100

Makala Ffrench Castelli
General Manager - Marketing & Corporate
T: +61-7-3218-8116
M: +61-481-001-330
Related CompaniesNational Storage REIT