Building momentum at the perfect time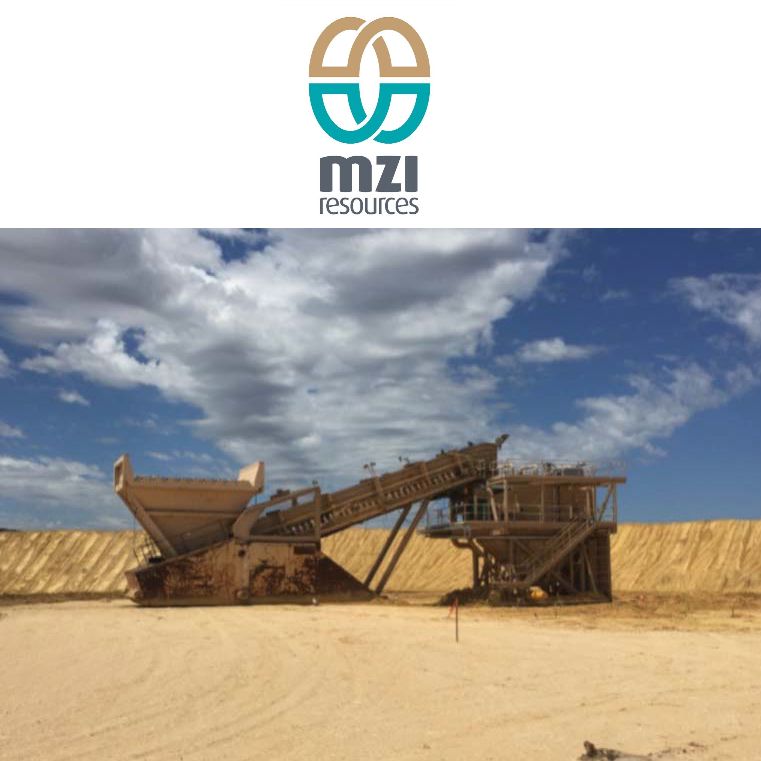 Presentation at Mineral Sands Conference Perth March 2017
Perth, Mar 15, 2017 AEST (ABN Newswire) - MZI Resources Ltd (

ASX:MZI
) is pleased to provide the Company's latest Presentation at Mineral Sands Conference in Perth, March 2017.
MZI Keysbrook Operations Overview
- Mine and Wet Concentrator Plant (WCP) at Keysbrook produces Heavy Mineral Concentrate (HMC)
- HMC processed to final products at Doral's MSP (includes some MZI assets) at Picton WA under toll treating arrangement
- Total development capex of ~$75 million, completed on time and within budget October 2015
- World-class resource. Contains +3.1Mt of Valuable Heavy Minerals:
o Reserves equivalent to 16 years operation at design production
o Resources equivalent to potential +30 years life at design production
o Mineralisation at surface, free-dig, no overburden, relatively low slimes, unique assemblage with no ilmenite
- Designed to produce approx.100,000 tonnes of high value leucoxene products and zircon concentrate annually
- Production now close to design following recent (November 2016) completion of Wet Concentrator Plant (WCP) upgrade
We have entered the market at the right time
- Keysbrook is a classic counter cyclical investment. One of very few new project investments in past 2 to 3 years in a difficult economic environment and weak mineral sands market
- Having constructed during the poor times we are now positioned ready to supply as the economic cycle changes and good times return
- We are hitting our straps at the perfect time - demand and prices are rising as the mineral sands market recovers notably from the lows of early 2016 and has an excellent outlook
- There is little new "mine-ready" supply coming behind us to satisfy demand growth for higher value products. New projects are 2 to 3 years away from production
Summary
- MZI is on a clear path to success through focus on continuous improvement and optimisation.
- Well into the 2nd stage of our Start - Consolidate - Grow strategy.
- On track for a much stronger year in 2017 as transition from start-up phase to steady state /continuous improvement phase is completed.
- Our unique product portfolio provides an attractive high TiO2 proposition to customers with supply from Australia, a country with low political risk.
- Entering the mineral sands market at exactly the right time. Market sentiment and prices both improving. Supply gap as other new projects 2 to 3 years away.
- Blue sky opportunities. Potential to increase production from Keysbrook and exploration potential in WA and at Tiwi tenements.
Our plan is clear, we are moving ahead in a systematic way and we are delivering.
To view the full presentation, please visit:
http://abnnewswire.net/lnk/EJ08C4SX
About MZI Resources Ltd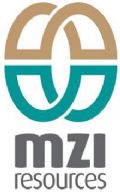 MZI Resources Ltd (ASX:MZI) is a mineral sands company focused on the high value minerals of zircon, rutile and leucoxene based in Perth, Western Australia. Its flagship operating asset is the Keysbrook Mineral Sands Project, located 70km south of Perth. At the Keysbrook mine, mineral sands are mined and processed to produce heavy mineral concentrate (HMC) which is processed into final products under a toll treating arrangement with Doral Mineral Sands Pty Ltd at the Picton Mineral Separation Plant (MSP) near Bunbury.
The Keysbrook mine hosts a world-class zircon / leucoxene ore body with total Ore Reserves equivalent to over 15 years of production at design output rates, and total Mineral Resources equivalent to over 30 years of production. Production commenced in late 2015, making the Keysbrook Project Australia's first – and the world's largest - primary producer of high value leucoxene.
Steve Ward
Managing Director
T: +61-8-9328-9800
E: admin@mzi.com.au
www.mzi.com.au
Related CompaniesMZI Resources Ltd