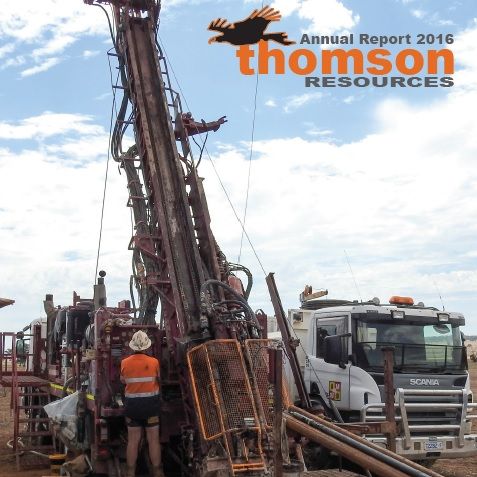 Bygoo Farm-in Update
Sydney, Mar 17, 2017 AEST (ABN Newswire) - Thomson Resources Ltd (

ASX:TMZ
) is pleased to update shareholders with progress at the Bygoo Tin Project in central NSW.
As announced to the ASX on 21 November 2016, Riverston Tin PL (a wholly owned subsidiary of Thomson) signed a Farm-in and Joint Venture Agreement for its Bygoo Tin Project in central New South Wales with a North American investor (BeiSur OstBarat Agency Ltd - "BeiSur"). BeiSur has granted an option to Rheingold Exploration Corp.(

CNSX:RGE
), a public company listed on the Canadian Securities Exchange (CSE:RGE), to acquire the rights to the agreement.
Under the amended agreement Rheingold can earn a 51% interest by contributing $A3 million in a series of staged payments by 30 November 2017. Rheingold then has an option to contribute additional $A22 million to earn a further 25% interest, which is exercisable until 1 October, 2018.
The assignment to Rheingold is subject to Canadian Securities Exchange approval and completion by Rheingold of financing raising gross proceeds of not less than $C1 million. The payment schedule of the remaining funds to Riverston for exploration at the Bygoo tin project is listed as follows within the amended agreement:
- AUD$580,000 within 5 business days of satisfaction of the Conditions
- AUD$800,000 on or before July 31, 2017; and
- AUD$1,500,000 on or before January 31, 2018
(For the full announcement by Rheingold see the Canadian Securities Exchange at
http://www.abnnewswire.net/lnk/JE7Y91IP
or on SEDAR at
http://www.abnnewswire.net/lnk/DLH074J6
).
To date, Thomson has received $A120,000 as part of a series of staged payments to reach the $A3 million earn-in, but the preparation of an Independent Expert Report and regulatory processes in satisfaction of Canadian requirements, have resulted in delays to receiving CSE approvals and the balance of cash payments. This in turn, resulted in the delay of the processing of tin assays from the December 2016 round of Bygoo drilling (announcement dated 8 December 2016).
Thomson is confident that significant funding payments and assay results from Bygoo will be received shortly ahead of a new round of exploration drilling scheduled for the next quarter.
About Thomson Resources Ltd

Thomson Resources Ltd (ASX:TMZ) is an NSW active mineral explorer. Thomson has several tin projects (including an advanced project near Ardlethan), as well as gold, copper and zinc targets in a range of settings. Thomson has a good record of discovery, with multiple new Intrusion-Related Gold (gold with copper, lead, zinc, molybdenum, tungsten) systems discovered in the Thomson Fold Belt in the NW of the state.

Thomson Resources Ltd
T: +61-2-9906-6225
E: info@thomsonresources.com.au
WWW: www.thomsonresources.com.au
Related CompaniesThomson Resources Ltd



Rheingold Exploration Corp.