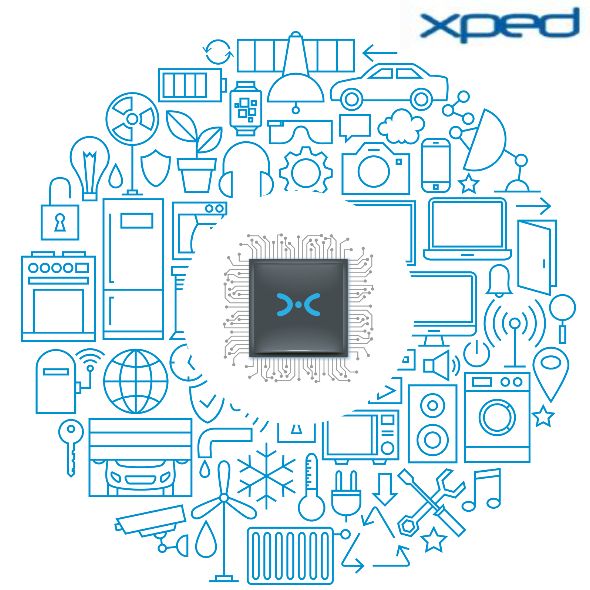 Lenze iCharger Update
Melbourne, April 3, 2017 AEST (ABN Newswire) - Xped Limited (

ASX:XPE
) ("Xped" or "the Company") is pleased to announce that it has successfully completed a scoping workshop in Shenzhen with Lenze to deliver the new generation Bluetooth based iCharger project demonstrating a significant reduction in development time for Lenze.
Highlights
- Successful scoping workshop completed with Lenze to deliver the next generation iCharger project with new functionality
- Project on track to deliver working version to Lenze during April
- Current iCharger volume in the vicinity of 4,000,000 units per month
- Xped platform demonstrates a significant reduction in development time for manufacturers as experienced by Lenze
Product enhancements to add the new functionality have been initiated, and the company is on track to supply a working solution during the month of April for pre-production evaluation prior to implementation.
The current production volume of the existing iCharger device is currently in the vicinity of 4,000,000 units per month. Lenze anticipates that with the integration of new functionality, this new product will be rebranded as the "iPark" device.
I-PARK PRODUCT SUMMARY
Xped through the introduction by Telink are developing an application which will be used both with the original iCharger and the new Smart USB leads that Lenze are manufacturing.
Both the iCharger and the Smart leads have a Bluetooth Low Energy (BLE) beacon incorporated which connects to the mobile application when the phone is nearby and they are powered up.
Assuming they are being used in a car, when the car is switched off, connection to the App is broken, and this prompts the App to make a note of the location of the car. The user receives a confirmation alert on their phone that their car's location has been stored, and the user can enter the amount of time they have available for parking and optionally take a photo of the location as a reminder, for example of the car park level.
When the parking time limit is due to expire, the user receives a reminder on their phone to return to their car, and a map to show them how to get there, with an estimate of the distance to walk.
In addition, the App will continue to work with the iCharger to stream music from the phone to the car's stereo system.
Dr. Wenjun Sheng said, "I am delighted that the the Xped platform has prodived a development time saving for Lenze, which is a clear demonstration how other Tier 1 manfuacturers can fast track product development".
ABOUT TELINK
Telink Semiconductor (Shanghai) Co, Ltd is a fabless IC design company and was founded in 2010 with subsidiaries and offices in California, Shenzhen, Taiwan and Hong Kong. Telink is dedicated to the development of highly integrated low power radio frequency and mixed-signal chips fo Internet of Things ("IoT") applications.
To view figures, please visit:
http://abnnewswire.net/lnk/VJ61ARM0
About XPED Ltd

XPED Ltd (ASX:XPE) is an Australian Internet of Things ("IoT") technology business. Xped has developed revolutionary and patent-protected technology that allows any consumer, regardless of their technical capability, to connect, monitor and control devices and appliances found in our everyday environment. Xped provides technology solutions for Smart Home, Smart Building, and Healthcare.
At Xped, we're Making Technology Easy Again(TM)
For more information:
Contact Xped Limited
T: +61-3-9642-0655
F: +61-3-9642-5177
E: info@xped.com
www.xped.com

Corporate Enquiries:
Cameron Low
T: +61-3-9225-5389
E: ir@xped.com
Related CompaniesXPED Ltd