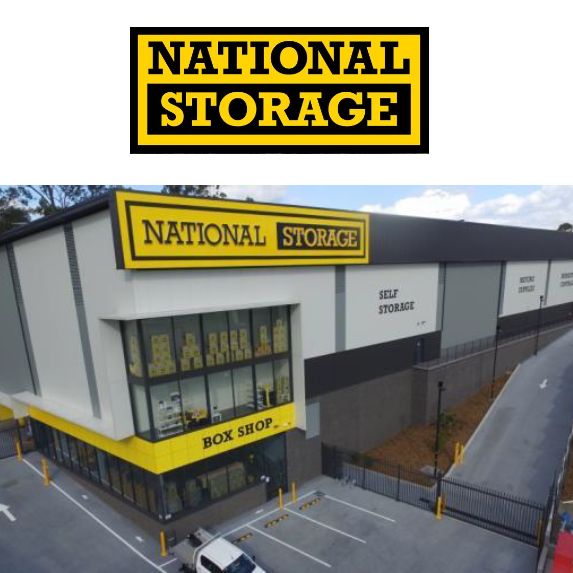 Perth Development Portfolio Update
Brisbane, April 18, 2017 AEST (ABN Newswire) - National Storage REIT (

ASX:NSR
) (NSR) is pleased to provide an update on the Perth Development Portfolio, a construction and management arrangement with one of Perth's leading self-storage construction companies, Parsons Group.
Acquisition - National Storage Jandakot
Parsons Group have owned and operated National Storage Jandakot since its opening in October 2015, under a licensing agreement with National Storage.
National Storage will acquire the operating business and the long-term leasehold interests for the property within the Jandakot Airport Precinct for a purchase price of approximately $8.1 million. The business will be acquired in April 2017 with the property leasehold interest to be acquired in June 2017 after completion of the additional storage buildings by the vendor. NSR will receive design and development management fees.
Portfolio Recycling - National Storage Cockburn
National Storage Cockburn currently operates from a recently expanded asset at Shallcross Street, Cockburn and a satellite centre nearby on Dobra Road, Cockburn.
The customer base from the satellite centre is being transitioned into the new building at Shallcross Street. In April 2017, Parsons Group will acquire the Dobra Road land for approximately $1.6 million.
New Centre - National Storage Perth Airport
A new storage centre in the Perth International Airport Precinct is under construction with expected completion in June/July 2017. National Storage will commence operations as soon as practicable and, shortly thereafter, National Storage will acquire the long-term leasehold interests and buildings for a purchase price of $8.9 million.
Future Projects
To date, the Perth Development Portfolio has delivered assets at Butler and Jandakot, with Perth Airport due for delivery in mid-2017. The original arrangements comprised five storage centres over a five year timeframe, with NSR expected to operate the assets, and acquire three assets. A further two sites are under consideration for construction of high quality storage centres in and around Perth.
Managing Director Andrew Catsoulis said "We continue to cement our position in the Perth market and our strong relationship with Parsons Group has seen the successful delivery of three high quality storage centres to date".
"These transactions highlight the successful execution of our portfolio management and recycling strategies, and demonstrate our design and development management capabilities. We look forward to continuing this relationship and maintaining our leading position in the Perth market" said Mr Catsoulis.
National Storage continues to actively pursue acquisition opportunities in line with its acquisition and asset management strategy.
About National Storage REIT

National Storage (ASX:NSR) is one of the largest self-storage providers in Australia and New Zealand, with 123 centres providing tailored storage solutions to over 40,000 residential and commercial customers. NSR is the first independent, internally managed and fully integrated owner and operator of self-storage centres to be listed on the Australian Securities Exchange (ASX).
Andrew Catsoulis
Managing Director
T: +61-7-3218-8100

Makala Ffrench Castelli
General Manager - Marketing & Corporate
T: +61-7-3218-8116
M: +61-481-001-330
Related CompaniesNational Storage REIT