loading.........
NT Government Feasibility Study on Shared Processing Facility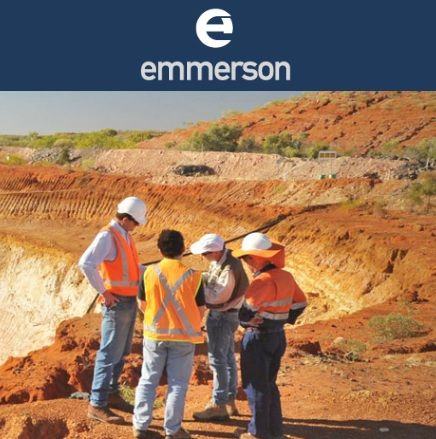 CEO Rob Bills talks about the NT Government Initiative
Sydney, April 27, 2017 AEST (ABN Newswire) - Emmerson Resources Ltd (

ASX:ERM
) (

OTCMKTS:EMMRF
) CEO Rob Bills Talks to ABN Newswire about the proposed contribution of the NT Government to Mining Services at Tennant Creek and surrounding area.
A number of smaller explorer/miners will benefit greatly from the initiative by the Government that will reduce the capital requirement to begin processing ore, as well as shortening the timeframe for explorers to transition to producers.
The Media Release by the NT Government Chief Minister Michael Gunner is reproduced below.
MEDIA RELEASE
MICHAEL GUNNER
CHIEF MINISTER OF THE NORTHERN TERRITORY
Tennant Creek Mining and Mining Services Centre
The Labor Government's pre-election commitment to developing the mining services industry in Tennant Creek will be given a boost with a commitment to the feasibility study into building a common user mine and processing facility in the town.
This study will determine the viability of this project with the aim to be to allow small mining operations to get underway without the cost of a major investment in their processing costs. This is an impediment which is preventing small companies and mining efforts from getting underway.
This project comes on top of investment in 2017-18 of $6.5 million for an Early Childhood Integrated Learning Centre, $5 million into upgrading the town's sporting facilities and $1 million in entrance statements for the town.
#ENDS#
About Emmerson Resources Limited

Emmerson Resources Limited (ASX:ERM) (FRA:42E) is an ASX listed gold resource company that recently (July, 2014) secured a landmark Joint Venture agreement with Evolution Mining (ASX:EVN).
Has an aggressive exploration program and dominant position in the world class Tennant Creek Mineral Field.
Is applying new exploration concepts and technologies to unlock the next generation of gold and copper deposits.
Owns the only carbon-in-pulp gold plant in the region.
Has an experienced Board and Management team.
Investor Enquiries:
Mr Rob Bills
Managing Director & Chief Executive Officer
Tel: +61-8-9381-7838
www.emmersonresources.com.au
Related CompaniesEmmerson Resources Limited