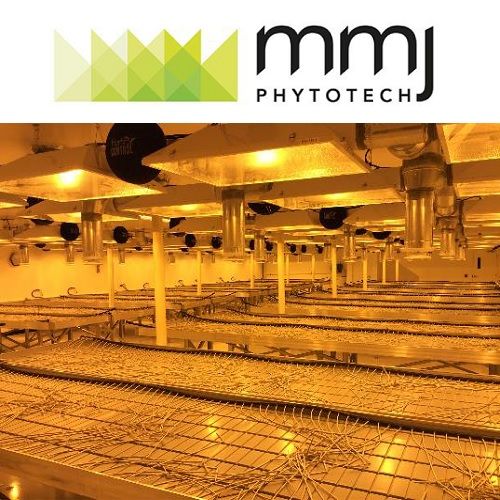 Completes Sale of Satipharm and United Greeneries; Acquires Interest in Harvest One Cannabis Inc. (CVE:WON.H)
Perth, April 28, 2017 AEST (ABN Newswire) - MMJ PhytoTech Limited (

ASX:MMJ
) ("MMJ" or the "Company") today confirms that it has closed its previously announced sale of 100% of the issued and outstanding shares of United Greeneries Holdings Ltd. ("United Greeneries") and Satipharm AG ("Satipharm") (the "Purchased Shares") from PhytoTechMedical (UK) Pty Ltd. ("Phyto UK"), a wholly owned subsidiary of MMJ (the "Acquisition").
Pursuant to a share exchange agreement dated December 7, 2016, as amended, the Company acquired from Phyto UK all of the Purchased Shares. In consideration for the Purchased Shares, Phyto UK received $33,180,997 payable by way of a combination of $2,000,000 in cash and issuance of 41,574,662 Common Shares at $0.75 per Common Share (the "Phyto UK Share Consideration"). In consideration for the assumption by Harvest of certain intercorporate debts of United Greeneries and Satipharm owed to MMJ, MMJ received $8,819,003 payable to MMJ by way of the issuance 11,758,671 Common Shares (the "MMJ Share Consideration", and together with the Phyto UK Share Consideration, the "Share Consideration").
As a result of the acquisition of the Share Consideration, MMJ beneficially owns approximately 59.9% of the issued and outstanding Common Shares after giving effect to the Offering and the Acquisition, with approximately 13.2% held directly as a result of the MMJ Share Consideration, and approximately 46.7% held beneficially through Phyto UK, its wholly-owned subsidiary, as a result of the Phyto UK Share Consideration.
The Share Consideration was acquired for investment purposes. MMJ may increase or decrease its beneficial ownership in the Company in the future, depending on, among other factors, market conditions and other factors relevant to MMJ's investment decisions. Other than the Purchased Shares, MMJ has no current intention to increase its beneficial ownership of, or control or direction over, additional securities of the Company.
The Share Consideration held by MMJ is subject to a TSX Venture Exchange Tier 1 Value Security Escrow Agreement.
To view the full release, please visit:
http://abnnewswire.net/lnk/YZZH97M6
About MMJ PhytoTech Ltd

In October 2017, MMJ PhytoTech Limited (ASX:MMJ) announced its strategy to become an incubator for strategic investments across regulated jurisdictions globally covering the entire cannabis value chain.
Following the successful listing of United Greeneries Holdings Ltd ("United Greeneries") and Satipharm AG ("Satipharm") on the TSX-V through Harvest One Cannabis Inc. (CVE:HVT), MMJ has focused on the identification of a number of independent strategic investment opportunities that have the potential to deliver significant value to the Company's shareholders.
MMJ is actively pursuing early stage opportunities with the ability to deliver significant future revenue and the opportunity to provide dramatic global synergistic value as regulatory frameworks in key international markets continue to evolve. MMJ is targeting the full range of emerging cannabis-related sectors including healthcare products, technology, infrastructure, logistics, processing, cultivation, equipment, R&D, hemp food products and retail.
MMJ currently holds an equity stake of 53,333,333 shares in Harvest One, 100% ownership of Israeli-based R&D division PhytoTech Therapeutics Limited ("PTL") and strategic holdings in e-Sense Lab Limited (ASX:ESE) and private Canadian-based company WeedMe Inc.
Andreas Gedeon
Managing Director
Phone: +1-250-713-6302
Email: agedeon@mmj.ca
www.mmjphytotech.com.au

Related CompaniesMMJ PhytoTech Ltd