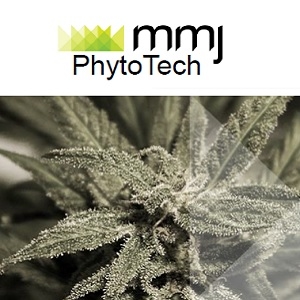 Perth, April 28, 2017 AEST (ABN Newswire) - MMJ PhytoTech Limited (

ASX:MMJ
) ("MMJ" or "the Company") is pleased to advise that Harvest One Capital Inc. (

CVE:WON.H
) ("Harvest One") has announced the closure of the acquisition ("the acquisition") of MMJ's wholly-owned subsidiaries United Greeneries Holdings Ltd ("United Greeneries") and Satipharm AG ("Satipharm").
- Harvest One Capital Inc. (

CVE:WON.H
) has obtained final approval to list its common shares on the TSX-V as a Tier 1 Industrial or Life Sciences Issuer - expected to commence trading on or around 28 April 2017
- Closure of acquisition triggers release of C$25M from Harvest One financing
Importantly, the closure of the acquisition triggers the release of the net proceeds of the C$25 million capital raising completed by Harvest One in support of the transaction (approximately A$4m of which will be paid to MMJ as consideration and reimbursement of expenditure).
As previously advised, the resulting issuer, Harvest One Cannabis Inc. ("Harvest One Cannabis") (TSX-V: HVST), has been approved as a Tier 1 Industrial or Life Science Issuer, with HVST Common Shares expected to resume trading on or around 28 April 2017.
MMJ will have a 60% ownership in Harvest One Cannabis - a fully-financed company with two strategic cannabis brands operating in one of the fastest growing cannabis markets globally.
Completion of the transaction leaves MMJ in a strong financial position with circa A$8.3mil cash. These funds are intended to be applied towards the ongoing clinical trial programs in Israel, working capital and pursuit of new opportunities in the medical cannabis sector.
Additional information about the acquisition, as well as additional disclosure about United Greeneries and Satipharm, can be obtained from Harvest One's Filing Statement filed on SEDAR at
http://www.sedar.com
.
About MMJ PhytoTech Ltd

MMJ PhytoTech Limited (ASX:MMJ) is focused on becoming a large-scale cannabis producer, targeting direct supply to the growing Canadian medical and recreational markets which will have an estimated combined value of C$8-9 billion by 2024.
The Company controls operations across the entire medicinal cannabis value chain through its ~59% interest in TSX-V listed Harvest One Cannabis Inc (CVE:HVST) and its 100% interest in Israeli research and development subsidiary, PhytoTech Therapeutics Ltd, both of which are strategically located in favourable jurisdictions with supportive regulatory frameworks in place.
Andreas Gedeon
Managing Director
Phone: +1-250-713-6302
Email: agedeon@mmj.ca
www.mmjphytotech.com.au

Related CompaniesMMJ PhytoTech Ltd


Harvest One Cannabis Inc