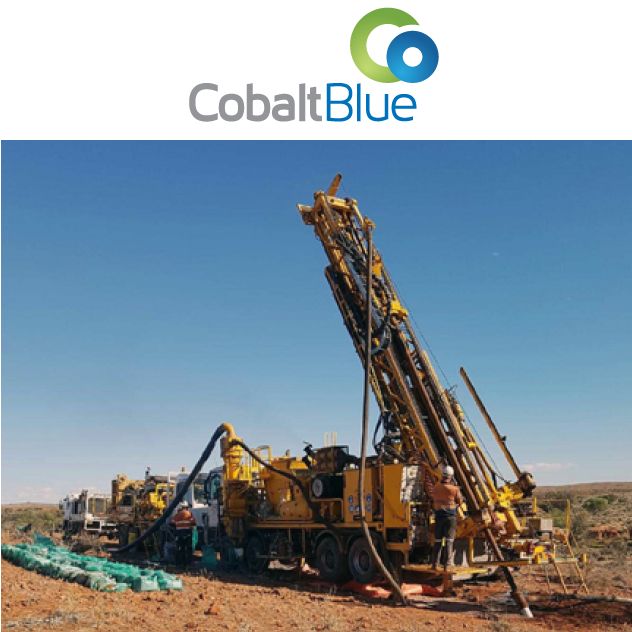 Shareholders Retain 75% of Free Attaching Options
Sydney, May 9, 2017 AEST (ABN Newswire) - Cobalt Blue (

ASX:COB
) is pleased to announce that 75% (21.2 million) of COB's options outstanding (28.2 million) vested on 2 May 2017, with COB making application for 10.3 million of vested COB options now quoted on the Australian Securities Exchange (ASX) - effective 9 May 2017 (ASX.COBO).
The remaining 10.9 million vested COB options are ASX escrowed for 24 months to 2 February 2019, when COB will apply for their ASX quotation.
COB's free attaching options were subject to a vesting condition that the shareholder retains their initial COB shares until the date that is three months following the commencement of trading of COB's shares on the ASX (Vesting Date).
COB's shares commenced trading on the ASX on 2 February 2017.
For those COB shareholders who retained their initial COB shares, the free attaching COB options vested on 2 May 2017.
A 75% retention rate of COB shares and options is a positive result, and shows strong shareholder support for COB.
About Cobalt Blue Holdings Limited

Cobalt Blue Holdings Ltd (ASX:COB) is an exploration company focussed on green energy technology and a strategy of fast-tracking development of the Thackaringa Cobalt Project in New South Wales to achieve commercial production of cobalt. This strategic metal is in strong demand for new generation batteries, particularly lithium-ion batteries now widely used in clean energy systems.
COB has entered into a farm-in joint venture agreement with Broken Hill Prospecting Limited ("BPL") in which COB seeks to acquire an initial 51% interest in the Thackaringa Cobalt Project. COB will undertake exploration and development programs on the Thackaringa Cobalt Project and, subject to the achievement of milestones, will acquire 100% of the Thackaringa Cobalt Project.
Ian Morgan
Company Secretary
Cobalt Blue Holdings Limited
WWW: www.cobaltblueholdings.com
Related CompaniesCobalt Blue Holdings Limited