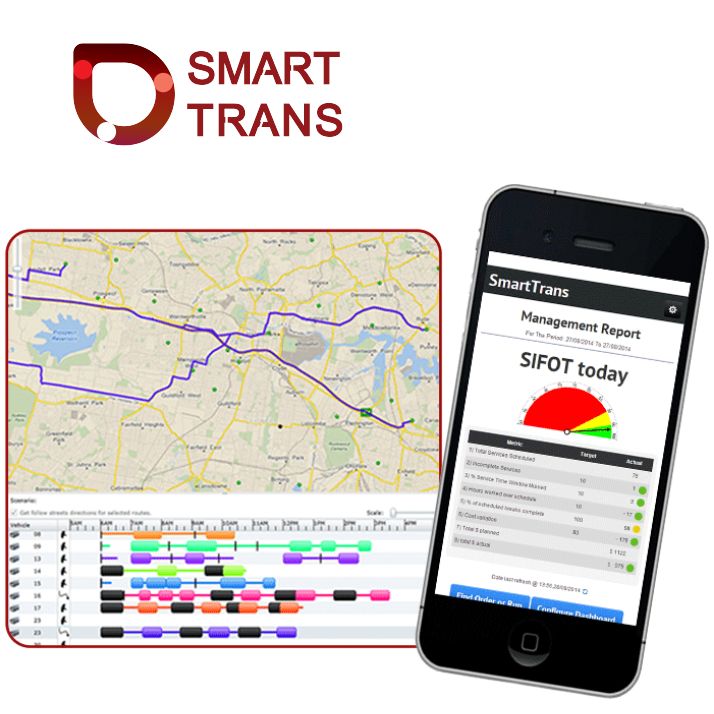 Tourism Services Agreement Signed
Sydney, May 15, 2017 AEST (ABN Newswire) - SmartTrans Holdings Limited (

ASX:SMA
) (SmartTrans or the Company) is pleased to announce the signing of a new agreement extending SmartTrans' e-Commerce and payment processing services into the large and rapidly growing Chinese tourism market to Australia. The agreement to market and sell Kangur Tours products online in China will target Chinese tourists prior to arrival in Australia and seek to establish ongoing e-Commerce purchasing realationships both in Australia and upon return to China.
- SmartTrans continues to expand the product range on its RooLife e-Commerce platforms with the addition of Kangur Tours tourism packages
- Tourism packages and campaigns will connect Chinese tourists to Australian businesses ahead of their visit to Australia and establish e-Commerce links for ongoing purchases
- Tourism agreement takes advantage of the rapidly growing tourism market from China and opens up further opportunities for payment processing in new sectors
- SmartTrans RooLife partnership with Shanghai-listed Dodoca generated first revenue in April and continues in May
- SmartTrans RooLife partnership with established e-Commerce partner Wjike generating revenue in May
- RooLife provides Chinese consumers with confidence of Australian-made authenticity, matching demand from Australian exporters with demand from Chinese consumers
- RooLife is aiming to become one of China's largest online market places for Australian goods generating multiple revenue streams for SmartTrans via marketing fees, acquisition of customers, commissions on sale of products and transaction fees
This new partnership is expected to add to the Company's e-Commerce sales revenue which is building via the strong partnerships with Shanghai-listed Dodoca and established e-Commerce partner, Wjike.
The range of products being sold online has continued to expand with growing sales volume being achieved across the board, led by Tim Adams' Wines, MorLife health food products and SoapNut's cleaning and personal grooming products.
SmartTrans' Chinese marketing team are working closely with the teams from Dodoca and Wjike with key brands Morlife, Tim Adams Wines and SoapNut being actively marketed in May with Mothers' Day and "Healthy for Summer" campaigns.
The Company is growing the number and variety of products available on its e-Commerce platform and with the addition of tourism products and services, is gaining exposure to a new and rapidly growing sector. Chinese arrivals and spending are up approximately 20 per cent year-on-year to 1.2 million visitors to Australia in the 12 months to September 20161 and expenditure reaching $9.1 billion.
SmartTrans generates revenue through the provision of marketing services, the acquisition of customers, commission on sale of products and transaction fees.
Connecting Chinese tourists to Australian businesses ahead of their visit and then introducing Chinese tourists to Australian products and businesses when they are in Australia is one of the targeted growth areas for SmartTrans RooLife e-Commerce and mobile payments business.
The link between tourism and shopping is well established and SmartTrans is positioning itself to take advantage of the growing number of Chinese tourists visiting Australia.
Shopping in Australia is a favourite pastime for many Chinese tourists who seek authentic, quality products, with the prevalence of counterfeit goods being a significant concern for shoppers in China.
Shopping by Chinese tourists in Australian also establishes a connection between Australian businesses and Chinese consumers that can be maintained after those tourists have returned home to China.
SmartTrans' Managing Director Bryan Carr commented: "We are delighted to be seeing growth in sales revenue and to be continuing to broaden our service offering. Our latest agreement with Kangur Tours to market and sell a range of travel, accommodation and tours in Australia to Chinese tourists is not only another direct revenue opportunity but presents the opportunity to promote and sell other products and services by extension, such as real estate and education services."
SmartTrans is in discussions with an additional range of potential partners to further strengthen its RooLife platforms and anticipates further announcements on this front in the near future.
About SmartTrans Holdings Limited

SmartTrans Holdings Limited (ASX:SMA) is a leading Australian technology and software provider that has developed a mobile and online billing and payment platform for the China market The company has agreements in place with China Mobile, China Unicorn, China Telecom CMPay, UnionPay and Alipay. With the growing use of the smartphone as a billing device in China, the company is experiencing significant uptake of its technology in that market. SmartTrans has also developed cutting-edge proprietary logistics software which is used by some of Australia's leading blue-chip organisations who have long term contracts in place with the company. SmartTrans is assessing growth opportunities for its logistic offering in China to complement its mobile and online payments platform.
Bryan Carr
Managing Director
AUST: +61-412-111-968
CHINA: +86-138-1188-8401
www.smarttransholdings.com.au

Media inquiries to: Ben Jarvis
Six Degrees Investor Relations:
M: +61-413-150-448
Related CompaniesSmartTrans Holdings Limited