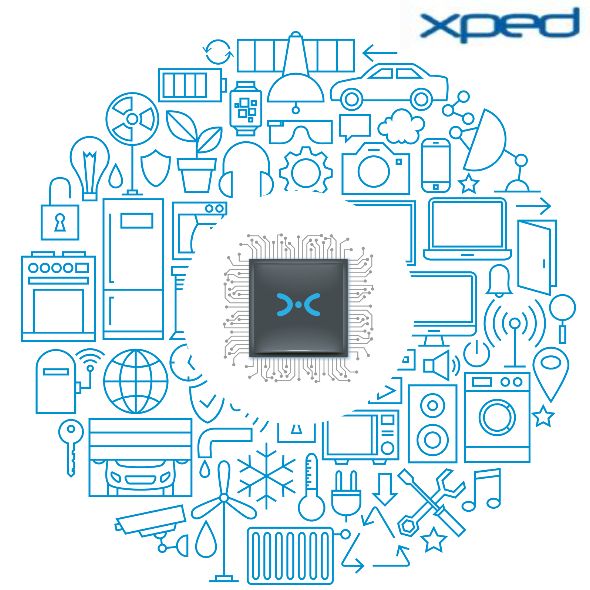 Lenze App Delivered
Melbourne, May 19, 2017 AEST (ABN Newswire) - Xped Limited (

ASX:XPE
) ("Xped" or "the Company") is pleased to announce that it has successfully developed and delivered the production Android and iOS iPark App to Shenzhen Lenze Technology Co. LTD ("Lenze").
Highlights
- App Delivered for Both iOS & Android
- Completion of Production Ready iPark App for Lenze
- App to be White Labelled for Lenze and OEM Customers
- Mandarin and English Versions Produced for Global Markets
- Lenze to Pay Xped Per Active Download
- Lenze Currently Shipping 3-4 Million iCharger Per Month
- New App Will Control iCharger and iPark Products
- Lenze New Smart iPark Lead Annual Global Sales Forecast to Exceed 50 Million Units
The App is compatible with both the existing Lenze iCharger device and new Lenze Smart iPark USB charging lead. Current sales for the iCharger are averaging 3-4 Million units per month. The new Smart iPark Lead product is expected to be in production in late June this year and its initial forecasts have global sales for this product at 50 Million units in its first year.
The Bluetooth compatible Lenze products are predominantly sold through their OEM customers. The App developed by Xped will, therefore, be branded for both Lenze and their OEM customers. The products are distributed in China, and internationally, and therefore the App has been developed to work seamlessly in Mandarin and in English.
Xped has worked closely with Lenze and Telink (products are based on Telink chips) to ensure the App meets the needs of local markets. The successful delivery of this App demonstrates the value proposition that the Xped IoT infrastructure platform can provide to manufacturers by rapidly developing a quality solution.
Lenze will pay Xped a license fee based on a per "Active" download of Lenze or OEM branded versions of the Xped App from either Google Play or Apple app stores. A download is considered "Active" when it is started by the user and it detects an iCharger or Smart iPark Lead device and logs the device's details to the Xped Cloud. Xped will receive payments monthly based on negotiated licensing fees. The details of the license agreement are commercially confidential information.
Production of the new Smart iPark Lead devices will commence in late June, with shipments leaving in early August to various countries. Due to transit times with sea freight, and stocking requirements for distributors and retailers, Xped expects revenue to commence 16 weeks from manufacture date. As such, Xped anticipates downloads to commence in volume in the early 4th quarter (calendar year) for this product.
The current iCharger App that Lenze uses will be immediately replaced with the new Xped developed App at launch date, which is expected to commence from the 1st of June, 2017, this will give Xped the opportunity to gain "Active" downloads and revenue the Smart iPark Lead is in production.
ANZ Distribution Rights
The Company is seeking distribution rights for the iCharger and Smart iPark Leads products for the Australia and New Zealand region. If the Company is successful then these products will be distributed via auto stores and other commodity electronics retailers.
iPark App Product Summary
Both the existing iCharger device and the new Smart iPark leads have a Bluetooth Low Energy ("BLE") beacon provided by Telink which connects to the mobile application when the phone is nearby and the devices are powered up.
The iPark App, when connected to the Lenze iCharger or new Smart lead will automatically record the parking location of the car and guide people to find their car. When the person has parked their car the App will record the location using GPS, or prompt the person to mark their location on a map if GPS is not available\functioning. The person can also optionally record car park number or level, take a photo of their parking location, and even record how much time they have paid for (eg. at a parking meter).
The iPark App allows the person to share their location with other users through popular sharing platforms, eg. Facebook, Twitter, WeChat, and QQ.
If the person has set a time, then when their parking time limit is due to expire, they will receive a reminder on their phone to return to their car, and a map to show them how to get there, with an estimate of the distance to walk.
The person can locate their car at any time using the "Take Me To My Car" function. The map navigation will guild you to find the way back to your car.
In addition, the App will work with the iCharger to stream music from the phone to the car's stereo system via an embedded FM transmitter if the car does not have Bluetooth Audio capabilities. See the link below for examples of the Apps user interface.
ABOUT LENZE
Shenzhen Lenze Technology Co. LTD and their subsidiary Complex Semiconductor (HK) Co. LTD are a mass market producer of consumer devices. Lenze sells under their own brands and also produce OEM products for worldwide distribution. Total Lenze sales exceeded 100 million devices in 2016. Lenze produces some "Disney" branded merchandise and some of their large customers include iQiYi and Moijing.
http://www.lenzetech.com
To view figures, please visit:
http://abnnewswire.net/lnk/M43447R0
About XPED Ltd

XPED Ltd (ASX:XPE) is an Australian Internet of Things ("IoT") technology business. Xped has developed revolutionary and patent-protected technology that allows any consumer, regardless of their technical capability, to connect, monitor and control devices and appliances found in our everyday environment. Xped provides technology solutions for Smart Home, Smart Building, and Healthcare.
At Xped, we're Making Technology Easy Again(TM)
For more information:
Contact Xped Limited
T: +61-3-9642-0655
F: +61-3-9642-5177
E: info@xped.com
www.xped.com

Corporate Enquiries:
Cameron Low
T: +61-3-9225-5474
E: ir@xped.com
Related CompaniesXPED Ltd