Resource upgrade to follow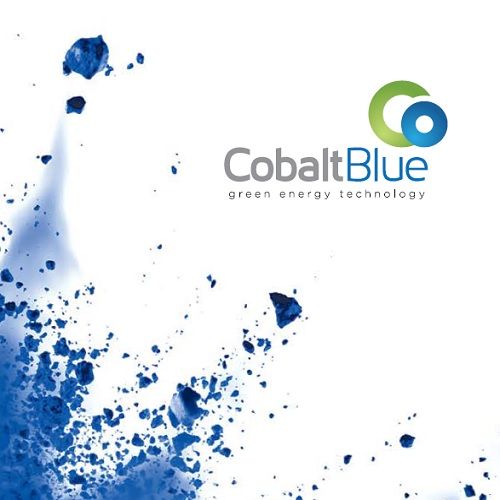 Stage One Drilling Program Delivers Robust Results
Sydney, May 25, 2017 AEST (ABN Newswire) - Cobalt Blue Limited (

ASX:COB
) is pleased to provide the final assays from its major 1H 2017 resource definition drilling program completed at Thackaringa, NSW.
- COB's Chairman, Rob Biancardi, observed "extremely pleasing results, better than our expectations".
- The current announcement summarises the last 7 diamond drill (DD) holes (for 785 metres total) and 14 reverse circulation (RC) holes (for 1,874 metres total) that were drilled into the Railway and Pyrite Hill deposits.
- Results support potential for significant enhancement of Mineral Resource and to enhance the average grade within the overall mineralised envelope.
- The 2016 & 2017 drill results are currently being compiled into an upgraded resource estimate, which is scheduled for release in June.
- At Railway Trend best mineralised intercepts include:
o Drillhole 17THD08 - 84m @ 1,013ppm Co, 15.6% Fe &12.8% S from 19m;
o Drillhole 17THD09 - 46m @ 1,234ppm Co, 13.8% Fe & 14.8% S from 19m; and
o Drillhole 17THR034 - 56m @ 1,036ppm Co, 10.6% Fe & 10.2% S from 38m
Including - 36m @ 1,217ppm Co, 11.5% Fe & 12.1% S from 38m.
- At Pyrite Hill best mineralised intercepts include:
o Drillhole 17THR024 - 14m @ 1,436ppm Co, 12.3% Fe & 12.1% S from 68m;
o Drillhole 17THR024 - 43m @ 1,082ppm Co, 9.2% Fe & 9% S from 96m
Including - 29m @ 1,363ppm Co, 10.5% Fe & 10.5% S from 110m; and
o Drillhole 17THD14 - 23m @ 929ppm Co, 11.9% Fe & 10.9% S from 54m
Including - 11m @ 1,398ppm Co, 13.6% Fe & 13.7% S from 54m.
- The Scoping Study is progressing to target - to be delivered to the COB Board by 30 June.
COB's Chairman, Rob Biancardi, commented:
"These latest assay results are extremely pleasing and confirm the continuity and tenor of cobalt-pyrite mineralisation over a combined 4.5 km of strike at Thackaringa. Completion of the assay component of the 1H 2017 drilling program should allow a significant resource upgrade to be released early June. COB remains pleased with the results of the drilling program and with the positive early indications of the metallurgical and scoping studies underway."
The 1H 2 017 drilling program comprised fifty-two (52) drill holes completed for a total of 6,472 metres. The drilling program was designed to provide representative samples for metallurgical studies and to support a Mineral Resource upgrade across the three deposits; Railway, Pyrite Hill and Big Hill.
This announcement summarises the last assays of this Stage One program; from twenty-one (21) drill holes - seven (7) DD holes and fourteen (14) RC holes - completed for a total of 2,659 metres.
Please see the link below for the breakdown of drilling in this report.
At Railway and Pyrite Hill, broad intersections of high grade mineralisation occur along the strike length, with structural thickening in fold hinges increasing the observed grade. Significant mineralised intercepts from the latest assays are shown in Table 1 (see the link below).
To view tables and figures, please visit:
http://abnnewswire.net/lnk/1CC8087W
About Cobalt Blue Holdings Limited

Cobalt Blue Holdings Ltd (ASX:COB) is an exploration company focussed on green energy technology and a strategy of fast-tracking development of the Thackaringa Cobalt Project in New South Wales to achieve commercial production of cobalt. This strategic metal is in strong demand for new generation batteries, particularly lithium-ion batteries now widely used in clean energy systems.
COB has entered into a farm-in joint venture agreement with Broken Hill Prospecting Limited ("BPL") in which COB seeks to acquire an initial 51% interest in the Thackaringa Cobalt Project. COB will undertake exploration and development programs on the Thackaringa Cobalt Project and, subject to the achievement of milestones, will acquire 100% of the Thackaringa Cobalt Project.
Joe Kaderavek
Chief Executive Officer
Cobalt Blue Holdings Limited
Email: joe.kaderavek@cobaltblueholdings.com
T: +61-2-9966-5629
Website: www.cobaltblueholdings.com
Related CompaniesCobalt Blue Holdings Limited



View in Other Languages (2692)