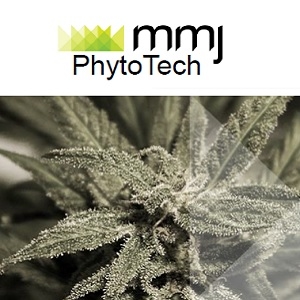 Investor Update Presentation
Perth, May 31, 2017 AEST (ABN Newswire) - MMJ PhytoTech Limited (

ASX:MMJ
) ("MMJ" or "the Company") is pleased to provide the following investor update presentation, the purpose of which is to provide shareholders with an update on the Company's activities and strategic outlook following the completion of the Harvest One Transaction last month.
The Company is well funded and is not looking to undertake a capital raising in the short term.
Executive Summary
Corporate Restructuring Complete
- MMJ PhytoTech Ltd. ('MMJ') completed corporate restructuring creating TSX-V listed Harvest One Cannabis ('Harvest' or 'HVST') (

CVE:HVST
)
o MMJ vended Canadian subsidiary United Greeneries ('UG') together with Swiss subsidiary Satipharm ('SAT') for ~60% equity stake in HVST
o HVST completed an oversubscribed C$25M concurrent equity deal and commenced trading on April 28, 2017
- Restructuring greatly enhanced access to capital and provided MMJ shareholders strategic exposure to the rapidly growing Canadian cannabis markets and robust demand for cannabis-focused equities
- From announcement of restructuring MMJ's share price is up ~46%; YTD MMJ's share price is up ~63%
Assets Streamlined
- MMJ now has significant ownership in two well-financed, growth-oriented, streamlined cannabis-focused companies:
o ~60% of HVST: TSX-V listed cannabis and cannabis-based products company focused on supplying Canadian and international medical and recreational cannabis markets through two distinct operating brands:
-- United Greeneries: Canadian Licensed Producer with focus on large scale horticultural operations for the upcoming recreational market
-- Satipharm: International medical cannabis brand with focus on oral delivery technologies for strategic entry in emerging medical cannabis markets and the existing medical cannabis market in Canada
o 100% of Phytotech Therapeutics ('PTL'): private Israeli pure play biopharmaceutical company focused on developing and commercialising cannabis-based therapeutics. Strategic long-term arrangements with UG and SAT provide secure medical cannabis supply chain, a unique and crucial competitive advantage.
Positioned for Growth
- Phase 1 Expansion Plan currently underway at UG targeting the expansion of production capacity from to 7,500 kg/y from 1,000 kg/y
- European sales of Gelpell CBD capsules expected to expand significantly with SAT's targeted entry into select EU markets
- Two Phase 2 clinical trials currently underway at PTL: PTL101 to treat refractory epilepsy in pediatric patients; PTL201 to treat spasticity related symptoms of multiple sclerosis ("MS") patients
MMJ Post Restructuring
- Post-restructuring, MMJ shareholders have exposure to the same assets but in an optimized ownership structure
- By creating HVST, MMJ eliminated the valuation discrepancy between UG and SAT and their peers in Canada by selling the assets to HVST at a value more inline with market prices in Canada
- Isolating PhytoTech at MMJ should have a positive impact on valuation as MMJ becomes a pure play biotech company with 53.3M HVST shares.
- Also, PhytoTech was often overshadowed by UG and SAT under original structure
- Additionally, the resulting entities are more streamlined and focused which will allow for better strategy execution going forward
- Another benefit of the restructuring is the separation of financing functions. MMJ does not have to dilute when HVST raises the considerable amount of capital it will need to raise
- There is significant overlap of Directors and management the main difference being increasing numbers of professionals being employed directly by HVST
To view the full presentation, please visit:
http://abnnewswire.net/lnk/7WZ3824E
About MMJ Group Holdings Ltd

MMJ Group Holdings Ltd (ASX:MMJ) is a global cannabis investment company. MMJ owns a portfolio of minority investments and aims to invest across the full range of emerging cannabis-related sectors including healthcare, technology, infrastructure, logistics, processing, cultivation, equipment and retail. For MMJ's latest investor presentation and news, please visit: http://www.mmjphytotech.com.au/investors/
Investor and Media Enquiries:
Jason Conroy
Chief Executive Officer
T: +61-2-8098-0819
E: info@mmjgh.com.au
Related CompaniesMMJ Group Holdings Ltd


Harvest One Cannabis Inc