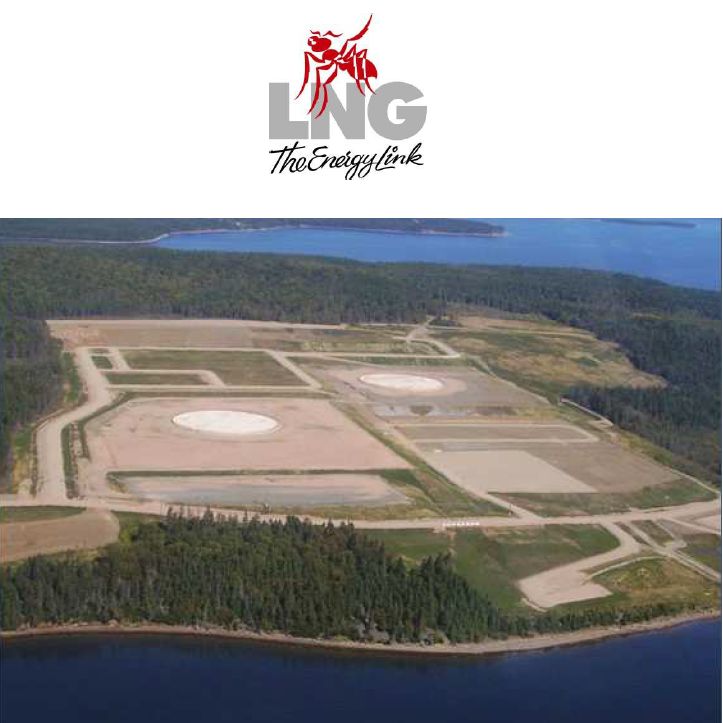 Shareholder Presentation
Perth, June 9, 2017 AEST (ABN Newswire) - Liquefied Natural Gas Ltd (

ASX:LNG
) (

OTCMKTS:LNGLY
) is pleased to provide the Company's latest Shareholder Presentation at Australia Road Show.
VISION
World's premier provider of mid-scale LNG liquefaction solutions
MISSION
Deliver safe, reliable, energy efficient, flexible mid-scale LNG liquefaction solutions at the industry's lowest full cycle cost to our customers and partners, while minimizing ecological impacts
VALUES
Safety-Performance-Partnership-Environment-Integrity-Diversity-Innovation-People
STRATEGY
Participate in global LNG projects by:
- Owning, developing, and operating greenfield LNG sites
- Contributing OSMR(R) technology solutions to secure equity ownership in new and existing third-party LNG projects
- Licensing the OSMR(R) process technology to third-parties
Strategic competitive advantages
Industry Leading Full Cycle Cost Design
- CAPEX contracted at fixed cost, or confirmed; no hidden costs
- 20% to 40% lower % fuel use
- Minor pipeline/infrastructure work
- No new-build power generation
- Limited civil work
- Compact design; standard equip.
Expedited Schedule
- Strategic alliances
- Regulatory certainty
- Repeatable technical design
- Very high utilization of modular construction in fab yards
- MLNG equity commitment in place
- Flexible contracting approach
Impact to Environment
- Low fuel use reduces GHG emissions
- Site footprint uses less acreage
- Less flaring during start-up, cool down, transient conditions
- Low NOx gas turbines
- Limited dredging requirements
Efficiency & Reliability
- "2-in-1" configuration increases system reliability & customer flexibility
- Use of highly efficient ammonia
- Driver selection & use of combined cycle power
- Patented boil-off re-liquefaction
Current developments - possible U.S. listing
- LNGL exploring the possibility of redomiciling in the U.S. and
- Listing its ordinary shares on a U.S. stock exchange (NYSE or NASDAQ)
- Considerations for such a transaction
o Alignment with the Company-fs North American project focus
o Valuation and potential for new investor interest
o Closer association with other LNG development companies on U.S. exchanges
o Attracting and retaining outstanding talent
- Key future steps
o Board of Directors approval to recommend transaction to Shareholders
o Shareholder vote
- The timetable for the transaction is yet to be determined
To view the full presentation, please visit:
http://abnnewswire.net/lnk/Q0QY92N7
About Liquefied Natural Gas Ltd

Liquefied Natural Gas Limited (

ASX:LNG) (

OTCMKTS:LNGLY) (LNGL) is an ASX listed company whose portfolio consists of 100% ownership of the following companies:
- Magnolia LNG, LLC (Magnolia LNG), a US-based subsidiary, which is developing an eight mtpa or greater LNG export terminal, in the Port of Lake Charles, Louisiana, USA;
- Bear Head LNG Corporation Inc. (Bear Head LNG), a Canadian based subsidiary, which is developing an 8 mtpa or greater LNG export terminal in Richmond County, Nova Scotia, Canada with potential for further expansion;
- Bear Paw Pipeline Corporation Inc. (Bear Paw), proposing to construct and operate a 62.5 km gas pipeline lateral to connect gas supply to Bear Head LNG; and
- LNG Technology Pty Ltd, a subsidiary which owns and develops the Company's OSMR(R) LNG liquefaction process, a mid-scale LNG business model that plans to deliver lower capital and operating costs, faster construction, and improved efficiency, relative to larger traditional LNG projects.
Mr. Greg Vesey
Managing Director & CEO
Liquefied Natural Gas Limited
T: +1-713-815-6900

Mr. Michael Mott
Chief Financial Officer
Liquefied Natural Gas Limited
T: +1-713-815-6900

Mr Andrew Gould
Joint Company Secretary
Liquefied Natural Gas Limited
T: +61-8-9366-3700
Related CompaniesLiquefied Natural Gas Ltd