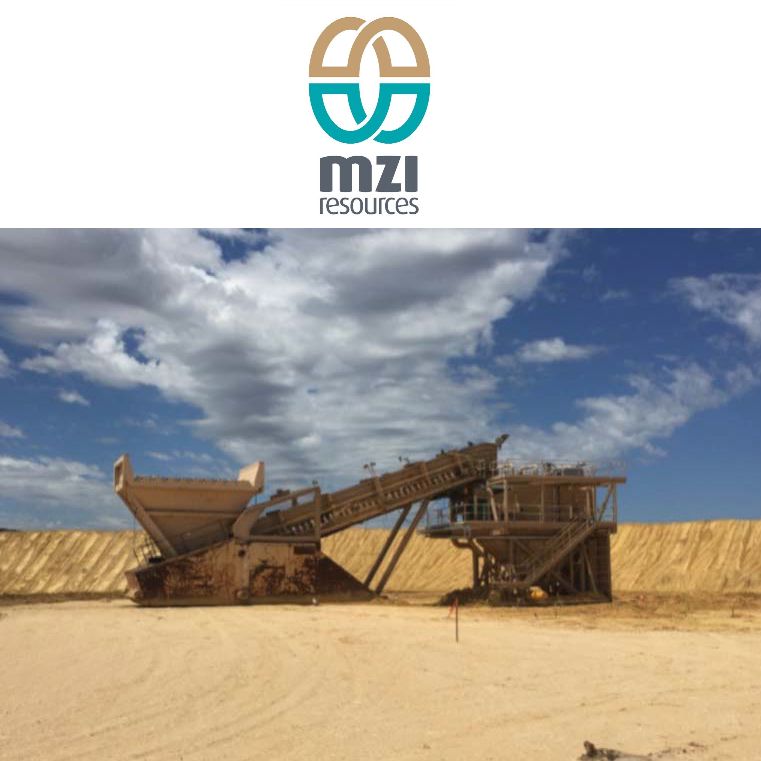 On Track for Record Quarterly Sales
Perth, June 13, 2017 AEST (ABN Newswire) - MZI Resources Ltd (

ASX:MZI
) is pleased to provide the following operational update with regard to the Company's flagship Keysbrook Mineral Sands Project, located 70km south of Perth.
- Operations optimisation work program underway
- On track for record quarterly sales volumes in current June quarter
- Premium L88 product made for commercial trial evaluation in welding electrodes by potential new customers
- Mineral Sands markets continue to strengthen
A major operational transformation was completed in the prior two quarters at Keysbrook. This involved a successful optimisation project for the Wet Concentrator Plant (WCP) and the relocation to a new eastern mining area combined with the introduction of a new, more reliable Mining Field Unit (MFU).
Operational focus is now on optimisation work both at Keysbrook and at the Mineral Separation Plant (MSP) at Picton.
A production campaign has recently been completed at the MSP which included the successful installation and commissioning of uprated product screening equipment in the L88 circuit that will enable higher L88 production rates whilst maintaining product quality requirements.
The Company is on track to achieve record sales volumes for the June quarter. Three bulk Leucoxene shipments have been despatched (2 x circa 4,500t of L88 and 1x 5,500t of L70). A further L70 shipment (circa 5,100t) is planned later in June, with sales revenue for this material anticipated to be received in July. Forecast sales of zircon concentrate for the June quarter are circa 4,000t.
Significantly, MZI has successfully produced an initial 16 tonne bulk sample of specialty L88 product which is targeted to meet the requirements of the premium titanium welding rod market and will be evaluated by potential new customers on a commercial scale.
At Keysbrook, the recently commissioned new MFU has continued to demonstrate outstanding reliability in the June quarter. The resulting uplift in operational efficiency and reduced maintenance downtime is anticipated to deliver significantly improved operating costs and production volume over time.
At the WCP, despite plant performance being temporarily impacted by high concentrations of fine root matter in ore mined from an area that historically had substantial tree cover, HMC production is expected to be broadly similar to the March quarter. Mining has been completed in the root affected area and WCP operating conditions are returning to normal. Modifications to the MFU screens will be undertaken later in June to deal with any future material with high concentrations of fine root matter.
Importantly, MZI's ongoing focus on optimisation and continuous improvement comes amid ongoing strengthening of global market conditions for mineral sands products. The zircon market is now showing signs of increasing positive momentum. The titanium minerals market and outlook continues to be strong.
MZI Interim Managing Director, Dr Steve Ward commented "The latest upgrade to the Picton MSP positions MZI well to continue building sales momentum, especially for our most valuable L88 product in a mineral sands market which continues to strengthen. We are also very pleased to progress to commercial scale trials utilising a premium L88 product in the premium welding electrode industry, which may open the door for MZI to diversify its target markets and expand its customer base."
About MZI Resources Ltd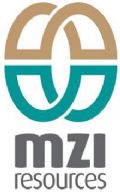 MZI Resources Ltd (ASX:MZI) is a mineral sands company focused on the high value minerals of zircon, rutile and leucoxene based in Perth, Western Australia. Its flagship operating asset is the Keysbrook Mineral Sands Project, located 70km south of Perth. At the Keysbrook mine, mineral sands are mined and processed to produce heavy mineral concentrate (HMC) which is processed into final products under a toll treating arrangement with Doral Mineral Sands Pty Ltd at the Picton Mineral Separation Plant (MSP) near Bunbury.
The Keysbrook mine hosts a world-class zircon / leucoxene ore body with total Ore Reserves equivalent to over 15 years of production at design output rates, and total Mineral Resources equivalent to over 30 years of production. Production commenced in late 2015, making the Keysbrook Project Australia's first – and the world's largest - primary producer of high value leucoxene.
Steve Ward
Interim Managing Director
T: +61-8-9328-9800
www.mzi.com.au
Related CompaniesMZI Resources Ltd