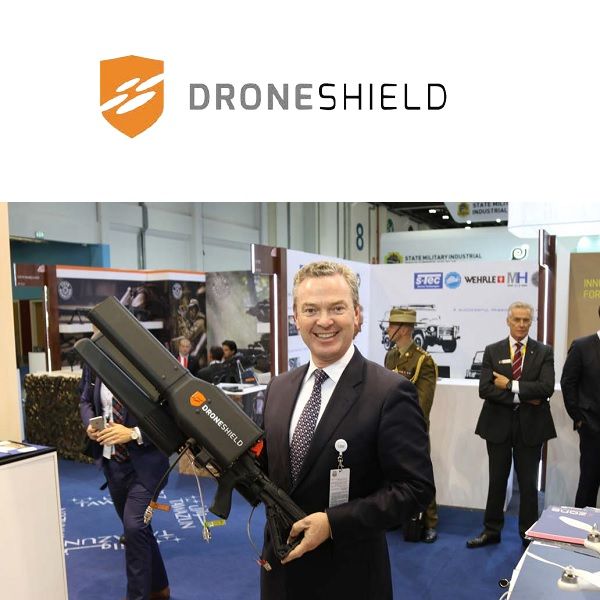 Raises $1.25m Through SPP and Share Placement
Sydney, June 28, 2017 AEST (ABN Newswire) - DroneShield Limited (

ASX:DRO
) (

OTCMKTS:DRSHF
) ("DRO" or the "Company") is pleased to advise it has raised approximately $1.25m through an underwritten Share Purchase Plan (the "SPP") and top-up Share Placement. The SPP was underwritten for $1,000,000 by Patersons Securities ("Patersons"), with the option for Patersons to facilitate a top-up placement.
- Strongly supported Share Purchase Plan (SPP) raises $1,052,000.
- Additional private placement on same terms as the SPP raises a further $225,000.
- Combined capital raising of approximately $1,250,000 in net proceeds to the Company.
The Company received applications from existing shareholders under the SPP for $1,052,000 resulting in the allotment of 4,438,925 shares at a deemed price of $0.237 per share. In accordance with the Listing Rules, the share price was calculated at a 20% discount of the 5-day Volume Weighted Average Price ("VWAP") of shares traded on the ASX prior to the date of issue.
In addition, Patersons have completed a top-up placement of $225,000 on the same terms as the SPP shares.
Peter James, DroneShield's chairman, commented: "The raised funds will contribute to the Company's development of its multi-method detection and integrated detect-and-defeat capability, to address subnstantial user demand for those products. DroneShield is well on the way to deliver this strategy with the recent launches of the DroneHeat, DroneOpt and RadarOne products, and an expected commencement of pre-sales of the multi-sensor and detect-and-defeat product lines to our global network of distributors who expressed significant interest in these products, in the near term."
About DroneShield Ltd

Based in Sydney, Australia and Virginia, USA, DroneShield Ltd (ASX:DRO) (OTCMKTS:DRSHF) is a worldwide leader in drone security technology. The Company has developed the pre-eminent drone security solution that protects people, organisations and critical infrastructure from intrusion from drones. Its leadership brings world-class expertise in engineering and physics, combined with deep experience in defence, intelligence, and aerospace.
Oleg Vornik
CEO and Managing Director
Email: oleg.vornik@droneshield.com
Tel: +61-2-9995-7280
Related CompaniesDroneShield Ltd