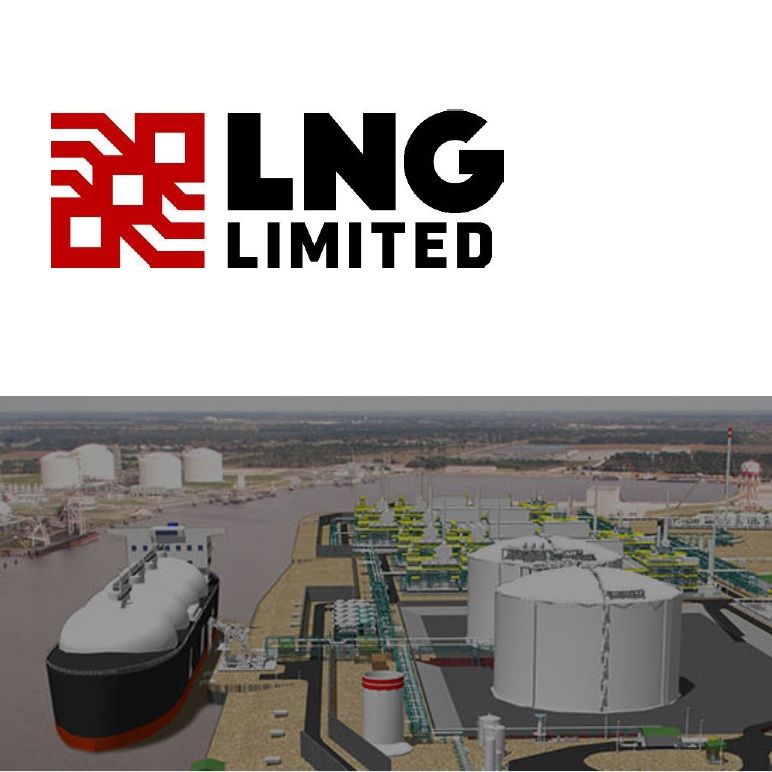 Investor Presentation
Perth, Aug 8, 2017 AEST (ABN Newswire) - Liquefied Natural Gas Ltd (

ASX:LNG
) (

OTCMKTS:LNGLY
) provides the Company's latest Investor Presentation held in New York.
Overview
LNGL is an Australian public company (

ASX:LNG
)
- Developer of LNG export terminals
- North America focused
- Experienced leadership
- 16 - 20 mtpa of capacity under development
- Patented OSMR(R) liquefaction process technology
- Low cost, mid-scale strategy
- High efficiency and reliability
- Fully permitted and approved by regulators
- Key turnkey contracts signed
- Mature project financing plans in place
- Very competitive full cycle economics
Recent LNGL news
- Amended and Restated Equity Commitment Agreement with Stonepeak Infrastructure Partners relating to equity financing of the Magnolia LNG Project
o Provides LNGL with commitment expected to fund the full Magnolia LNG project equity requirement
o Strong message to the industry about the virtues and advantages of the Magnolia project.
o Potential offtakers have taken positive notice of the agreement
o Outlook on Magnolia remains bullish.
- Exploring the possibility of redomiciling LNGL to the U.S. accompanied by a listing on the NYSE or Nasdaq
o Alignment with the Company's North American project focus
o Possible improved enterprise valuation
o Potential for new investor interest
o Closer association with other LNG development companies on U.S. exchanges
- Exited Fisherman's Landing LNG project in Australia due to the inability to secure a long-term gas supply
Industry news - our view
- Regulatory gridlock at FERC
o LNGL's Magnolia LNG project remains the only shovel-ready greenfield U.S. LNG export project.
o Senate confirmation of Neil Chatterjee and Robert Powelson on August 3rd re-established a quorum at FERC for the first time in nearly 180 days.
o Public statements relating to the timing of final investment decisions by unpermitted LNG export projects are purely speculative and unreliable.
o The timeline for approvals continues to increase with no projected timetable from FERC for future permits.
o Public pronouncements from certain U.S. LNG export developers regarding potential shorter-term agreements or different gas pricing schemes are not realistic and only serve to delay and disrupt the market.
- Recent agreements between South Korea and U.S. LNG export project developers are non-binding and may not ever be consummated.
- Cancellation of Pacific Northwest LNG
o Further strengthens case for Bear Head LNG as viable option for monetizing Western Canadian shale gas
To view the full presentation, please visit:
http://abnnewswire.net/lnk/6WH3ODU7
About Liquefied Natural Gas Ltd

Liquefied Natural Gas Limited (

ASX:LNG) (

OTCMKTS:LNGLY) (LNGL) is an ASX listed company whose portfolio consists of 100% ownership of the following companies:
- Magnolia LNG, LLC (Magnolia LNG), a US-based subsidiary, which is developing an eight mtpa or greater LNG export terminal, in the Port of Lake Charles, Louisiana, USA;
- Bear Head LNG Corporation Inc. (Bear Head LNG), a Canadian based subsidiary, which is developing an 8 mtpa or greater LNG export terminal in Richmond County, Nova Scotia, Canada with potential for further expansion;
- Bear Paw Pipeline Corporation Inc. (Bear Paw), proposing to construct and operate a 62.5 km gas pipeline lateral to connect gas supply to Bear Head LNG; and
- LNG Technology Pty Ltd, a subsidiary which owns and develops the Company's OSMR(R) LNG liquefaction process, a mid-scale LNG business model that plans to deliver lower capital and operating costs, faster construction, and improved efficiency, relative to larger traditional LNG projects.
Mr. Micah Hirschfield
Sr. Manager, Communications and Investor Relations
Liquefied Natural Gas Limited
T: +1-713-815-6920
E: mhirschfield@lnglimited.com

Mr. Andrew Gould
Joint Company Secretary
Liquefied Natural Gas Limited
T: +61-8-9366-3700
E: AGould@lnglimited.com.au
Related CompaniesLiquefied Natural Gas Ltd