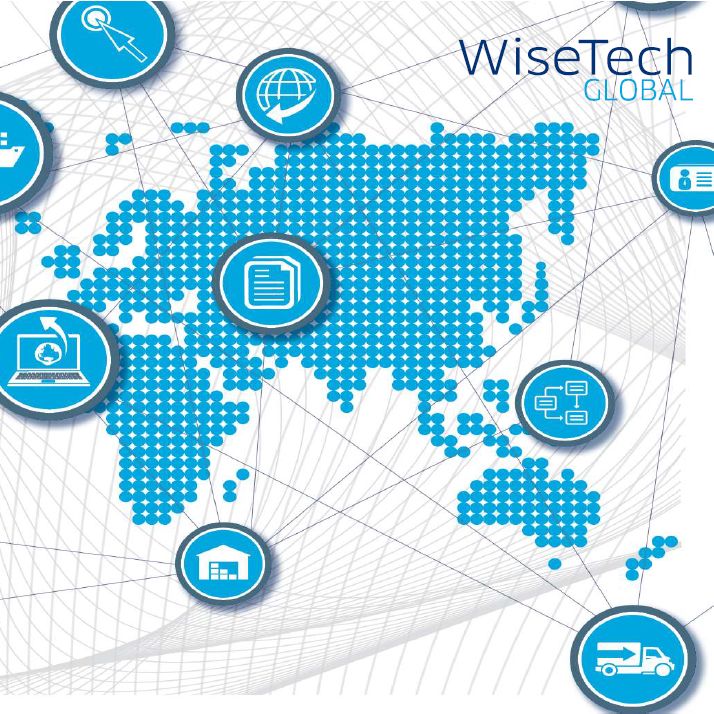 WiseTech Global Ltd (ASX:WTC) Acquires Australasian Specialist Tariff Compliance Software Provider, Digerati
Sydney, Aug 9, 2017 AEST (ABN Newswire) - WiseTech Global (

ASX:WTC
) announced the acquisition of the Digerati business (Digerati), a leading provider of tariff research and compliance tools utilised by the Australasian customs broking community.
Digerati provides its Inbound, Outbound, TradeWiseNZ and iClear Online compliance solutions to over 140 corporations including DHL, Expeditors, FedEx, Panalpina, Schenker, UPS, Yusen and many of the largest brokerage and logistics houses in Australia and New Zealand.
WiseTech Global CEO, Richard White, said "Border compliance is a complex, high-risk process with growing transaction volumes, speed and complexity exponentially increasing risk and potential penalties. We envision a future of deeply capable, integrated and guided transaction processing that will reduce risks for customs brokers, importers and exporters by significantly reducing compliance breaches, fines and penalties and create a safer global trade environment. WiseTech Global has been investing research and development resources into machine learning, natural language processing, robotic process automation and decision support, all of which must be driven by large volume transaction data and deep learning around vast border agency data sets, compliance, due diligence and risk assessment and mitigation."
"We will be utilising the Digerati data set and customer experiences in our development pipeline for the next generation of border compliance, aimed at substantially increasing timely, accurate and complete customs entries for our customers, to better manage the exponential increase in transactions at the border. With the advent of global border initiatives such as Trade Single Window, Trusted Trader, Known Shipper, C-TPAT, AEO and Supply Chain Security and an ever-increasing critical need to secure borders and ensure that international trade is both safe and efficient, the work we are doing is vital to the next generation of cross-border compliance."
OzDocs Managing Director, Dr Pandey, said "With the Digerati data set as part of WiseTech's deep development capability, the compliance tools available to customers to reduce errors, improve compliance and better address risk at the border will clearly expand over time."
Across 125 countries, CargoWise One enables logistics service providers to execute highly complex transactions in areas such as freight forwarding, customs clearance, warehousing, shipping, land transport and cross-border compliance and to manage their operations on one database across multiple users, functions, countries, languages and currencies.
About Digerati
Digerati provides tariff research and compliance tools to the Australian and New Zealand customs brokerage community. Their solutions cover commodity classification, import, export, quarantine and tariff information through products Inbound, Outbound, TradeWiseNZ and iClear Online and customers include CEVA, DHL, Expeditors, FedEx, Kuehne + Nagel, Panalpina, Schenker, UPS and Yusen. Digerati was previously owned by OzDocs International Pty Ltd.
For more information on Digerati please visit
http://www.digerati.com.au/solutions.htm
About WiseTech Global Ltd

WiseTech Global Ltd (ASX:WTC) is a leading developer and provider of software solutions to the logistics execution industry globally. Our customers include 12,000 of the world's logistics companies across 130 countries, including 38 of the top 50 global third party logistics providers and all 25 of the 25 largest global freight forwarders worldwide. Our flagship product, CargoWise One, forms an integral link in the global supply chain and executes over 44 billion data transactions annually. At WiseTech, we are relentless about innovation, adding more than 3,000 product enhancements to our global platform in the past five years while bringing meaningful continual improvement to the world's supply chains. Our breakthrough software solutions are renowned for their powerful productivity, extensive functionality, comprehensive integration, deep compliance capabilities, and truly global reach.
CargoWise Nexus is a powerful web-based portal to connect the importer, exporter and freight user with their communities of suppliers, information sets and functional capabilities. CargoWise Nexus is a separate platform from CargoWise One. Nexus is a connector portal, which shares a large number of datasets, components and transactional capabilities with CargoWise One, designed to provide real-time visibility and decision-making capabilities.
The WiseTech Global group includes CargoWise One, ABM Data Systems, ACO Informatica, BorderWise, Bysoft, Cargoguide, CargoIT, CargoSphere, CMS Transport Systems, CustomsMatters, DataFreight, EasyLog, Fenix, Forward, Intris, LSP Solutions, Microlistics, Multi Consult, Pierbridge, Prolink, SaaS Transportation, SmartFreight, Softcargo, Softship, Systema, Taric, Trinium Technologies, Ulukom, zsoft and znet Group.
For more information about WiseTech Global or CargoWise One, please visit http://wisetechglobal.com
Media
Peter Brookes
T: +61-2-8234-0100
E: pbrookes@citadelmagnus.com

Matthew Gregorowski
T: +61-2-8234-0100
E: mgregorowski@citadelmagnus.com
Related CompaniesWiseTech Global Ltd