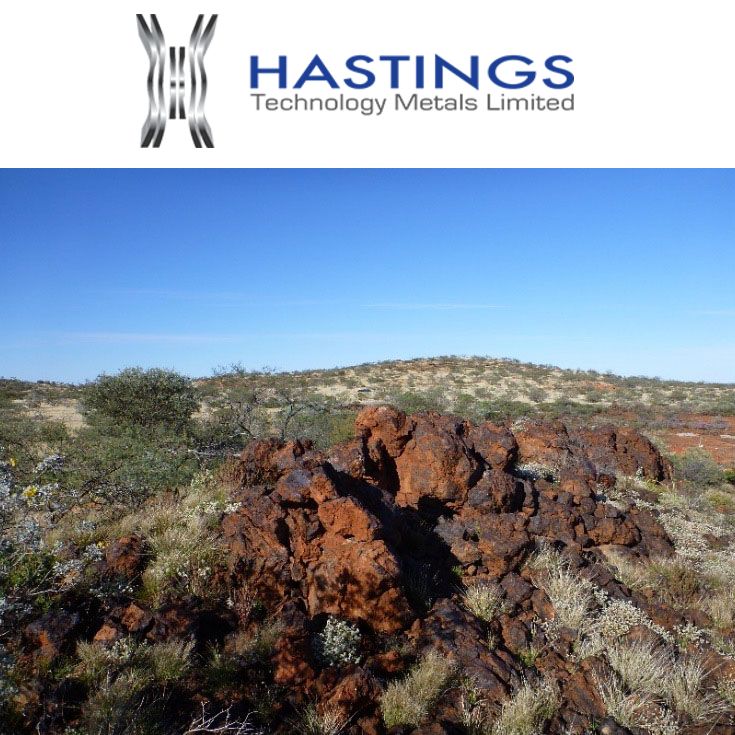 Receives Firm Commitments for $15.5m Capital Raising
Sydney, Aug 21, 2017 AEST (ABN Newswire) - Hastings Technology Metals Ltd (Hastings or Company) (

ASX:HAS
) is pleased to advise that it has received firm commitments for a capital raising of $15,500,000 before costs.
The Company will issue 77,500,000 new ordinary shares (24,500,000 issued under LR7.1 and 53,000,000 issued under LR7.1A) at a price of 20 cents per share. It is expected that the receipt of funds and issue of shares will be completed by 31August 2017.
The funds will be used for infrastructure works prior to processing plant construction. This will include construction of the Yangibana mine site access road, acquisition and commissioning of an accommodation camp and preliminary engineering design work on the production plant.
Following this placement, the company has exhausted its LR 7.1 and LR7.1A capacity and accordingly, a notice of meeting is to be mailed to shareholders shortly which outlines resolutions to refresh the Company's placement capacity and to seek shareholder approval for the participation of the Directors' in this and the previous capital raising.
About Hastings Technology Metals Ltd

Hastings Technology Metals Ltd (ASX:HAS) (FRA:5AM) is a leading Australian rare earths company, with two rare earths projects hosting JORC-compliant resources in Western Australia.
- The Yangibana Project hosts JORC Resources totalling 20.56 million tonnes at 1.18% TREO (comprising Measured Resources of 3.79 million tonnes at 1.18% TREO, Indicated Resources of 8.24 million tonnes at 1.27% TREO and Inferred Resources of 8.53 million tonnes at 1.11% TREO), including 0.40% Nd2O3+Pr6O11.
- The Brockman deposit contains JORC Indicated and Inferred Resources totalling 41.4 million tonnes (comprising 32.3mt Indicated Resources and 9.1mt Inferred Resources) at 0.21% TREO, including 0.18% HREO, plus 0.36% Nb2O5 and 0.90% ZrO2.
- Rare earths are critical to a wide variety of current and new technologies, including smart phones, electric vehicles, wind turbines and energy efficient light bulbs.
- The Company aims to capitalise on the strong demand for rare earths permanent magnets created by expanding new technologies.

Mr Charles Lew
Executive Chairman
T: +65-62209220

Mr Aris Stamoulis
Corporate Finance Director
T: +61-455-105-607
Related CompaniesHastings Technology Metals Ltd