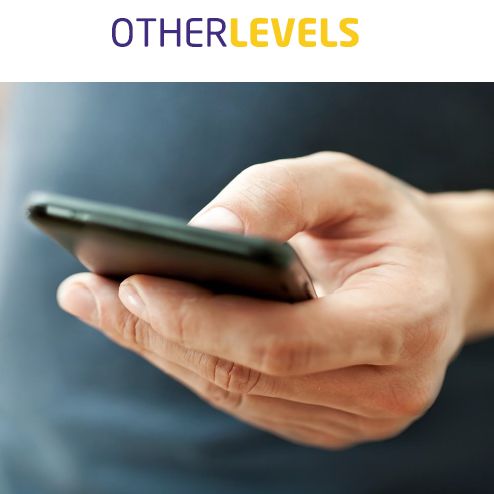 FY2017 Results Presentation
San Francisco, Aug 24, 2017 AEST (ABN Newswire) - OtherLevels Holdings Limited ("OtherLevels") (

ASX:OLV
) today releases its results for the full year ending 30 June 2017.
Key Financial metrics for the period:
- Revenue of A$3.37m, a decrease of 3% over the prior period. However underlying revenue grew 9% based on constant currency exchange rates.
- EBITDA improved by $2.5m, or 39%, to a loss of $4.1m.
- NPAT improved by 29% to a reduced loss of $4.5m.
- Continued focus on cost measures, resulting in a decrease in cash operating and investing costs of 29% from A$2.7m in Q4 FY16 to A$1.9m in Q4 FY17.
- A funding facility, of A$1.35m supported by Directors announced on 4th July 2017, providing further support for operational funding.
Operational highlights
FY17 saw flat revenue growth compared to FY16, but growth of 9% based on constant currency exchange rates. Revenue from UK operations grew 15% from GBP966k to GBP1.1m with further new customer wins, whilst also growing the existing customer base.
The Australian business benefited from the investment in dedicated sales resources, evidenced by a 60% growth in revenue from A$388k to A$621k.
Due to the previously announced FY16 restructuring and cost reductions in the US, revenue from US operations decreased from US$821k to US$664k, however core customers have continued to deploy and use OtherLevels products and services.
The wagering and lotteries sector remains a core focus for the group, and during the period the Company added seven customers from this sector. This included additional customers in the UK, Europe, US and Australia. The Company will continue to target this sector as OtherLevels expertise, knowledge and reputation is recognized.
Costs per quarter decreased by 29% across the period between Q4 FY16 and Q4 FY17, with quarterly cash burn decreasing from A$1.7m to A$384,000 over the same period.
OtherLevels Funding and Capital Raising
The Company announced in December, that an amount of $1.1m was received as a placement, from an existing investor. The Company also announced that the Chairman, and CEO, had entered into a joint loan facility of A$800,000.
On 4th July 2017, the Company announced that it had put in place a two year funding facility of A$1.35m, supported by the Chairman and CEO, together with a number of sophisticated investors.
OtherLevels has also applied for a Research and Development rebate of $733,000 for the FY17 year, which should be receipted in the first half of FY18.
FY18 strategy
The core strategy of OtherLevels remains consistent with the strategy outlined previously, which is to acquire new enterprise grade clients, grow the existing client revenue base and invest in a focused set of market sectors (wagering and lotteries, and loyalty and membership). This is supported by selective partnerships such as Optimove, Amplero and enterprise marketing cloud integrations, such as Salesforce.
At the same time the Company is laser focused on achieving positive operational cash flow, and will continue with careful cost management strategies.
OtherLevels will seek to grow revenues with existing customers by:
(a) expanding message volumes as more of our customer's users engage through digital channels.
(b) growing the OtherLevels platform within the customer via additional apps, mobile web and desktop sites;
(c) adopting OtherLevels expanded product range of new message types - for example web push, as well as other new options; and
(d) providing marketing services and other value added services.
The Company's Board and management will continue to closely monitor cash flow and will adjust costs as necessary, if required, in order to ensure that OtherLevels is in the best financial position to optimise operational performance and maximise shareholder returns.
To view Annual Report to Shareholders, please visit:
http://abnnewswire.net/lnk/QWZ41H94
To view FY2017 Results Presentation, please visit:
http://abnnewswire.net/lnk/ZRO9IC2M
About Otherlevels Holdings Ltd

OtherLevels Holdings Ltd (ASX:OLV) (FRA:7OL) is a leading second-generation digital marketing platform operating in Europe, the US and Australia.
The OtherLevels platform enables clients to acquire sooner, engage smarter and retain longer and supports desktop, mobile web and apps. OtherLevels leading clients include Camelot (UK), Tatts, Coles, Flight Centre, IHG, LadbrokesCoral, Betfred, Doubledown and Playstudios.
For more information, please visit http://otherlevels.com.
For media enquiries please contact media@otherlevels.com.
Brendan O'Kane
Managing Director and CEO
E: brendan.okane@otherlevels.com

Andrew Ritter
CFO and Company Secretary
E: andrew.ritter@otherlevels.com
Related CompaniesOtherlevels Holdings Ltd