loading.........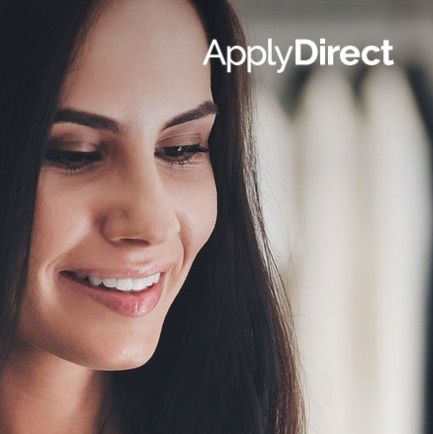 Perth, Oct 5, 2017 AEST (ABN Newswire) - ApplyDirect Limited (

ASX:AD1
) is an ASX listed recruitment technology and digital marketing company which has created a solution that enables employers to connect directly with prospective candidates, without the need for intermediaries such as external recruiters and job boards.
ApplyDirect achieves this by driving candidates directly to the employer's career page and application process, thus reducing the need for intermediaries. Consequently, employers are able unlock the significant investment in both their internal HR systems and people.
Since listing on the ASX just over a year ago, ApplyDirect has signed numerous clients to long term contracts, including the NSW Government. ApplyDirect recently extended this relationship by entering into a three-year managed services agreement.
The average annual turnover of employees in Australia is around 16% per annum. This high rate of staff turnover has created a highly competitive recruitment services industry, which is estimated to be worth around $12bn per annum.
Analyst comment: The recruitment industry was one of the first sectors to move online in the late 1990's, with the development of online job boards. Whilst this undoubtedly improved job visibility, over time the proliferation of related online service providers has increased the number of intermediaries involved in the hunt for the right candidate. Not only has this slowed the overall recruitment process, it has also led to an increase in direct costs to employers.
ApplyDirect's disruptive approach to the recruitment industry significantly reduces the requirement for intermediaries in the recruitment process by bringing the candidate directly to the employers career page and application process. Not only does this reduce the cost to the employer, it also enhances the candidate experience and therefore, level of engagement, in this new employer led recruitment process.
Signing the NSW government, one of Australia's largest employers, so early in the company's development, is a tremendous endorsement for ApplyDirect's unique approach to recruitment services.
In the long term, we believe that Google for Jobs, which was recently launched in the US, should complement ApplyDirect's business model and therefore potentially, expedite its growth when introduced to the Australia.
The information in this email should not be the only trigger for your investment decision. We strongly recommend you seek professional financial advice whenever making financial investment decisions.
Valuation: We initiate coverage on ApplyDirect with a valuation of $0.58 / share (SP - $0.15 / share).
To view the video, please visit:
http://www.abnnewswire.net/press/en/90252/AD1
About ApplyDirect Ltd

ApplyDirect has developed an innovative on-line platform that links job candidates directly to live job opportunities on employer websites. The jobs are collated and advertised on the ApplyDirect platform using a sophisticated search engine to enable easy access by job candidates. ApplyDirect provides a seamless way for candidates to identify job opportunities and then apply directly to the employer via the employer's internal recruitment system.
About The Sophisticated Investor

The Sophisticated Investor is a new equity investment tool which seeks to assist investors in becoming more informed in their investment decision making. We show and tell investors about a company in a series of short, informative videos. We possess specialist equity analyst skills and are complemented by video professionals. We conduct site visits and interview management, in a way most investors simply aren't able to access. We promote long term value creation for investors by employing detailed financial analysis and intrinsic value calculations.
The Sophisticated Investor
WWW: www.thesophisticatedinvestor.com.au

ApplyDirect Ltd
T: 1300 554 842
E: Info@applydirect.com.au
WWW: www.applydirect.com.au

Related CompaniesThe Sophisticated Investor
ApplyDirect Ltd