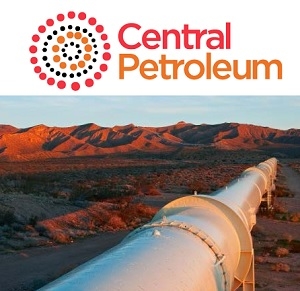 Annual Report Review Presentation
Brisbane, Oct 9, 2017 AEST (ABN Newswire) - Central Petroleum Limited (

ASX:CTP
) (

OTCMKTS:CPTLF
) provides the Company's Annual Report Review Presentation.
ANNUAL REPORT HIGHLIGHTS
- Total sales revenue of $25 million reflects a 9% increase from 2016. The recent EDL gas contract increases contracted annual gas volumes by roughly 45%.
- Net Sales Volumes
o Oil (barrels) 111,380 (2016: 98,635 barrels)
o Natural Gas (TJs) 3,322 (2016: 3,230 TJs)
- The EDL gas contract increased the Macquarie gas pre-sale liability by $9.5 million.
This non-cash expense impacted EBITDA, Net Assets and Statutory Loss.
o Positive underlying EBITDA of $0.32M compared to ($1.17M) in 2016
o Statutory Loss of ($25M) compared to ($21M) in 2016
o Net Assets of ($6M) compared to $16M in 2016.
The pre-sale liability can be settled through physical delivery of gas or the EDL contracted revenue. EBITDA, Net Assets and Statutory Loss will benefit.
- FY2018 will be the first year in which the Company is able to forecast positive cash flows such that the capital raising can be dedicated to drilling.
- Cash Reserves at 30 June 2017 of $5.48 million (2016: $15.1 million).
OPERATING ACTIVITIES
- The Company's safety and environmental performance has again been noteworthy without incurring either a Lost Time Incident or Reportable Environmental Incident.
- Testing of the Stairway Sandstone at Mereenie from the previously drilled West Mereenie-15 continues free flowing gas at an average 1.1million cubic feet per day (approximately 1.1TJs/day) with a low nitrogen content of 2.6%. Additional recompletion opportunities have been identified.
- Dingo TEG unit being ordered as part of the Dingo upgrade for the Owen Springs Power Station upgrade.
- Palm Valley fracture modelling commenced to ascertain development well infill drilling opportunities.
- Mereenie natural fracture modelling was completed and two drilling locations selected (potential gross 2P target of 95-160BCF (110-185PJ).
To view the full presentation, please visit:
http://abnnewswire.net/lnk/IX4K5RGO
About Central Petroleum Limited

Central Petroleum Limited (

ASX:CTP) is an oil and gas explorer and producer listed on the Australian Securities Exchange focused on supplying the domestic gas market. Central is advancing several separate projects across what is regarded as the biggest package of proven and prospective oil and gas acreage across central Australia. This spread of assets gives Central multiple options for growth and development. 88% of this land being gas prone has led to the Company's focus on becoming a major domestic gas producer.

Central Petroleum Limited
T: +61-7-3181-3800
F: +61-7-3181-3855
E: info@centralpetroleum.com.au
WWW: www.centralpetroleum.com.au

Media Enquiries
Martin Debelle at Citadel-MAGNUS
T: +61-2-8234-0100
M: +61-409-911-189
Related CompaniesCentral Petroleum Limited