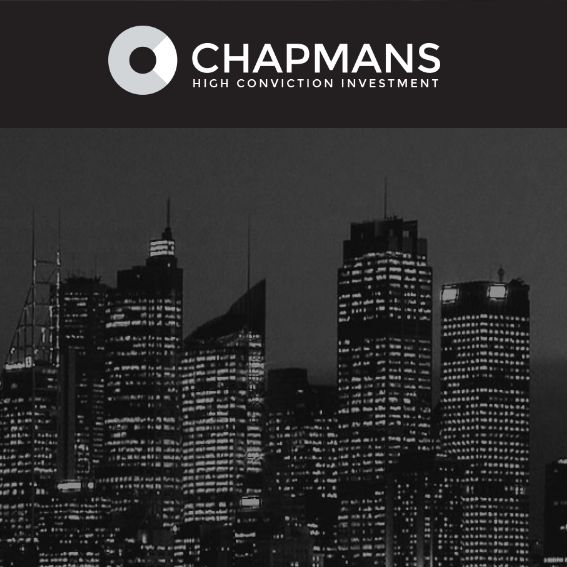 Extension of Closing Date of Rights Issue
Sydney, Oct 17, 2017 AEST (ABN Newswire) - Chapmans Limited (

ASX:CHP
) (Company) advises that it will be extending the closing date for acceptance of applications for its non-renounceable one (1) for two (2) rights issue of fully paid ordinary shares in the Company (Offer). Capitalised terms are as defined in the Offer Document dated 3 October 2017.
The closing date of the Offer is now 5:00pm (AEST) on 27 October 2017
The revised timetable for the remaining dates is set out below:
Event: Closing Date
Date: 27 October 2017
Event: Securities quoted on a deferred settlement basis
Date: 30 October 2017
Event: ASX notified of Shortfall
Date: 1 November 2017
Event: Issue of New Shares, despatch date of holding statements
Date: 3 November 2017
Event: Trading commences for New Shares on a normal settlement basis
Date: 6 November 2017
*The above dates are indicative only and may change without notice. The Directors reserve the right to amend this indicative timetable at any time (subject to the Corporations Act and ASX Listing Rules), to extend the Closing Date or to cancel the Offer without prior notice in its absolute discretion. The commencement of quotation of new securities is subject to confirmation from the ASX.
Eligible Shareholders will need to ensure their Application Monies for their Entitlement and any Shortfall Shares are received by Security Transfer Australia Pty Ltd by no later than 5:00pm (AEST) on 27 October 2017.
The Offer Document for the Offer has been mailed to Eligible Shareholders and is available on the ASX website and the Company's website. Eligible Shareholders should read the Offer Document and will need to complete the personalised Entitlement and Acceptance Form which accompanies the Offer Document to apply for New Shares and Shortfall Shares.
The Company also wishes to advise that two directors of the Company, Anthony Dunlop and Peter Dykes, have indicated to the Company that they intend to take up their full entitlements under the Offer.
About Chapmans Limited

Chapmans Limited (ASX:CHP) is an ASX-listed diversified investment company engaged in special situation investments across a diverse range of industries, with a focus and expertise in the mobile and advanced industrial technology sectors. The Company seeks to be an active strategic investor in high growth areas of the market and to identify and work with emerging high growth companies. Chapmans' investment philosophy and approach are based on a unique mix of high conviction and special situation features, characterised by advisory and equity investments structured around specific events and assets for both public and large private corporates.
The Company made its first strategic investment into blockchain in 2017 and established the Blockchain Industry Advisory Board to identify and assess compelling blockchain investment opportunities. Chapmans' investment in blockchain technology aligns with its growth plans and commitment to investing in early stage technologies with reach into key international markets.
To learn more please visit: http://www.chapmansltd.com

Peter Dykes
Executive Chairman
Chapmans Limited
E: peter.dykes@chapmansltd.com
T: +61-2-9300-3605

Anthony Dunlop
Executive Director
Chapmans Limited
E: anthony.dunlop@chapmansltd.com
T: +61-2-9300-4605
Related CompaniesChapmans Limited