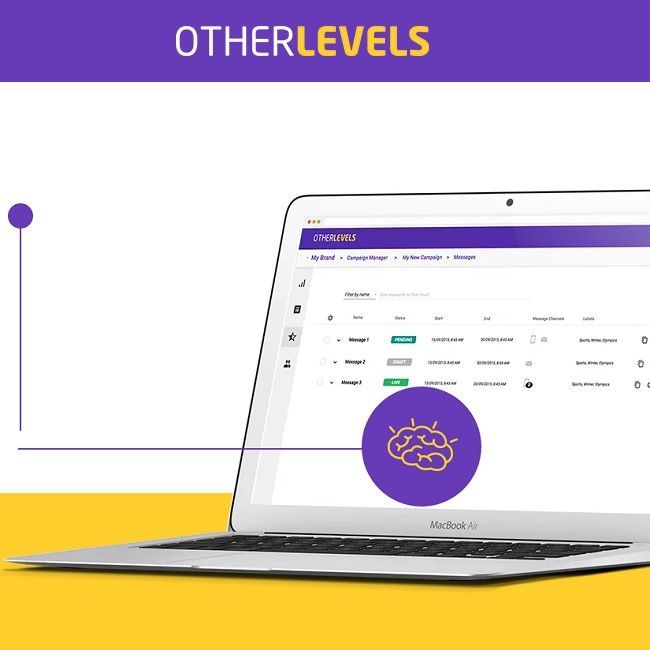 Appendix 4C - September 2017 Quarter
Brisbane, Oct 31, 2017 AEST (ABN Newswire) - OtherLevels Holdings Limited (

ASX:OLV
) (OtherLevels) has today released its Appendix 4C for the quarter ended 30 September 2017.
- Cash receipts from customers were $620,000 for the quarter, an increase of more than 26% compared to $489,000 for the prior corresponding period. The Company also received an R&D tax concession for the financial year ended 30 June 2017 of $733,000.
- Operating and investing costs in the quarter were 36% lower at $2,029,000, a reduction of $1,148,000 compared to $3,177,000 for the prior year's corresponding period. Current quarter costs of $2,029,000 were slightly higher than the previous few quarters, due to a number of one-off items.
- The quarter finished strongly, with revenue in September exceeding $400,000, which is expected to grow through the balance of the financial year.
- During the quarter 5 new customers were announced, including a major national European lottery operator, and the quarter ended with strong momentum leading into Q2, FY18.
- This momentum has been realised, as during October, sales and associated invoicing to new and existing customers approached $1m. This included a leading wagering company with operations in the United Kingdom and Australia, for an initial contract value of $240,000. The Company believes that it can realise larger value initial contracts, particularly in the wagering markets, from customers and prospects who understand the return on investment that OtherLevels can deliver with the Intelligent Messaging suite.
- During the quarter OtherLevels also announced further integration with SalesForce Marketing Cloud where the OtherLevels plug-in may be added to a customer's existing Marketing Cloud by the simple click of a button. The company has also established a partnership with Amplero, a leader in artificial intelligence powered marketing that maximizes customer lifetime value and loyalty. This agreement provides OtherLevels with exclusive rights to resell and market the Amplero solution within the UK and EMEA to the licensed real-money wagering and lottery markets.
To view the full release with tables, please visit:
http://abnnewswire.net/lnk/Z1OC4204
About Otherlevels Holdings Ltd

OtherLevels Holdings Ltd (ASX:OLV) (FRA:7OL) is a leading second-generation digital marketing platform with offices in Europe, the US and Australia.
The OtherLevels platform enables clients to acquire sooner, engage smarter and retain longer across desktop, mobile web and apps audiences. The OtherLevels platform offers both Intelligent Messaging for Conversion, and Intelligent Messaging for Marketing Clouds and CRM, hence delivering both acquisition and engagement capabilities for digital marketers. OtherLevels leading clients include Camelot (UK), Tatts/Tabcorp, Coles, Flight Centre, IHG, LadbrokesCoral, Betfred and Doubledown.
For more information, please visit http://otherlevels.com.
For media enquiries please contact media@otherlevels.com.
Brendan O Kane
CEO & Managing Director
E: brendan.okane@otherlevels.com
Related CompaniesOtherlevels Holdings Ltd