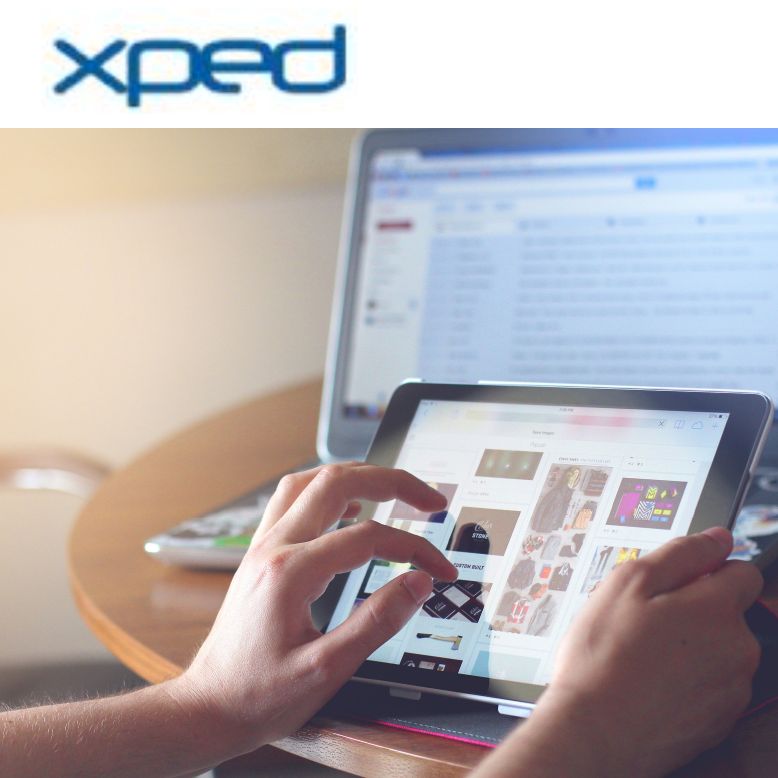 JCT HEALTHCARE SECURES CONTRACTS
Melbourne, Nov 1, 2017 AEST (ABN Newswire) - Xped Limited (

ASX:XPE
) ("Xped" or "the Company") is pleased to announce that its subsidiary JCT Healthcare ("JCT") has been successful in recently winning several tenders with its Smart Home Assisted Living Technology Solution.
The Disability sector has been a key focus for JCT over the past 12 months and these contract wins are a demonstration of the industry leading solution that JCT is offering in this sector.
These projects are expected to be delivered, and revenue received in the current financial year, including the previously announced contract with Renewal SA. These new contracts will in total deliver a combined revenue of $1.501 million for the current FY18.
Minda
JCT has been contracted to deliver its Smart Home Assisted Living Technology Solution to Minda's Brighton Dunes stage 2 development. Stage 1 was commissioned in 2014 and the successful deployment and ongoing service JCT has provided to Minda has resulted in JCT being nominated as a key technology provider. JCT has commenced deployment, and commissioning of the first stage of this project.
This project - which delivers the JCT smart home technologies integrated with JCT's leading Nurse Call software solution, NuCams - will be the first to implement JCT's asset tracking Bluetooth solution which utilises proprietary beacon hardware with JCT software. This new asset tracking system will allow JCT to offer both patient and asset tracking solutions to all types of care providers.
Minda is known as one of South Australia's oldest and most respected disability service providers, JCT is proud to be chosen as a key technology provider to Minda.
Achieve Australia
JCT has been contracted by Achieve Australia to deliver the Smart Home Assisted Living Technology Solution to 21 homes within its Crowle Estate development in Ryde, New South Wales.
This project delivers the JCT smart home assisted living technologies, with the solution designed to be non-intrusive and support the dignity, safety and independence of tenants. Features include seizure mats, sensors which recognise patient movements, active lighting, climate control, emergency alarms, and push-button hands-free communication with support workers.
Achieve Australia is one of the largest not-for-profit community organisations in NSW and provides services and support for people with a disability to achieve a life that is meaningful and valued.
Renewal SA
As previously announced in July 2017, JCT won a $649,000 contract to deliver the smart home assisted living technology solution into 30 new properties. JCTs solution - which will be utilised by people living with a disability - is modelled on the technology that was developed for Lightsview. Disability SA will provide the carer services for these homes once tenanted and will utilise JCT's NuCams software and mobile App to provide support for tenants.
Disability SA, as part of the South Australian government's Department for Communities and Social Inclusion (DCSI) provides community support and specialist services to children and adults with disability, their families and carers.
JCT Smart Home Assisted Living Technology Solution
JCTs Smart Home Assisted Living Technology Solution combines smart home functionality with professional healthcare technologies. The technology includes monitoring and control of lights, door locks, air conditioning, shutters, blinds, power switches, cupboards, temperature sensors and smoke detectors, integration with front door cameras and intercom solution to allow for remote viewing and 2-way voice communication. These features are integrated with JCT smart healthcare technologies including activity and agitation detection, fall detection, and wireless panic buttons.
JCTs cloud based NuCams software and next generation mobile App are also part of the solution and their integration with the smart device technologies has been critical in winning these tenders.
JCT is continuing to pursue other tender opportunities across Australia with these similar technology solutions. The JCT smart home assisted living technology solution offers a professional smart health solution that can be implemented in both new build sites as well as retrofitted to existing dwellings. The solution provides independence to the tenant and their family, while still allowing the support worker to provide the support required.
ABOUT JCT HEALTHCARE
JCT Healthcare is a 100% owned subsidiary of Xped. Established in 2002, JCT Healthcare is a quality provider of assistive technology solutions and nurse call systems to the Healthcare sector with products tailored for Hospitals, Aged Care, Independent Living and Disability Care.
About XPED Ltd

XPED Ltd (ASX:XPE) is an Australian Internet of Things ("IoT") technology business. Xped has developed revolutionary and patent-protected technology that allows any consumer, regardless of their technical capability, to connect, monitor and control devices and appliances found in our everyday environment. Xped provides technology solutions for Smart Home, Smart Building, and Healthcare.
At Xped, we're Making Technology Easy Again(TM)
For more information:
Contact Xped Limited
T: +61-3-9642-0655
F: +61-3-9642-5177
E: info@xped.com
www.xped.com

MEDIA ENQUIRIES:
Sean Whittington
Field Public Relations
T: +61-8-8234-9555
M: +61-412-591-520
Related CompaniesXPED Ltd