Companies Donate Equipment and Satellite Bandwidth to Puerto Rico First Responders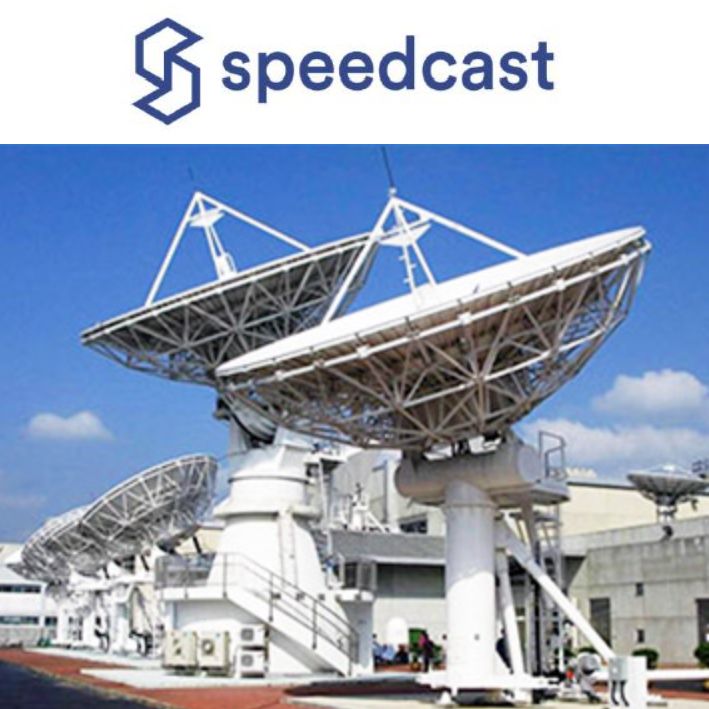 Sydney, Nov 3, 2017 AEST (ABN Newswire) - Speedcast International Limited (

ASX:SDA
) (

FRA:7SC
), the world's most trusted provider of highly reliable, fully managed, remote communication and IT solutions, today announced that it has partnered with leading government satellite communications provider UltiSat to support emergency response and disaster recovery efforts in Puerto Rico following recent hurricanes.
In times of natural disaster, satellite communications networks become the critical link to support mission critical operations when first responders and humanitarian organizations are on the ground, working to provide support to victims and businesses in need. Following the devastating hurricanes that hit Puerto Rico, Speedcast and UltiSat donated quick-deploy satellite terminals and satellite communications services to the area to aid in relief efforts.
"Part of Speedcast's social responsibility program is to be of service following these types of disasters in any way we can," said Erwan Emilian, EVP of Enterprise and Emerging Markets, Speedcast. "Our focus as an organization is on the people we serve, and improving their ability to communicate around the world. The unfortunate circumstances in Puerto Rico have left many lives in danger and families struggling, and together with UltiSat, we want to do our part to help the relief organizations provide resources and supplies to those in need by keeping them connected at the most crucial times."
"UltiSat is proud to be of service to our first responders. Providing reliable communications is essential for our customers on the front line to be successful in their critical mission to save lives," said David Bryant, vice president of Programs, UltiSat.
For more information on the companies' capabilities aiding disaster recovery efforts, please visit www.speedcast.com for support of humanitarian/ NGOs and www.ultisat.com for support of U.S. government organizations.
About UltiSat, Inc.
Headquartered in Gaithersburg, MD, USA, UltiSat provides a wide range of satellite communications products, services and infrastructure incorporating Very Small Aperture Terminal (VSAT), Comms-on-the-Move (COTM), Airborne Intelligence, Surveillance and Reconnaissance (AISR), teleport infrastructure, Network Operations Center (NOC), and mobile satellite services (MSS) in support of mission-critical applications. UltiSat delivers high-value solutions to end users in some of the most remote and harsh environments in over 130 countries on 7 continents. With customer networks that vary from a few sites to hundreds of locations, UltiSat's technical expertise and technology-agnostic approach ensures that our customers get the best-fit/best-value solutions. UltiSat customers include U.S. and foreign government agencies, government contractors, inter-governmental organizations (IGOs), non-governmental organizations (NGOs) and multinational enterprises. For more information, visit www.ultisat.com.
About Speedcast International Ltd

Speedcast International Ltd (ASX:SDA) is the world's most trusted provider of highly reliable, fully managed, end-to-end remote communication and IT solutions. The company utilizes an extensive worldwide footprint of local support, infrastructure and coverage to design, integrate, secure and optimize networks tailored to customer needs. With differentiated technology, an intense customer focus and a strong safety culture, SpeedCast serves more than 2,000 customers in over 140 countries via 39 teleports, including offshore rigs and cruise ships, 10,000+ maritime vessels and 4,500+ terrestrial sites. Speedcast supports mission-critical applications in industries such as maritime, oil and gas, enterprise, media, cruise and government. Learn more at Speedcast.
Speedcast
Toni Lee Rudnicki
Vice President, Global Marketing
Speedcast International Ltd
ToniLee.Rudnicki@Speedcast.com
+1-832-668-2634

UltiSat
Laura Moreno-Davis, MBA
Director of Marketing
UltiSat, Inc.
LMoreno-Davis@ultisat.com
(240) 813-7578
Related CompaniesSpeedcast International Ltd