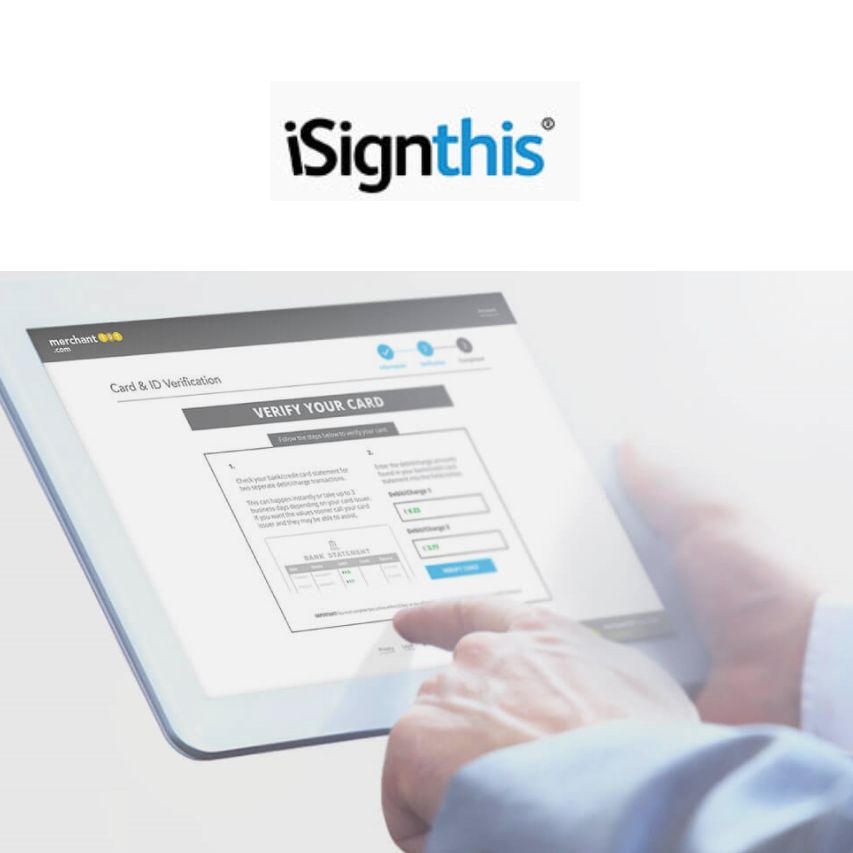 Valutrades Commences Transacting with Paydentity
Melbourne, Nov 24, 2017 AEST (ABN Newswire) - iSignthis Ltd (

ASX:ISX
) (

FRA:TA8
), the world leading RegTech for identity verification and payment services, is pleased to announce that it has completed the integration of its services with UK Financial Conduct Authority (FCA) regulated Valutrades ( www.valutrades.com ), which offers CFD's and FX trading.
Highlights:
- iSignthis completes integration and the service is now "live and transacting" processing payments to Valutrades nominated acquirers
- Paydentity(TM) enabled to verify Valutrades customers using its patented identity verification process
- Revenue from the Valutrades partnership has commenced and will contribute in the current quarterly results
Identity and Transaction processing has commenced this week and will contribute revenue in the current quarter.
iSignthis is now providing Valutrades with its full range of Paydentity services, including Digital KYC, Strong Customer Authentication, Fraud Prevention, Payment Gateway and Card Tokenisation. The Company is not as yet providing ISXPay services, including card acquiring, funds processing and settlement, but this may become part of an integrated ISX service offering once the WorldLine integration has been completed.
The Company at present does not have any information available in regards to processing volumes and revenues that may be generated. It will however continue to provide historical reporting at the end of each quarter and trading updates as appropriate, in order to give as much detail as possible to investors regarding transactional volumes through this rapid growth phase.
iSignthis Managing Director Mr. N.J. (John) Karantzis commented "We are pleased to see further contracted customers integrating to our service platform and beginning to process 'live' transactions via the Paydentity system. This demonstrates the additional adoption and increases the revenue generation across a number of accounts and business sectors. We are delighted to be working with Valutrades, and appreciate the confidence placed by Valutrades in iSignthis to deliver key backoffice compliance services."
About Valutrades
Valutrades Limited is based in London at the heart of Europe`s main financial hub. We bring years of experience from varied retail derivative and financial service based backgrounds both in Europe and Asia.
About iSignthis Ltd

Australian Securities and Frankfurt Stock Exchange listed iSignthis Ltd (ASX:ISX) (FRA:TA8) is the global RegTech leader in remote identity verification, payment authentication with deposit taking, transactional banking and payment processing capability. iSignthis provides an end-to-end on-boarding service for merchants, with a unified payment and identity service via our Paydentity(TM) and ISXPay(R) solutions.
By converging payments and identity, iSignthis delivers regulatory compliance to an enhanced customer due diligence standard, offering global reach to any of the world's 4.2Bn 'bank verified' card or account holders, that can be remotely on-boarded to meet the Customer Due Diligence requirements of AML regulated merchants in as little as 3 to 5 minutes. Paydentity(TM) has now onboarded and verified more than 1.5m persons to an AML KYC standard.
iSignthis Paydentity(TM) service is the trusted back office solution for regulated entities, allowing merchants to stay ahead of the regulatory curve, and focus on growing their core business. iSignthis' subsidiary, iSignthis eMoney Ltd, trades as ISXPay(R), and is an EEA authorised eMoney Monetary Financial Institution, offering card acquiring in the EEA, and Australia.
ISXPay(R) is a principal member of Visa Inc, Mastercard Inc, Diners, Discover, (China) Union Pay International and JCB International, an American Express aggregator, and provides merchants with access to payments via alternative methods including SEPA, Poli Payments, Sofort, Trustly, WeChat, AliPay and others.
UAB Baltic Banking Service, a wholly owned subsidiary of iSignthis Ltd, provides API based access to SEPA Core, SEPA Instant and SEPA business scheme, for neobanks, banks, credit unions and emoney institutions, and provides a bridge to the Central Bank of Lithuania's CENTROLink service.
Probanx Information Systems Ltd (Probanx(R)), a wholly owned subsidiary of iSignthis Ltd, is an international banking software company which has been serving the banking industry since the year 2000 by developing comprehensive banking software solutions to financial institutions around the globe. Probanx offers web-based banking solutions using the latest technology and international standard business rules. Our customers are located on five continents and supported from our technical centres in Europe and Australia.
iSignthis' Probanx delivers core banking software, including a fully comprehensive and versatile banking solution for retail, corporate and private banks, emoney and payment institutions, offering capabilities that up until now were affordable only by large commercial banks.
Read more about the company at our website www.isignthis.com and www.probanx.com
For investor information, please contact: investors@isignthis.com
Media: contact@isignthis.com

Investor Relations
Chris Northwood
Activ8Capital
T: +61-458-809-177
E: cnorthwood@activ8capital.com.au
Related CompaniesiSignthis Ltd