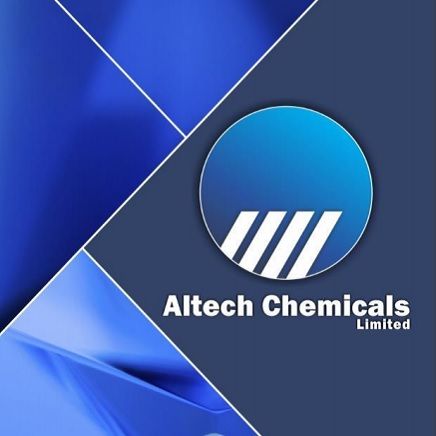 Altech - Corporate Presentation 121 Mining Investment London
Perth, Nov 28, 2017 AEST (ABN Newswire) - Altech Chemicals Ltd (

ASX:ATC
) provides Corporate Presentation at 121 Mining Investment, London.
Our Vision
- World leading producer of high purity alumina (HPA)
About Sapphire and HPA
- Sapphire as hard as diamond
- Forms in nature - temp and pressure
- Synthetic sapphire wafers
- Used in LEDs, semiconductors, watches
- Needs pure alumina (99.99%)
- 70% demand - Asia Pacific region
Latest News & Final ECA Approval
- Raised A$17 million on 26 Oct 2017
- SMS commits further US$11 million at project equity stage (price to be set then)
- All consultants report completed
- Expert opinion report completed
- IMA ECA approval meeting 14 Dec 2017
To view the full presentation, please visit:
http://abnnewswire.net/lnk/G22QQ6FX
About Altech Chemicals Ltd

Altech Chemicals Limited (ASX:ATC) (FRA:A3Y) is aiming to become one of the world's leading suppliers of 99.99% (4N) high purity alumina (HPA) (Al2O3).
HPA is a high-value, high margin and highly demanded product as it is the critical ingredient required for the production of synthetic sapphire. Synthetic sapphire is used in the manufacture of substrates for LED lights, semiconductor wafers used in the electronics industry, and scratch-resistant sapphire glass used for wristwatch faces, optical windows and smartphone components. There is no substitute for HPA in the manufacture of synthetic sapphire.
Global HPA demand is approximately 25,315tpa (2016) and demand is growing at a compound annual growth rate (CAGR) of 16.7% (2016-2024), primarily driven by the growth in worldwide adoption of LEDs. As an energy efficient, longer lasting and lower operating cost form of lighting, LED lighting is replacing the traditional incandescent bulbs.
Iggy Tan
Managing Director
Altech Chemicals Limited
Tel: +61-8-6168-1555
Email: info@altechchemicals.com

Shane Volk
Company Secretary
Altech Chemicals Limited
Tel: +61-8-6168-1555
Email: info@altechchemicals.com

Investor Relations (Europe)
Kai Hoffmann
Soar Financial Partners
Tel: +49-69-175-548320
Email: hoffmann@soarfinancial.com
Related CompaniesAltech Chemicals Ltd