Keith Johnson Moves into Chief Operating Officer Role; Erwan Emilian Joins Speedcast to Lead Enterprise & Emerging Markets Division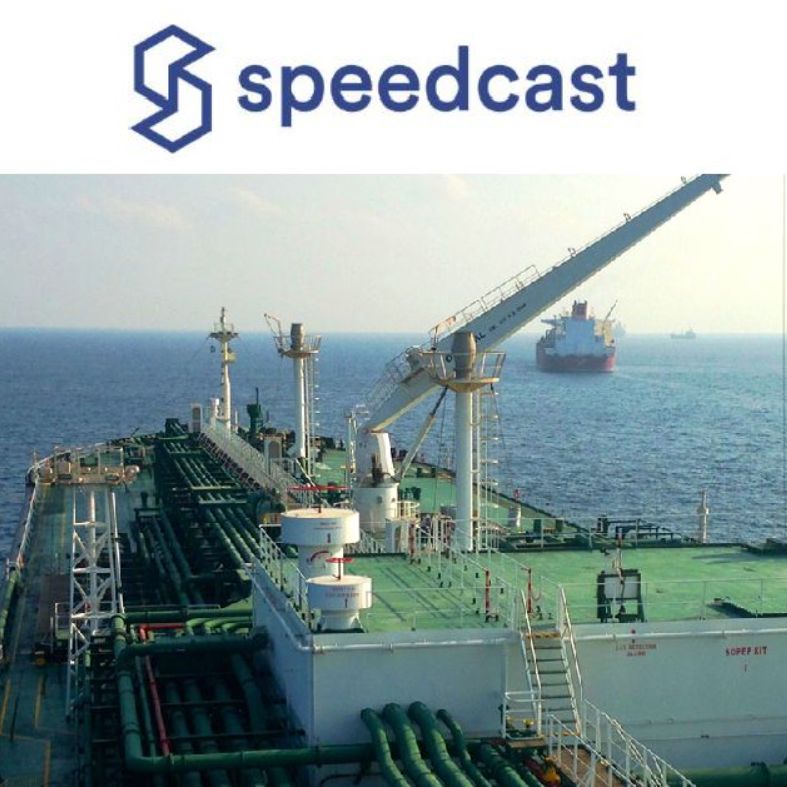 Announces Executive Management Changes
Sydney, Nov 28, 2017 AEST (ABN Newswire) - Speedcast International Limited (

ASX:SDA
), the world's most trusted provider of highly reliable, fully managed, remote communication and IT solutions, today announced two changes to its Executive Management team.
Keith Johnson, currently EVP of Speedcast's Energy Division, will take over from David Kagan as Chief Operating Officer, while also keeping his existing Energy Division responsibilities. Mr. Kagan will be leaving Speedcast in early December due to personal and family commitments, but will remain as an advisor to the CEO on a limited time basis.
Mr. Johnson joined Speedcast in 2014 after spending over 20 years at Harris CapRock Communications, where he held numerous senior operational roles, including heading global operations, and business unit leadership roles. As part of the transition, the Information Technology, Digitalization, Supply Chain, QHSE and Facilities functions formerly under the COO will move under a newly created CIO role, which is under recruitment. The changes are effective as of December 1st.
"Keith brings decades of operational experience to the COO role, which will enable him to build upon the solid operational foundations that David has built during the integration of Harris CapRock. I am delighted that Keith has accepted to take on more responsibilities following the great job he has done building our Energy business to where it is now, as the clear market leader, which included playing a key role in the integration of Harris CapRock alongside David. I thank David for his contribution since March of this year and I look forward to his continued input as an advisor. I wish him all the best in his future endeavors," said Pierre-Jean Beylier, Speedcast CEO.
Erwan Emilian has joined Speedcast to lead the Enterprise & Emerging Markets division. Mr. Emilian comes to Speedcast from IEC Telecom Group, where he served for 10 years as CEO. Prior to this, Mr. Emilian held executive positions at several high-tech startups and Fortune 500 companies. He replaces Andrew Burdall who has left the company to pursue another opportunity.
"I have known Erwan for many years and he will be a great asset to the Speedcast management team. I also want to thank Andrew for his contributions and wish him success in his next role," said Pierre-Jean Beylier, Speedcast CEO.
About Speedcast International Ltd

Speedcast International Ltd (ASX:SDA) is the largest provider of remote communications and IT services in the world. Speedcast's fully managed service is delivered via a leading global, multi-access-technology, multi-band and multi-orbit network of 70+ satellites and an interconnecting global terrestrial network, bolstered by extensive on the ground local support from 40+ countries. This global "network of networks" allows customers to fully rely on the most robust, integrated infrastructure available in the market for their mission critical applications. Speedcast is uniquely positioned as a strategic business partner, tailoring communications, IT and digital solutions to meet unique customer needs and enable business transformation. Speedcast extends its managed services through differentiated technology offerings including cyber-security, crew welfare, content solutions, data & voice applications and network systems integration services. With a passionate customer focus and a strong safety culture, Speedcast serves more than 2,500 customers in over 140 countries in sectors such as Maritime, Energy, Mining, Enterprise, Media, Cruise, NGOs and Government. Learn more at Speedcast.
Media Contact Information:
Toni Lee Rudnicki
Vice President, Global Marketing
Speedcast International Ltd
T: +1-832-668-2634
E: tonilee.rudnicki@speedcast.com
Related CompaniesSpeedcast International Ltd