January 2018 Investor Update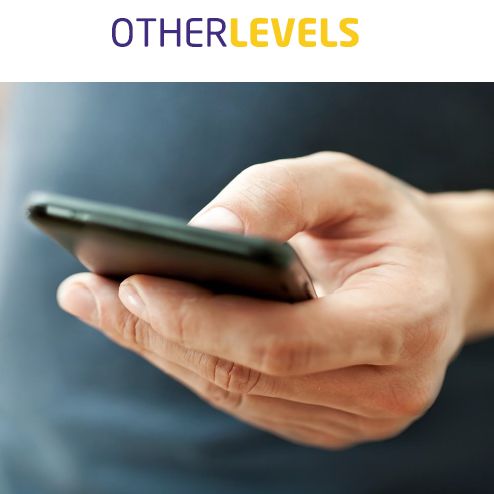 Investor Presentation
Brisbane, Jan 23, 2018 AEST (ABN Newswire) - Otherlevels Holdings Ltd (

ASX:OLV
) provides the Company's latest Investor Presentation.
Execution In H1 FY18
Positive Operating Cash Flow
- Record cash receipts
- Positive operating cash flow in Q2 FY18
- Maintained focus on operating expenses
Customer Growth and Retention
- First month of regular operations exceeding A$500k revenue
- New customer adds and existing customer expansion
- Increased Services, including Managed Services
Platform Investment
- Enhanced Intelligent Messaging as central to the OtherLevels platform
- Expanded real-time messaging capabilities, adding In-Play for wagering sector
- Released upgraded Salesforce integration
OtherLevels provides a leading enterprise marketing automation platform and is focused on the continued shift in enterprise marketing spend to digital channels and the growth of mobile devices.
Strong Progress to Positive Operating Cash Flow
- Progress towards continuing operational positive cashflow
o Q2 FY18 is the first quarter of positive operational cashflow
o Result of sales growth and focus on operational cost control
- Record cash receipts and strong cost focus in H1 FY18
o Exceeded A$2m in cash receipts for a quarter for the first time
o 66% increase in H1 cash receipts (excluding R+D) of A$2.7m compared with A$1.6m in H1 FY17
o 22% reduction in cash expenses from A$5.2m in H1 FY17 to A$4.1m
o 77% improvement in net operating cash flow from (A$2.75m) in H1 FY17 to (A$0.6m)
o A$761K cash at end H1 FY18
To view the full presentation, please visit:
http://abnnewswire.net/lnk/AYT91759
About Otherlevels Holdings Ltd

OtherLevels Holdings Ltd (ASX:OLV) (FRA:7OL) is a leading second-generation digital marketing platform operating in Europe, the US and Australia.
The OtherLevels platform enables clients to acquire sooner, engage smarter and retain longer and supports desktop, mobile web and apps. OtherLevels leading clients include Camelot (UK), Tatts, Coles, Flight Centre, IHG, LadbrokesCoral, Betfred, Doubledown and Playstudios.
For more information, please visit http://otherlevels.com.
For media enquiries please contact media@otherlevels.com.
Otherlevels Holdings Ltd
T: +1-415-697-2130
WWW: www.otherlevels.com

Related CompaniesOtherlevels Holdings Ltd