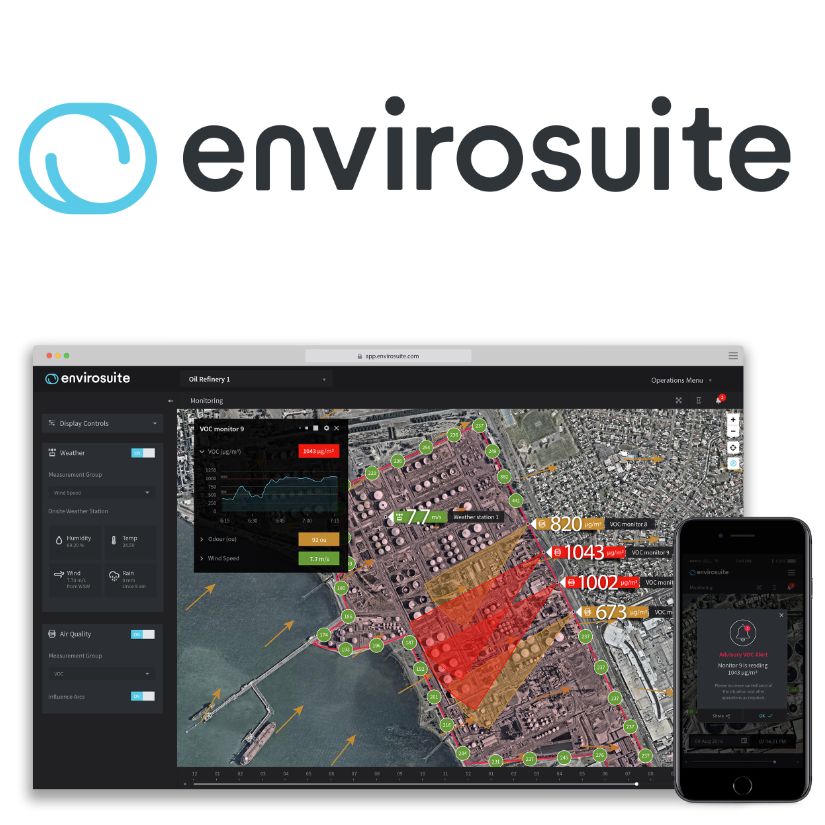 Quarterly Update
Sydney, Jan 31, 2018 AEST (ABN Newswire) - EnviroSuite Limited (

ASX:EVS
) provides the Company's second quarter update FY18 for the period ending 31 December, 2017.
Quarter highlights
- New sales in Australia, Europe and USA
- Significant growth in near-term pipeline
- Increase in sales team in Nov-Dec 2017
- Acquisition of Odotech Inc and its subsidiary in Chile
- Implementation of strategic marketing system
CEO Overview
My first six months back in the CEO role have been fast moving as we position the company as a global technology business. In the first few months of this financial year we reviewed our strategy following the successful completion of the sale of the group's foundational consulting business. This review included a formal strategic sales and marketing overhaul, review of the management structure and the identification of key global sales priorities.
The key actions arising from the review were:
- Rapidly expand our direct sales force in North America and Europe
We still believe that in the medium-long term the growth through partners will be critical to our business, however we are determined to refine our marketing and partner support before further growing our existing network of leading industry partners.
- Repackage our offering to make it more targeted around market sector
We now emphasise market solutions rather than technical capabilities in the module basis approach we have taken to market in the past. We are successfully moving from a technical sale targeting environmental teams, to a commercial sale aimed at the operations teams within our target markets.
- Implement a new strategic marketing system to align our messaging and allow for greater automation of the lead generation processes
In September and October, we set about implementing these actions which were completed by the end of the December quarter. We had 3 sales people in October 2017 and by the end of December 2017 we had appointed a further six highly experienced and qualified sales people to join the organisation across Europe, UK and USA. As well as this a highly experienced Channels Manager has been hired in Australia to further expedite the partner program. We have repackaged our offering into seven distinct offerings targeting the main sectors of Mining, Waste Water, Regulatory, Ports, and Oil and Gas. We have also started implementing a new marketing system to direct leads into our CRM.
Complementing this effort, a fortuitous opportunity arose to cheaply acquire a competitor in the odour management space. Odotech Inc has been known to us for some time as a well-established supplier to the waste water industry. This acquisition has enabled us to expand our global foot print and hire key specialists in the waste water field. Odotech Inc has over 80 clients worldwide as well as existing contracts, intellectual property and other assets. During 2018 we will be working to migrate all clients to the Envirosuite platform.
We now have a team of 65 people across 7 countries, with offices in Brisbane, Madrid, San Francisco, Montreal and Santiago (Chile). Our sales team has increased from 3 to 13 during November and December and with this additional capacity comes increased opportunity. This has also increased the cost base however we are funded well into the 2019 financial year and we have made these moves to optimise our positioning to achieve accelerated growth.
Although we have added new clients during the quarter, the landed sales for the six months to 31 December 2017 have not been as high as hoped. This reflects the transition to a new CEO, corporate transformation (selling Pacific Environment Consulting and acquisition of Odotech) and the inevitable lag in the sales cycle for the newly recruited team. However, particularly with the new sales team, an unprecedented pipeline and new Odotech clients, we expect to see the number of licence wins increase significantly from hereon.
The near-term pipeline includes opportunities from both the established Envirosuite and the "new" Odotech businesses including:
- Thames Water, UK (third site)
- Middle East Government Waste Water
- Regulatory Management District - USA
- Multiple Municipal Authorities - Canada and USA
- Mining - South America
- Wastewater - New Zealand
- Ports - Australia
Our focus remains on winning corporation-wide multi-site licences once a significant number of sites have been converted with any one company or authority. Traditionally, we have offered the Envirosuite platform on a site basis, and multi-site licences offer the prospect of subscriptions in the hundreds of thousand dollars. For all clients, we continue to sell the Envirosuite platform on a recurring SaaS licence basis.
As indicated previously we are targeting a minimum of 100% growth in annuity revenues year on year for the 2018 and 2019 financial years.
To view the full release, please visit:
http://abnnewswire.net/lnk/OU82H1F5
About EnviroSuite Limited

EnviroSuite Limited (ASX:EVS) (FRA:57P) is an environmental management technology company that has developed a leading Software-as-Service platform which translates data into action in real-time.
Using proprietary algorithms built on more than 30 years of environmental consulting experience, Envirosuite's platform provides a range of environmental monitoring, management and investigative capabilities.
Envirosuite's platform is used worldwide by a range of clients in the mining, oil refining, transportation and water management industries and by governments looking to regulate industry in accordance with community well-being.
To learn more, please visit: http://www.envirosuite.com
EnviroSuite Limited
T: +61-7-3004-6400
E: investor@envirosuite.com
WWW: www.envirosuite.com
Related CompaniesEnviroSuite Limited