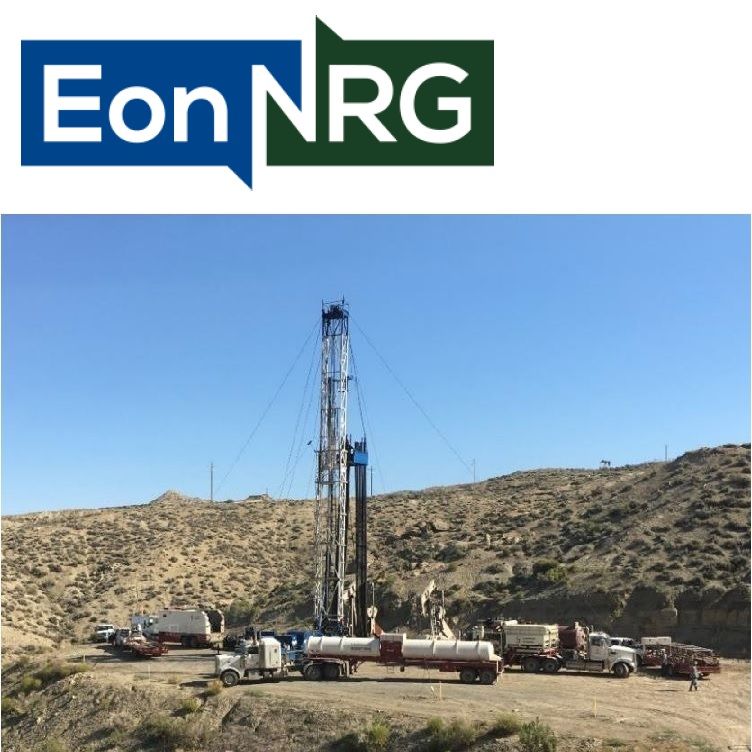 Quarterly Activities Report
Perth, Jan 31, 2018 AEST (ABN Newswire) - Incremental Oil And Gas Limited (

ASX:IOG
) (

OTCMKTS:ICRMF
) provides the Company's Quarterly Activities Report for the period ended 31 December, 2017.
1 HIGHLIGHTS
- Gross production for the quarter averaged 551 BOEPD - increase of 5% from Q3-17
- Purchase of the Borie Oilfield in December 2017
2 PRODUCTION
Gross production across all fields in Q4-17 was 50,716 BOE, an average of 551 BOEPD, an increase of 27 Boepd over the previous quarter.
Gross production for the last two quarters (Q4 and Q3-2017) and corresponding prior year quarter (Q4-2016) are shown in Table 1 (see link below).
The California fields (Sheep Springs and Round Mountain) continued with stable production during the third quarter.
3 SALES REVENUE
Table 2 (see link below) shows Net volumes of oil, gas and NGL's sold and Net sales revenue for the last two quarters (Q4 and Q3-2017) as well as the corresponding prior year quarter (Q4-2016).
4 BORIE OILFIELD ACQUISITION, DJ BASIN, WYOMING
The acquisition of the Borie Oilfield located in The DJ Basin, Wyoming was completed in December 2017. The effective date of this acquisition was October 1 and the Company took over operations in December after the purchase was finalised.
The field was discovered in the 1950's and has produced ~5.5 million barrels of oil from the Muddy/J-Sand formations which are at a depth of ~7,500'. The field covers leases with a net area of 2,850 acres, all held by production. There are 11 producing wells in the field. The criteria for selection of this field were as follows (see link below).
The Borie Field provides immediate profitable cash flow while also presenting future development opportunities for successful new oil wells.
The Borie Field lies within the DJ Basin which is one of the most prolific oil and gas producing regions in North America.
5 CORPORATE
The Company successfully completed a rights issue in November 2017 which raised A$2 million. Funds were used to purchase the Borie Field and pay for associated statutory environmental bonds.
In November, the company announced that it will be changing its name to Eon NRG Limited subject to shareholder approval at an EGM to be held on 6th February. The new ASX ticker code for Eon NRG will be "E2E". The name change reflects a change in strategy from acquiring producing assets with recompletion and workover development opportunities to a more aggressive value accretion strategy through drilling.
6 CASH, AND BANK DEBT (Unaudited)
At the end of the quarter, the consolidated cash and bank debt position of the Company were as follows:
Cash (US$) - $1,257,400 (Q3-2017 - $1,248,900)
(Q4-16 cash balance includes funds held on deposit as security for performance bonds - $672,700)
To view tables and figures, please visit:
http://abnnewswire.net/lnk/F63Y7960
About EON NRG Ltd

EON NRG Ltd (ASX:E2E) is a USA onshore focused energy company. The Company is targeting high impact energy exploration projects in oil, gas, and or battery minerals, supported by its 100% owned and operated long life oil and gas production assets and associated cashflow.
Australia -
Simon Adams, CFO & Company Secretary
Email: sadams@i-og.net
Phone: +61-8-6144-0590
Mobile: +61-439-845-435
Web site: www.eonnrg.com

USA -
John Whisler, Managing Director
Email: jwhisler@i-og.net
Phone: +1-720-763-3183

Twitter: @EonNRG
Related CompaniesEON NRG Ltd