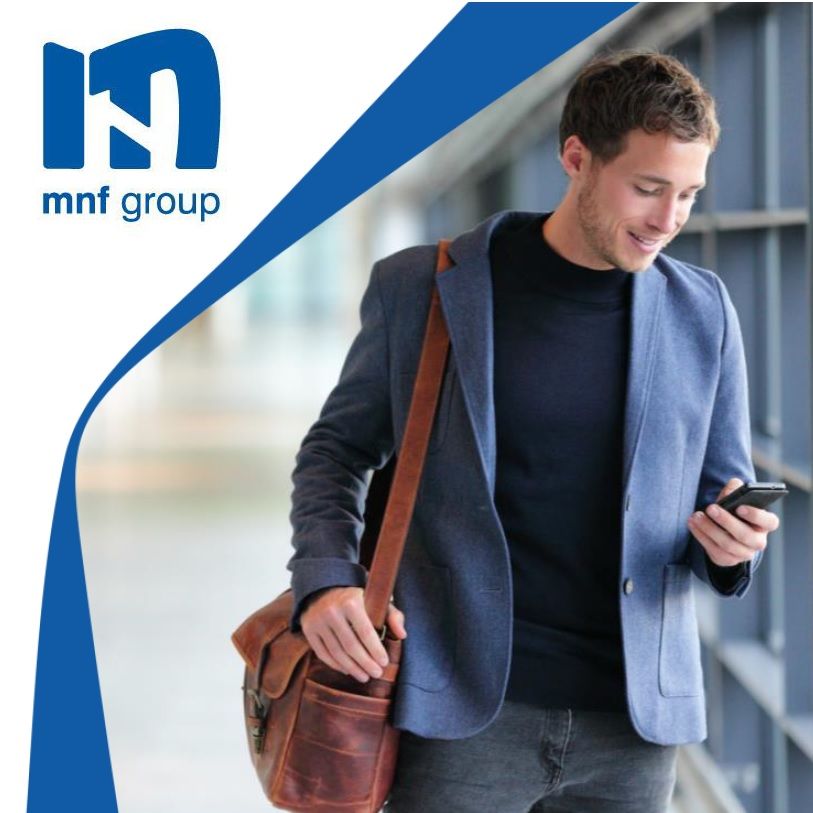 Half Year Investor Presentation
Sydney, Feb 13, 2018 AEST (ABN Newswire) - MNF Group Ltd (

ASX:MNF
) provides the Company's half year results and business update.
REVENUE $116.7 million
- FY18 H1 Revenue increased 28% on the prior corresponding period (PCP) to $116.7m.
MARGIN $34.1 million
- FY18 H1 Margin increased 27% on thePCP to $34.1m. All segments made positive contributions to the result with solid organic growth across the business.
EBITDA $11.9 million
- FY18 H1 EBITDA increased 19% on the PCP to $11.9m. The result is in line with expectation and is due to strong organic growth and the contribution from CCI acquisition.
NPAT $6.1 million
- FY18 H1 NPAT increased 25% on the PCP to $6.1m.
EPS 8.30c
- FY18 H1 EPS increased 16% on the PCP to 8.30 cents.
DIVIDEND 4.30c
- A fully franked interim dividend of 4.30 cents per share was declared for H1. This is a 15% increase on the PCP and represents 52% of EPS, consistent with the historical trend.
PER SEGMENT GROSS MARGIN ($M)
- Overall Gross Margin is up 27% due to strong organic growth and contribution of the CCI acquisition. Underlying organic growth of 15% on PCP. Gross Margin is inline with budget expectation.
PER SEGMENT REVENUE ($M)
- Overall Revenue is up 28% and is inline with budget expectation.
DOMESTIC RETAIL GM
- Segment margin grew 39%. Organic growth in Small Business margin was offset by decline in legacy Residential gross margin. CCI contribution is as expected.
DOMESTIC WHOLESALE GM
- Segment margin performing strongly with 17% organic growth on PCP, with a strong H2 expected due to strong growth in hosted mobile services.
GLOBAL WHOLESALE GM
- Segment margin performing well with 27% organic growth on PCP. Shifts in revenue types are assisting growth, combined with stability in legacy business.
To view the full presentation, please visit:
http://abnnewswire.net/lnk/1QJ2Y714
About MNF Group Ltd

MNF Group Limited (ASX:MNF) is an integrated telecommunications software and network provider, specialising in Internet communications. MNF Group was founded in 2004 and listed on the ASX in 2006. The company has 73.4 million shares on issue and has operated profitably since 2009 paying dividends to its shareholders every six months since September 2010.
The Group operates a global Smart Network carrying over 6 billion voice minutes per annum, with Points of Presence (POPs) in Los Angeles, New York, Hong Kong, Singapore, London, Frankfurt, Sydney and Auckland. Domestically, the Group operates the largest, fully interconnected IP Voice network in Australia.
MNF Group has a reputation for quality, value and innovation, being the recipient of numerous awards including the ACOMMS award for innovation (2017, 2016), Edison Award (2017), the Australian Growth Company Awards (2016), the iAwards for Innovation (2016), Forbes Asia's 200 Best Under a Billion (2014 & 2015), Deloitte Technology Fast 50 (2008, 2009, 2010, 2012, 2013, 2014) and CeBIT Outstanding Project Award (2013), and many more.
MNF Group companies includes retail brands: MyNetFone, Connexus, CallStream, PennyTel and The Buzz; conferencing brands Ozlink, Eureka, Express Virtual Meetings and wholesale brands TNZI, Symbio Networks and iBoss.
For further information about MNF Group Limited please visit: http://mnfgroup.limited/
Rene Sugo, CEO
E: rene.sugo@mnfgroup.limited
T: +61-2-9994-8590
WWW: www.mnfgroup.limited
Related CompaniesMNF Group Ltd