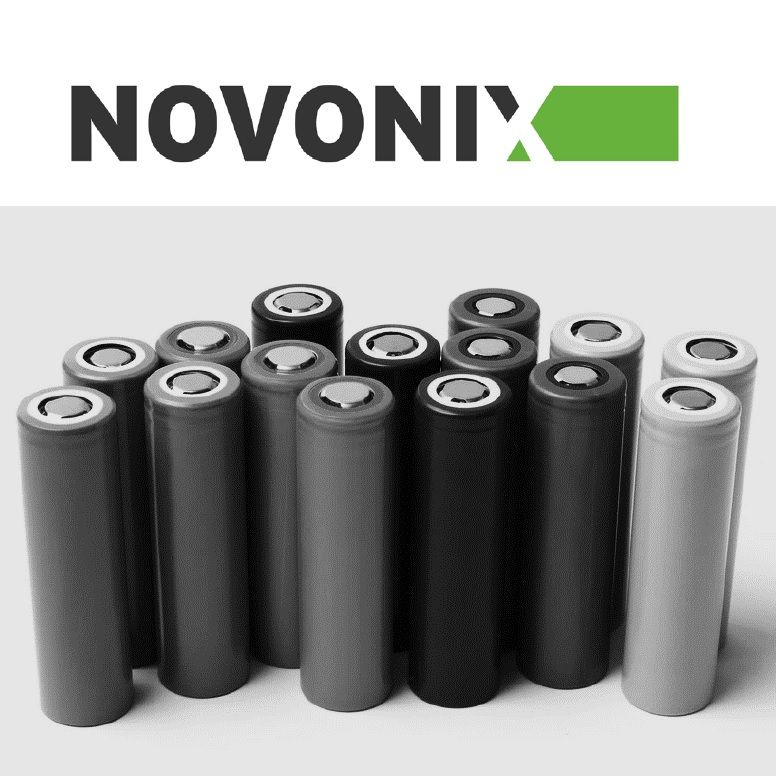 Interim Report
Brisbane, Feb 23, 2018 AEST (ABN Newswire) - Your directors present their report on NOVONIX Limited (

ASX:NVX
) (referred to hereafter as the 'consolidated entity') for the half-year ended 31 December 2017.
HALF-YEAR HIGHLIGHTS
- PUREgraphite anode material manufacturing pilot plant installed in Tennessee, USA
- Growing sales of high-precision battery testing equipment since acquisition in 2017
- C$500,000 funding received from Government of Canada to grow the BTS business
- Strengthening of the NVX Board with Admiral Robert Natter and Andrew Liveris, AO
- A$5m in placements undertaken, including A$1m from Mr Liveris and Admiral Natter
- 100% early conversion of A$16.1m convertible notes by investors
- Strong growth and outlook for the global Lithium Ion Battery market
- Executing on the strategy of the delivering world's highest-precision battery testing equipment and new high-performance battery materials
OVERVIEW
The first half of FY2018 saw NOVONIX Limited ('NOVONIX' or 'the Company') make strong progress in executing its downstream integration strategy into the lithium-ion battery (LIB) market via the establishment of the PUREgraphite joint venture in the USA to manufacture high-performance anode materials, along with the acquisition and integration of the NOVONIX Battery Testing Services business (BTS), headquartered in Canada.
The Company strengthened its financial position with the 100% early conversion of A$16.1m convertible loan notes and the raising of an additional A$5m in equity to fund operations of the new joint venture, and to fund further expansion plans for the BTS business.
The Company strengthened its Board with the appointment of Admiral Robert Natter and agreement to appoint Andrew Liveris later this year, with them collectively investing A$1m as part of the $5m in equity raisings during the period.
The PUREgraphite joint venture in Tennessee, which commenced in April 2017, has made significant progress in its first nine months, fine tuning product designs, production methods and its supply chain, while establishing a pilot manufacturing facility to demonstrate capability and to produce samples for customer qualification programs. The PUREgraphite joint venture is on track to make our anode material product commercially available from July 2018 with a minimum 1,000 tpa production capability expected and higher production capabilities planned for implementation.
NOVONIX currently has a 50% interest in the PUREgraphite joint venture and holds an option to increase this interest to 75%. PUREgraphite has a team of twelve people now actively working within the PUREgraphite business based in Chattanooga Tennessee. The team includes our CEO, Dr Edward Buiel, five engineers, five technicians, and part-time support staff.
The NOVONIX Battery Testing Services business, acquired in June, has exceeded our expectations over the first seven months of ownership, with strong growth in sales achieved, and expansion and diversification of the business underway.
The Company also advanced the Mining Lease and Environmental Authority applications for the Mount Dromedary Graphite Project in North Queensland, Australia and we expect to have these granted in 2018.
Overall the first half of FY2018 has seen the company perform to expectation and in line with plans and we are well-positioned to introduce our new PUREgraphite anode material to the market and to grow sales for our BTS business in the second half of FY2018.
To view the full report, please visit:
http://abnnewswire.net/lnk/8RVW2184
To view Half Year Update Presentation, please visit:
http://abnnewswire.net/lnk/A7X1UKNS
About NOVONIX Ltd

NOVONIX Ltd (ASX:NVX) (FRA:GC3) is an integrated developer and supplier of high performance materials, equipment and services for the global lithium-ion battery industry with operations in the USA and Canada and sales in 14 countries.
NOVONIX is majority-owner of the PUREgraphite battery anode material Joint Venture, headquartered in Chattanooga, Tennessee, USA.
NOVONIX's mission is to accelerate the adoption of batteries for a cleaner energy future.

CORPORATE
Brisbane, Queensland, AUSTRALIA
Contact: Philip St Baker
Email: phil@novonixgroup.com
Telephone: +61-438-173-330

BTS FACILITY
Bedford, Nova Scotia, CANADA
Contact: Dr Chris Burns
Email: chris@novonixgroup.com
Telephone: +1-902-449-9121

PUREgraphite FACILITY
Chattanooga, Tennessee, USA
Contact: Nick Liveris
Email: nick@novonixgroup.com
Telephone: +1-989-859-3213
Related CompaniesNOVONIX Ltd