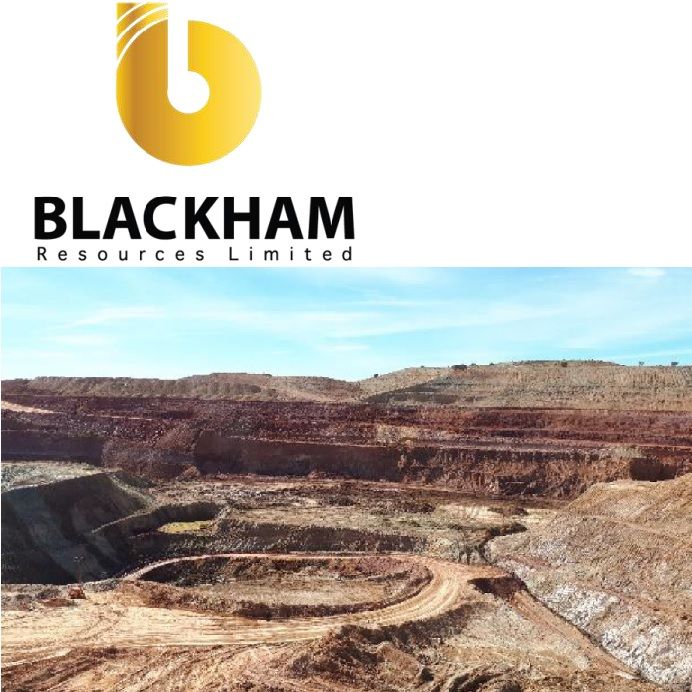 Golden Age Underground Mine Plan Growing
Perth, Mar 19, 2018 AEST (ABN Newswire) - Blackham Resources Limited (

ASX:BLK
) (

OTCMKTS:BKHRF
) ("Blackham" or "the Company") is pleased to confirm the Golden Age Underground mine plan continues to grow with it being extended for a further 6 months to Dec'18.
Highlights
- Golden Age underground mine has generated strong cash flows since Jul'17
- Blackham successfully transitioned to owner mining in Oct'17
- Mining studies have extended the Golden Age Underground mine plan from Jun'18 to Dec'18
- Underground drilling to commence this week on priority targets with excellent potential for further mineralisation
- Drilling aimed at increasing mine life and mining rate to maintain a 6 to 12-month underground mine plan
- Blackham has also commenced a drill programme targeting extension of open pit oxide mineralisation at both the Matilda and Wiluna Mines
After successfully moving to an owner operator miner in the Golden Age Underground in Oct'17, reducing mining costs and risk, Blackham commenced evaluation of the economics of the remaining Golden Age Underground resource of 0.9Mt @ 4.5g/t for 129koz Au. These mining studies have now added another 24.6kt @ 6g/t for 4,700oz of production targeted between July to December 2018. This additional targeted production is incremental to the previously disclosed underground mine plan which finished in Jun'18. Production is now expected to continue to produce ~ 2,500oz per quarter through to at least Dec'18.
The Golden Age Underground deposit is a high grade and free milling gold rich quartz vein. Historically, the Golden Age Underground has produced 160,000oz @ 9g/t Au. Since recommissioning this mine, Blackham has produced 19,500oz @ 4.7g/t Au. After moving to predominately airleg mining in Oct'17, Blackham has successfully increased the average mined grade to 8.1g/t Au.
The previous exploration drilling programme at Golden Age Underground was completed in June 2017. Over the last 8 months, Blackham's geology team has identified several priority targets. Underground drilling will commence this week aimed at further extending the mine plan and potentially allowing an increased mining rate.
Blackham's Managing Director, Mr Bryan Dixon, said:
"Blackham has successfully added another six months to the Golden Age Underground mine plan and is aiming to maintain a 6 to 12 month rolling mine plan going forward. This week drilling with commence down dip and down plunge from where we are currently mining strong grades at Golden Age."
Background and Programme Details
The Golden Age Underground mine is accessed by the Bulletin portal which is just 2.5km from the 1.8Mtpa Wiluna gold plant. The Golden Age workings commenced in the 1800's and approximately 180,000oz @ 9g/t gold have been produced to date. The discontinuous nature of the quartz in places led to previous miners not accessing gold mineralisation in some areas already mined. Recent mining of these remnant areas armed with a greater understanding of the style of mineralisation has produced much of the gold from the underground mining for Blackham in the past year. With the orebody now better understood and the mineralisation open both down dip and down plunge, mining will increasingly focus on the extensions expected from the planned drilling.
Extensive data collation (including additional structural mapping) and a review of the stratigraphic sequence, deformation and mineralising events has been completed for the Golden Age Mine area. Three priority areas were identified for immediate drill testing and further targets are planned for testing in future aimed at maintaining a minimum 6-12 month mine life. Approximately 2,500m of diamond drilling will be completed from existing development at the nearby underground Bulletin workings.
The mineralisation is comprised of gold rich quartz lenses, commencing approximately 300m below surface, contained in a shear zone dipping variably at 35-60 degrees. There is virtually no drilling deeper than the current base of working. Most of the planned drilling is aimed at defining extensions to the zone of mineralisation now being mined - named the Champagne Lens.
The three initial priority targets are:
1. Champagne Lens down plunge - SW lateral extension testing a 60-70m plunging extension (see Figures 2 and 3 in link below). Several stages of drilling are planned to progressively define increased resources down plunge from current stoping on the 882 level and development on the 858 Level.
2. Champagne Lens down dip (see Figure 3 in link below). The initial programme will test the mineralisation approximately 160m further down dip from the current mining area. Additional drilling density will be required progressively to increase resource/reserve base.
3. Golden Age Offset Target - NW extension - The Golden Age Underground mineralisation is truncated by the latter stage Bulletin shear zone. Analysis and limited drilling suggests the Golden Age mineralisation could be offset to the north by this major shear zone. Owing to the depth of high grade mineralisation (~300m), surface testing is not practical to locate additional mineralisation and only limited underground drilling to the north side of the Bulletin Fault has targeted the offset location. Two holes are planned from the Bulletin workings to further test for this possible offset to the north (see Figures 1 and 3 in link below).
To view tables and figures, please visit:
http://abnnewswire.net/lnk/9J394IVZ
About Blackham Resources Ltd

Blackham Resources Limited (ASX:BLK) (OTCMKTS:BKHRF) Wiluna-Matilda Gold Operation is located in Australia's largest gold belt which stretches from Norseman through Kalgoorlie to Wiluna. The Operation now includes resources of 96Mt @ 2.2g/t for 6.7Moz Au all within 20kms of the central processing facility. Blackham has consolidated the entire Wiluna Goldfield within a +1,440km2 tenure package which has historically produced in excess of 4.4 million ounces over a 120-year mining history.
Milan Jerkovic
Executive Chairman
T: +61-8-9322-6418

Bryan Dixon
Managing Director
T: +61-8-9322-6418

Jim Malone
Investor Relations
T: +61-419-537-714

John Gardner
Media Relations
Citadel Magnus
T: +61-8-6160-4900
Related CompaniesBlackham Resources Ltd