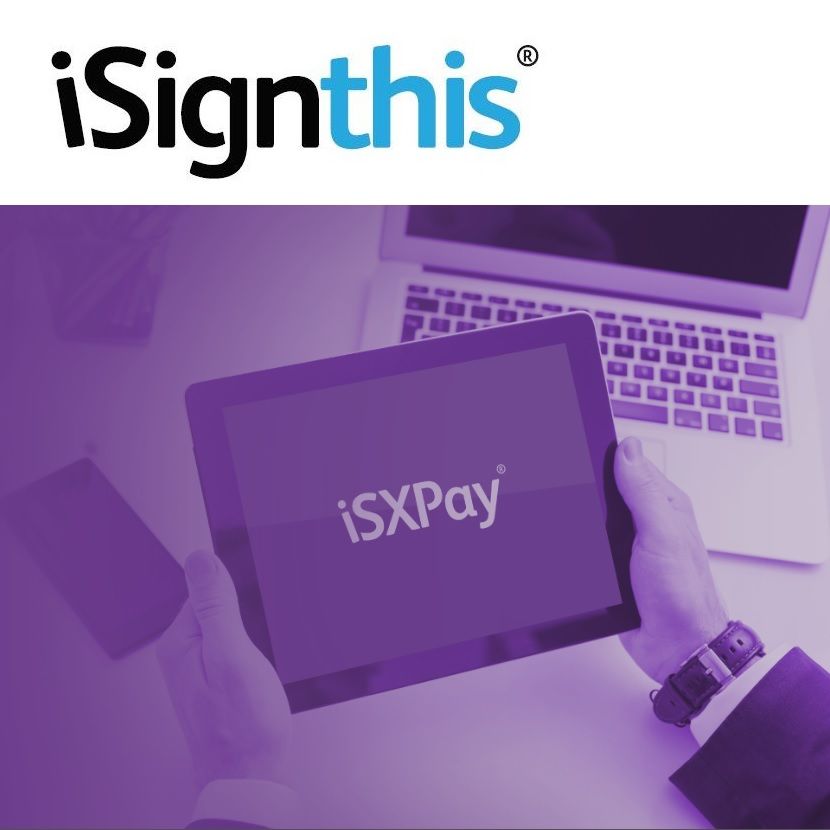 AMEX and ISXPay Execute Aggregator Agreement
Melbourne, Mar 28, 2018 AEST (ABN Newswire) - Australian Securities Exchange and Frankfurt Stock Exchange cross list iSignthis Ltd (

ASX:ISX
) (

FRA:TA8
), the world leading RegTech for identity verification and payment services, is pleased to announce that it's Australian subsidiary, iSignthis eMoney (AU) Pty Ltd, has executed a payment aggregation agreement with American Express Australia ("AMEX").
Highlights
- iSignthis eMoney (AU) Pty Ltd, a subsidiary of the leading RegTech payment and identity verification provider iSignthis Ltd, is now an aggregator for American Express., one of the major card schemes.
- Aggregator services compliment Paydentity RegTech offerings
The AMEX service will compliment ISXPay(R) offerings to merchants in Australia, and will allow ISXPay to onboard merchants directly.
Under the agreement. the Company will purchase AMEX processing at a pre-agreed wholesale Merchant Services Fee (MSF) rate, and then is able to on-sell to merchants under its usual Merchant Services Fee (MSF) plus flat fee structure.
The Agreement contains provisions for AMEX direct MSF management of larger or preexisting merchants enabled via the ISXPay(R) network.
Card Scheme & Payment Service Update
ISXPay(R) is a Principal Member of three card schemes, including Mastercard Worldwide, JCB International and Visa Inc, and is able to offer card acquiring, processing and settlement services across the European Economic Area and Australia. The addition of AMEX Is highly complimentary to our core payment services.
The ISXPay(R) service offering is further complimented by Trustly, Sofort and Polipayments, all of which are available as a pure payment service, or in conjunction with out Paydentity(TM) Customer Due Diligence / eKYC platform.
Integration will commence on AMEX immediately, with approximately a 3-4 month integration and certification window before it can be made live to merchants.
In the meantime until full integration is completed, ISXPay(R) is able to process AMEX transactions for a flat fee, but does not receive any MSF contribution.
ABOUT AMERICAN EXPRESS (

NYSE:AXP
)
AMERICAN EXPRESS, IS:
- the world's largest card issuer by purchase volume
- processes millions of transactions daily as the premium network for high-spending cardmembers
- helps small business owners succeed by delivering purchasing power, flexibility and financial control
- provides commercial payment tools and expertise that help companies control their spending and save billions of dollars
- offers marketing and information management insights that help merchants build their businesses
- the customer loyalty experts with industry-leading rewards programs and platforms
- the operator of one of the world's largest travel networks
- recognized as the most innovative company in its industries
- dedicated to serving its customers, 24/7, around the world
http://about.americanexpress.com/oc/whoweare
/
http://ir.americanexpress.com/?inav=about_investor_relations
About iSignthis Ltd

Australian Securities and Frankfurt Stock Exchange listed iSignthis Ltd (ASX:ISX) (FRA:TA8) is the global RegTech leader in remote identity verification, payment authentication with deposit taking, transactional banking and payment processing capability. iSignthis provides an end-to-end on-boarding service for merchants, with a unified payment and identity service via our Paydentity(TM) and ISXPay(R) solutions.
By converging payments and identity, iSignthis delivers regulatory compliance to an enhanced customer due diligence standard, offering global reach to any of the world's 4.2Bn 'bank verified' card or account holders, that can be remotely on-boarded to meet the Customer Due Diligence requirements of AML regulated merchants in as little as 3 to 5 minutes. Paydentity(TM) has now onboarded and verified more than 1.5m persons to an AML KYC standard.
iSignthis Paydentity(TM) service is the trusted back office solution for regulated entities, allowing merchants to stay ahead of the regulatory curve, and focus on growing their core business. iSignthis' subsidiary, iSignthis eMoney Ltd, trades as ISXPay(R), and is an EEA authorised eMoney Monetary Financial Institution, offering card acquiring in the EEA, and Australia.
ISXPay(R) is a principal member of Visa Inc, Mastercard Inc, Diners, Discover, (China) Union Pay International and JCB International, an American Express aggregator, and provides merchants with access to payments via alternative methods including SEPA, Poli Payments, Sofort, Trustly, WeChat, AliPay and others.
UAB Baltic Banking Service, a wholly owned subsidiary of iSignthis Ltd, provides API based access to SEPA Core, SEPA Instant and SEPA business scheme, for neobanks, banks, credit unions and emoney institutions, and provides a bridge to the Central Bank of Lithuania's CENTROLink service.
Probanx Information Systems Ltd (Probanx(R)), a wholly owned subsidiary of iSignthis Ltd, is an international banking software company which has been serving the banking industry since the year 2000 by developing comprehensive banking software solutions to financial institutions around the globe. Probanx offers web-based banking solutions using the latest technology and international standard business rules. Our customers are located on five continents and supported from our technical centres in Europe and Australia.
iSignthis' Probanx delivers core banking software, including a fully comprehensive and versatile banking solution for retail, corporate and private banks, emoney and payment institutions, offering capabilities that up until now were affordable only by large commercial banks.
Read more about the company at our website www.isignthis.com and www.probanx.com
For investor information, please contact: investors@isignthis.com
Media: contact@isignthis.com

Investor Relations
Chris Northwood
Activ8Capital
T: +61-458-809-177
E: cnorthwood@activ8capital.com or investors@isignthis.com
Related CompaniesiSignthis Ltd



American Express Company