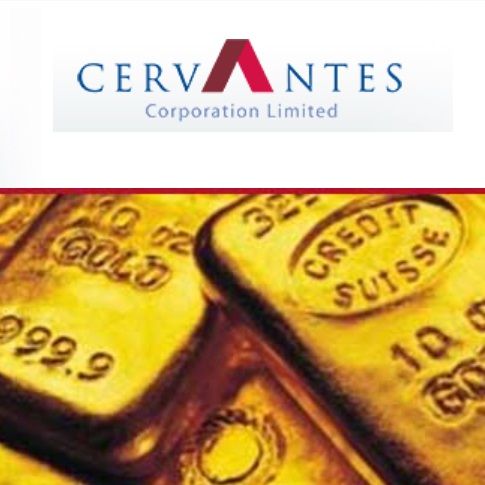 Notice of General Meeting and Chairman's Letter
Perth, May 17, 2018 AEST (ABN Newswire) - The Board of Cervantes Corporation Limited (

ASX:CVS
) has great pleasure in advising that the Company raised $281,397 from a placement in April 2018 as previously announced to the market, allowing the Company to pursue its current exploration programs and other activities.
CHAIRMAN'S LETTER
Cervantes as a result has applied for three new Prospecting licences on the western side of the main Primrose Project area, and acquired two new prospecting licences on the eastern side of the project area around the Pansy Pit, to expand its footprint in the area for Gold and base metals. Cervantes is now entitled to the base metal rights on a considerable number of its permits and the effect of this will be the subject of further releases in the near future.
Cervantes has now completed the re-drilling of the Albury Heath Project south east of Meekatharra, and the results of this program will be released as soon as possible. The hope is that the new drilling program and onsite review of the surrounding permits owned by Cervantes, by our exploration manager Marcus Flis, will support the historical drilling results previously released, add additional tonnages, and geological data for discovery of similar structures in the immediate area.
Cervantes has also commenced the re-drilling of the Pansy Pit as well as Air Core drill sampling of the Primrose Shear. This shear is a prime untested target for a large tonnage gold host as outlined in the Company's March 2018 Quarterly Activity Report announced on 30 April 2018.
Soil sampling has been completed on the Abbotts Project north-west of Meekatharra. Abbotts adjoins the northern boundary of Thundelarra's successful gold exploration project at Garden Gulley. Results will be released in due course when assaying has been completed and assessed. Additional Soil sampling was carried out on a large exploration licence Cervantes acquired approximately 12 months ago called Deep Well. Whilst this is not a priority target it will assist in understanding any potential exploration targets outside of the main project area now referred to as the Primrose Project. The EL hosts the northern extension of the Primrose Shear.
Cervantes is seeking shareholders support to ratify the prior issue of shares and options of 40,199,593 fully paid ordinary shares and 13,399,864 free attaching options placed to professional investors under ASX Listing Rule 7.1 to raise $281,397 on the 6th April 2018.
Your Board is also seeking approval to place up to 25m fully paid ordinary shares together with 1 free attaching option for every two shares placed on terms and conditions as outlined in the explanatory statement.
These facilities will be used if and when required for any additional funds to further progress the company's exploration activities and for working capital.
The Board looks forward to bringing you and the market further releases on our very active drilling and exploration programs on this Historic Goldfield, some of which are already completed and others are underway. Shareholders are invited to attend and review, and ask questions on the exploration programs to date.
To view the release, please visit:
http://abnnewswire.net/lnk/7F66W7IM
About Cervantes Corporation Limited

Cervantes Corporation Limited (ASX:CVS) is an emerging gold explorer and aspiring gold miner. It has built up a portfolio of gold properties in well-known and historically producing gold districts with a strategy to apply novel exploration and development thinking. Cervantes has identified opportunities in those districts that were overlooked by previous explorers. The company is committed to maximizing shareholder value through the development of those opportunities.

Collin Vost
Executive Chairman
T: +61-8-6436-2300
E: cvost@cervantescorp.com.au
Related CompaniesCervantes Corporation Limited