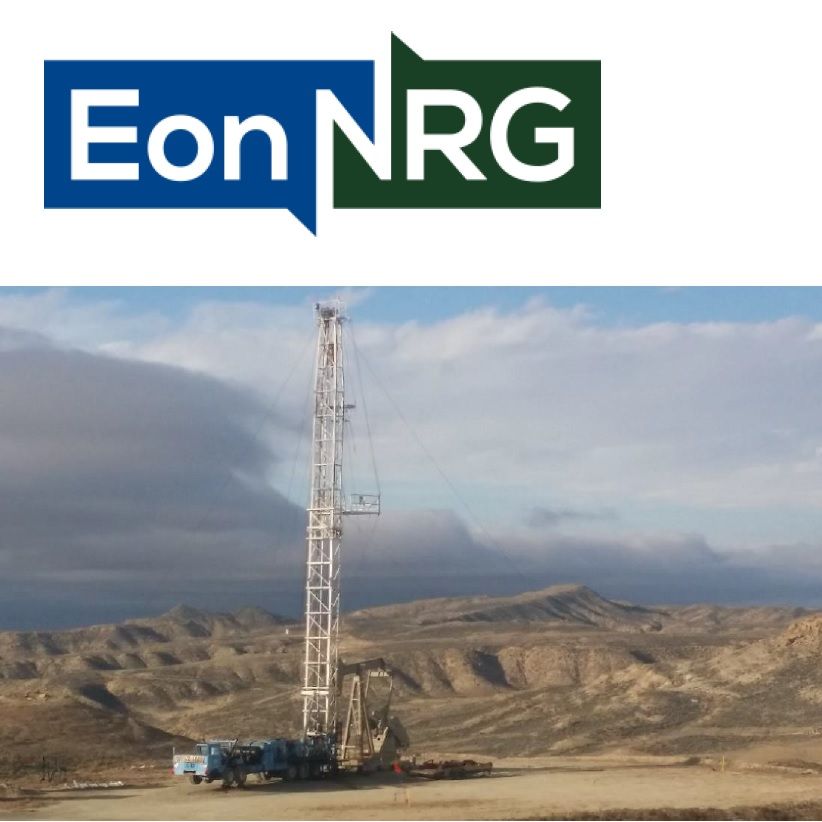 Silvertip Field Development Program
Perth, May 23, 2018 AEST (ABN Newswire) - Following the successful recompletion of the 35-28F gas well in February 2018, EON NRG Ltd (

ASX:E2E
) (

OTCMKTS:ICRMF
) is proceeding with the preparation for permitting of a further two gas well recompletions at its Silvertip Field in the Bighorn Basin, Wyoming.
The 35-28F well has produced 50,000 Mcf of gas in the first 100 days since the recompletion with an average production rate of 490 Mcf per day and it continues to consistently produce more than 450 Mcf per day. The recompletion has generated net revenue after royalty and production tax deductions of almost $55,000 after a capex cost of $22,000.
Two further wells have been identified at Silvertip that appear to have the same formation characteristics as the 35-28F well and which are expected to have behind pipe gas that can be extracted through a recompletion process. The Company is looking to carry out these recompletions in the second half of 2018.
The Company is also undertaking analysis of the potential of drilling wells into the Tensleep/ Phosphoria formation which is present in the Silvertip field. This formation has not historically been heavily exploited at Silvertip because of the higher capital costs associated with the drilling of these wells to around a depth of around 8500 feet and because the oil and gas that is produced is sour and therefore has a higher deduct at the point of sale than the sweet light crude that has historically been produced at Silvertip from the Frontier formation wells.
With the oil price having increased to more than US$70/Bbl (WTI), these Tensleep wells become more economic and this may provide an opportunity for further development. The neighboring Elk Field has prolific production of oil and gas from Tensleep wells and has the capacity to process sour gas. There is a gas pipeline connecting the two fields through which Tensleep gas has historically been transported to the adjacent field plant for processing.
To view figures, please visit:
http://abnnewswire.net/lnk/2XD6J092
About EON NRG Ltd

EON NRG Ltd (ASX:E2E) is an USA onshore focused energy exploration and production company. The Company's growth path is through drilling of high impact oil exploration wells, supported by its 100% owned and operated long life oil and gas production assets and associated cashflow. The company also has a battery minerals division with prospective leases in Nevada which are at the early stages of low cost exploration.
Simon Adams
CFO/Company Secretary
Phone: +61-8-6144-0590
Email: sadams@i-og.net

John Whisler
Managing Director
Denver Head Office: +1-720-763-3183
Email: jwhisler@i-og.net

Website: www.eonnrg.com
Twitter: @EonNRG
Related CompaniesEON NRG Ltd