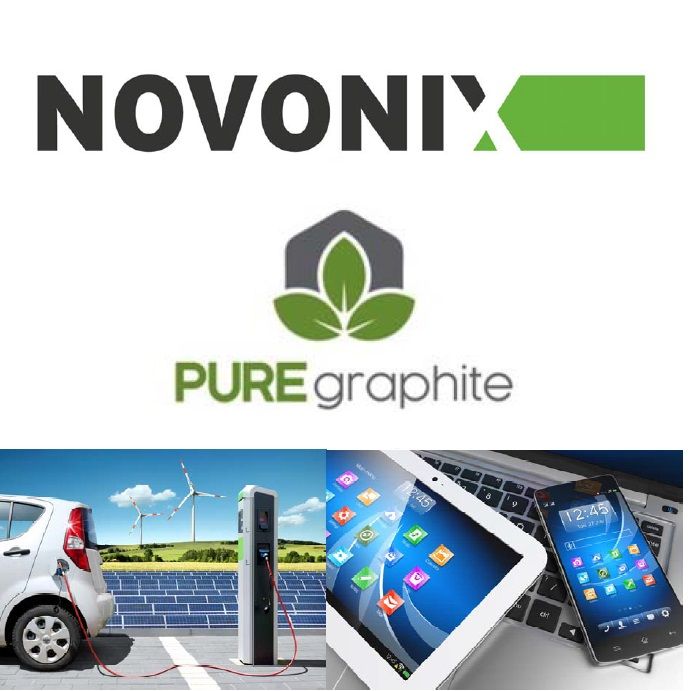 Accelerating Adoption of Battery Technologies for a Cleaner Energy Future
Brisbane, June 19, 2018 AEST (ABN Newswire) - NOVONIX Ltd (

ASX:NVX
) provides the Company's latest presentation.
ABOUT US
A Battery Technology Company
- We make high performance battery materials and testing equipment
- Our customers are leading battery makers, researchers and OEMs
- Operations in USA and Canada and sales in fourteen countries
Experts Across the Battery Supply Chain
- Expertise from battery engineering/chemistry to cell mass production
Owner of a World-Class Natural Graphite Deposit
- Mt Dromedary Graphite Project is large high grade deposit (18% TGC)
- Located in established mining region in Queensland, Australia
SUMMARY INVESTMENT HIGHLIGHTS
Established brand in the rechargeable lithium-ion battery industry
- NOVONIX is an established brand name known for making the most accurate battery cell test equipment in the world
Global footprint of blue-chip customers and sales in 14 countries
- Our battery cell test equipment now used by leading battery, auto and equipment makers and researchers including PANASONIC, CATL, BOSCH, DYSON, 3M, Alcatel-Lucent, DALHOUSIE University, Pacific Northwest National Laboratory, Helmholtz Institute and many others
Innovative new products and process being commercialised in large growing market
- Developing and commercialising new innovations in battery anode materials, anode manufacturing processes, battery cell test equipment and electrolytes
Backed by a large world-class natural graphite resource in Australia
- NOVONIX owns a large high grade, long-life natural graphite deposit in Queensland, Australia (18% TGC)
Backed by a board experienced in building and running billion dollar businesses
- Extensive experience in BD, resources, energy, advanced materials, battery industry, project financing, project delivery, operations and scaling
Highly-incentivised Board and Management
- The Board and Management hold ~45% of the equity in the company
Opportunity to position at an early stage in a global market with exponential growth
- Exponential demand for rechargeable lithium-ion batteries being driven by EV and energy storage demand growth
To view the full presentation, please visit:
http://abnnewswire.net/lnk/5F9DGXC8
About NOVONIX Ltd

NOVONIX Ltd (ASX:NVX) (FRA:GC3) is an integrated developer and supplier of high performance materials, equipment and services for the global lithium-ion battery industry with operations in the USA and Canada and sales in 14 countries.
NOVONIX is majority-owner of the PUREgraphite battery anode material Joint Venture, headquartered in Chattanooga, Tennessee, USA.
NOVONIX's mission is to accelerate the adoption of batteries for a cleaner energy future.

CORPORATE
New York City, New York, USA
Contact: Nicholas Liveris
Email: nick@novonixgroup.com
Telephone: +1-989-859-3213

Brisbane, Queensland, AUSTRALIA
Contact: Greg Baynton
Email:greg@novonixgroup.com
Telephone: +61-414-970-566

USA & AUSTRALIA
Contact: Philip St Baker
Email: phil@novonixgroup.com
Telephone: +1-970-376-4918
Telephone: +61-438173330

BATTERY TECHNOLOGY SOLUTIONS
(BTS) FACILITY
Bedford, Nova Scotia, CANADA
Contact: Dr Chris Burns
Email: chris@novonixgroup.com
Related CompaniesNOVONIX Ltd