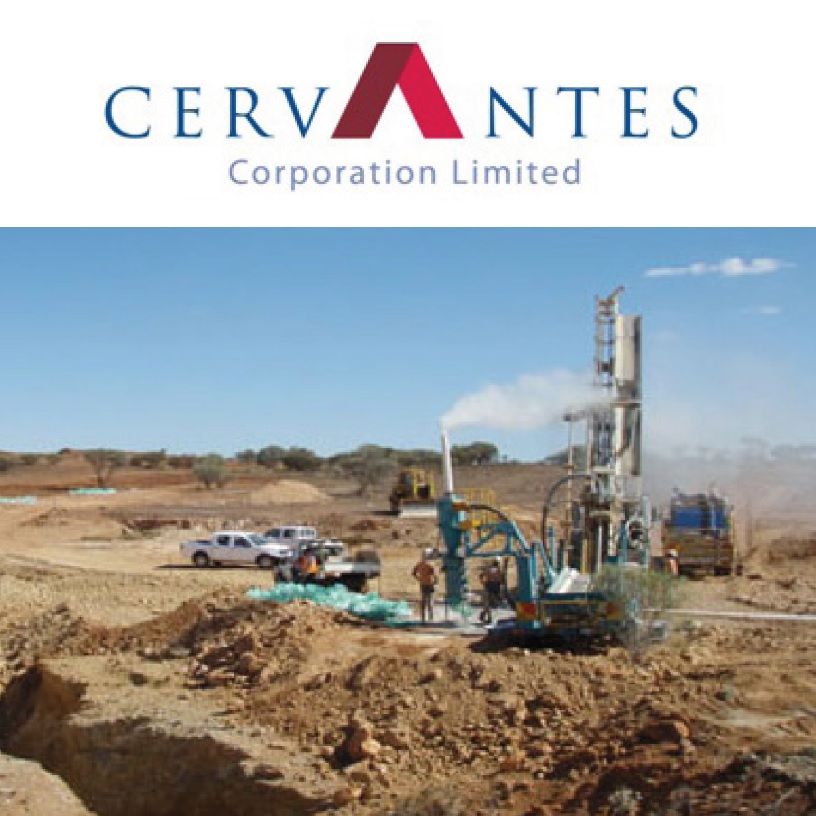 Iron Sands Rights and Fees
Perth, Aug 10, 2018 AEST (ABN Newswire) - Cervantes Corporation Ltd (

ASX:CVS
) (Cervantes, the Company) is pleased to provide an update on the rights and entitlements to an Iron sands venture introduced to Baraka Energy & Resources Ltd (

ASX:BKP
) ("Baraka") by Cervantes in 2012.
A joint meeting of the boards of Baraka and Cervantes resulted in an agreement to resolve the fees and rights that Cervantes had over the iron sands venture to enable Baraka to pursue buyers, representing Chinese Steel mills, Dredging firms, other companies in the Iron Sands industry, or wealthy Philippines or Chinese investors.
The previous loan agreement to Cervantes has now been amended in return for waiving all fees and rights, to a $900,000 loan repayable over 2 years interest free, amended from one year to two years on a best of endeavours basis. Cervantes expects to repay this loan earlier as a result of exceptional drill results from one of their gold projects which they released to the ASX on the 28 June 2018 announcing significant intersections of; 2m @ 67.2 g/t from 27m in AHP116, incl 1m @ 129.3 g/t from 27m and 5m @ 63.1 g/t from 32m in AHP134, incl 1m @ 202.8 g/t from 33m at their Albury Heath project in Meekatharra. This project is only one of three strategic gold projects it controls 100% of, and provides comfort for the Baraka loan.
Each company can now move forward with their respective operations, and Cervantes can concentrate on their very exciting Gold projects.
Shareholders should refer to the last three Cervantes ASX releases on their projects to appreciate the potential from all three gold projects, and in particular two of the projects which have produced well above expectations of our Exploration Manager from recent drilling programs.
About Cervantes Corporation Limited

Cervantes Corporation Limited (ASX:CVS) is an emerging gold explorer and aspiring gold miner. It has built up a portfolio of gold properties in well-known and historically producing gold districts with a strategy to apply novel exploration and development thinking. Cervantes has identified opportunities in those districts that were overlooked by previous explorers. The company is committed to maximizing shareholder value through the development of those opportunities.

Collin Vost
Executive Chairman
T: +61-8-6436-2300
E: cvost@cervantescorp.com.au
Related CompaniesCervantes Corporation Limited



Baraka Energy & Resources Limited