New partnership with Mastercard strategically extends MYOB's payments opportunity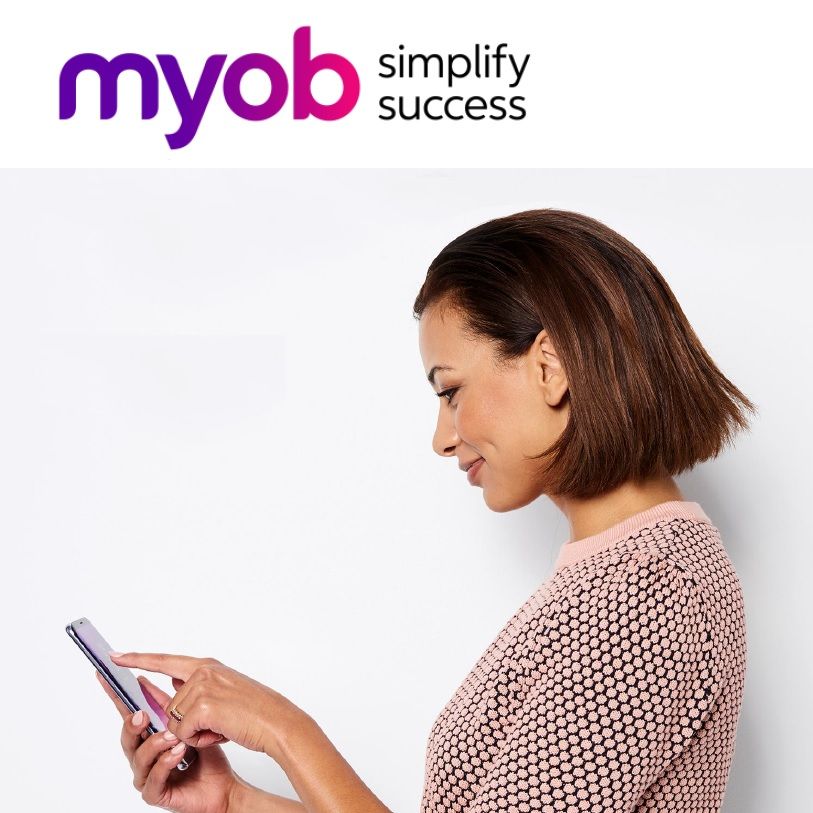 Confirms Market Leadership for Growth in Online Accounting
Sydney, Nov 15, 2018 AEST (ABN Newswire) - MYOB (

ASX:MYO
) will today host its 2018 Investor Day. A copy of the presentation is attached and will be made available on MYOB's investor website.
Highlights
- MYOB confirms market leadership position in online subscriber growth in Australia and New Zealand, adding more than 200,000 online subscribers in the 12 months to September 2018
- Online subscribers reached more than 550,000 at the end of September 2018, up 60 per cent year on year
- MYOB's strategy to invest for future growth has commenced, with a clear focus on increasing subscribers, improving retention and lifting ARPU
- The accelerated investment in the MYOB Platform is progressing well. Attendees at today's Investor Day will see the first product demonstration of the end-to-end compliance workflows in the MYOB Platform. Other updates include the acceleration of the online Corporate Compliance and Document Management modules, with a brought forward date to be initially in market in 2019
- New strategic partnership with Mastercard enables supplier and payroll payments to be made within MYOB software, opening up an addressable market opportunity of c.$200bn for MYOB to penetrate.
- A highly engaged team together with a strong employee brand delivers engagement scores well above the New Tech benchmark
- Medium-term guidance reaffirmed; MYOB on track to reach 1 million online subscribers in 2020
Tim Reed, Chief Executive Officer:
"We are excited by the progress we are making in our business. We have entered a 2-year period of accelerated investment and the benefits are already being realised. In the past 12 months we have added more than 200,000 online subscribers, confirming our leadership position in the online accounting market.
Delivery of our online platform is progressing well, and for the first time we are pleased to demonstrate the end to end compliance workflows- a clear differentiator for us in the industry.
The MYOB Platform will enable our vision of the The Connected Practice - a bold vision we have for the future of our industry. We are delivering a single cloud platform that leverages artificial intelligence to significantly streamline the processes across both SMEs and Advisers.
Great software is built by a great team. Our confidence in our ability to build the MYOB Platform is based on our highly engaged team. The ability for us to attract and retain top talent is strong and positions us well above the new tech benchmark for employee engagement."
To view Investor Day Presentation, please visit:
http://abnnewswire.net/lnk/6A2LSYLC
About Myob Group Ltd

MYOB Group Ltd (ASX:MYO) is a leading provider of online business management solutions. It makes business life easier for approximately 1.2 million businesses and accountants across Australia and New Zealand by simplifying accounting, payroll, tax, practice management, CRM, job costing, inventory and more. MYOB operates across three core segments – Clients and Partners (business solutions to SMEs and Advisers); Enterprise Solutions (larger businesses) and Payment Solutions. It provides ongoing support through client service channels including a network of over 40,000 accountants, bookkeepers and other consultants. It is committed to ongoing innovation, particularly through its Connected Practice Strategy and through the development of the MYOB Platform. For more information, follow @MYOB on Twitter or visit http://investors.myob.com.au/Investors
Investor and Analyst Enquiries
Christina Nallaiah
Head of Investor Relations
T: +61-2-9089-9122
M: +61-468-362-553
E: christina.nallaiah@myob.com

Media Enquiries
Conor Roberts
NZ Corporate Communications
M: +64-21-124-6004
E: Conor.roberts@myob.com
Related CompaniesMyob Group Ltd