Sydney, Aug 9, 2016 (
Global Fashion Wire
) - What do you get when you mix a touch of German Expressionism, a nip of Stanley Kubrick, and a sprinkle of Tim Burton?
Alfred J Hemlock
is what!
This enticing new horror/comedy bender from Director
Edward Lyons
is whetting the appetite of horror fans everywhere. With the trailer released early last week, the film has attracted praise for its originality and cheeky winks to the horror classics.
Garnering publicity on Film Shortage, and winning Awardeo's "
Trailer of the Week
" competition, Alfred J Hemlock is charging ahead for festival season. "We are thrilled to bring this film to festivals" Writer/Director Edward Lyons commented. "I wanted this film to offer something unique, to be captivating, spooky, but most importantly to be a good story with characters you care about."
And that is what the creative team behind Hemlock has delivered.
Asked about playing the lead character, Alfred J Hemlock, actor
Tristan Mckinnon
said "Hemlock was an evolution for all of us. Each department from script, to costume, to makeup, seemed to seamlessly feed into the development of the character. Then by the time we had to shoot, it was my job to take the reins of our creation and hold on tight."
It's still early days for Alfred J Hemlock. With eyes fixed on the world film festival circuit, it's off to a thrilling start. Alfred J Hemlock is an Idyllic Films Production, Co-Written by Edward and Melissa Lyons, Directed by Edward Lyons, Starring Renaye Loryman, Tristan Mckinnon and Christian Charisiou.
View the
Alfred J Hemlock
trailer below:
Synopsis
When a young woman is abandoned in the night by her abusive boyfriend, her only way home is through an alleyway where she is terrorised by the mysterious entity Alfred J Hemlock. After wearing her down, Hemlock offers her a seductive but deadly proposition. It is only by reaching the depths of her despair that the woman finds the strength within herself that nobody suspected she had.
Visit the Alfred J Hemlock
Gallery
.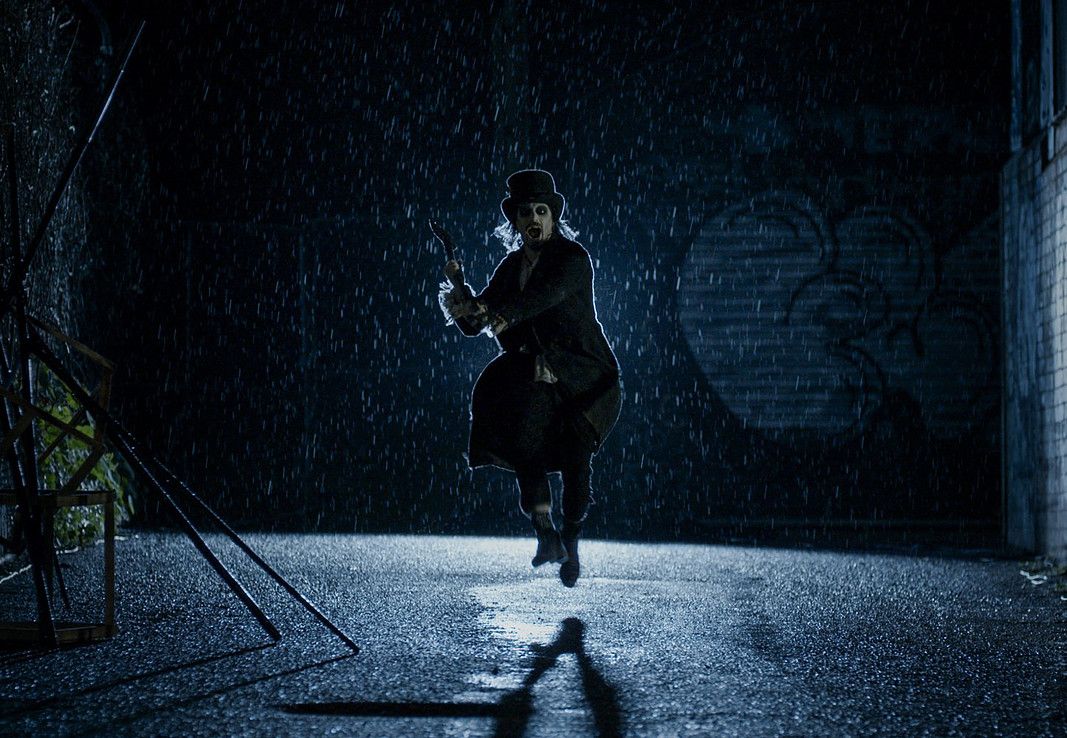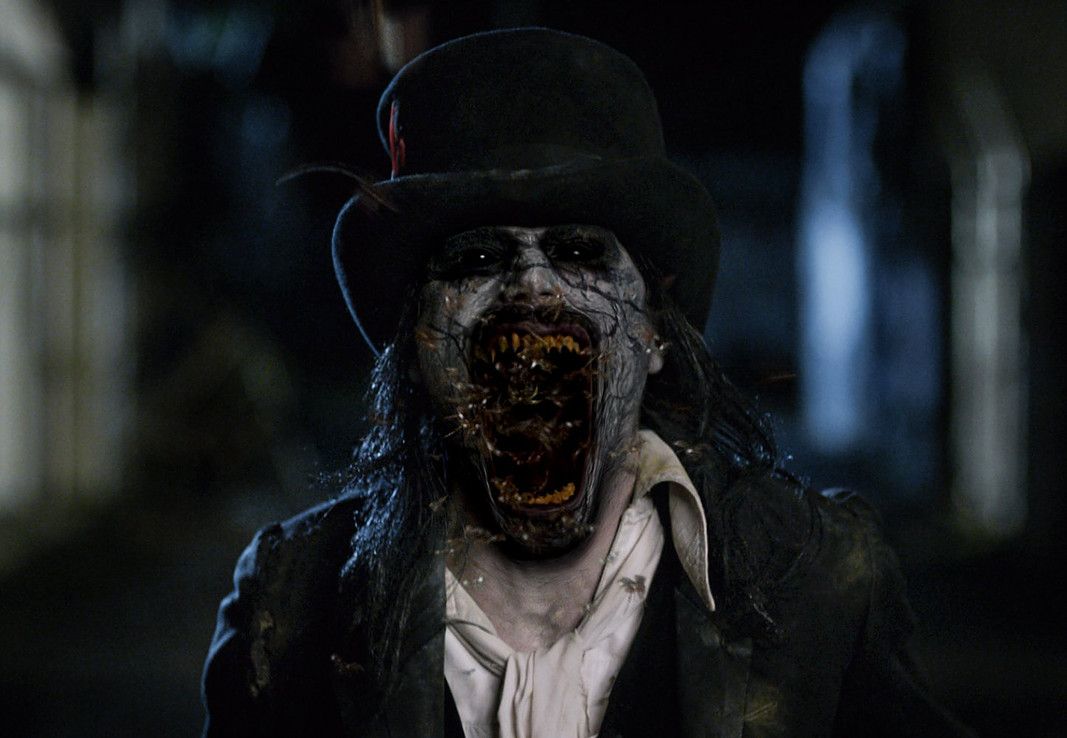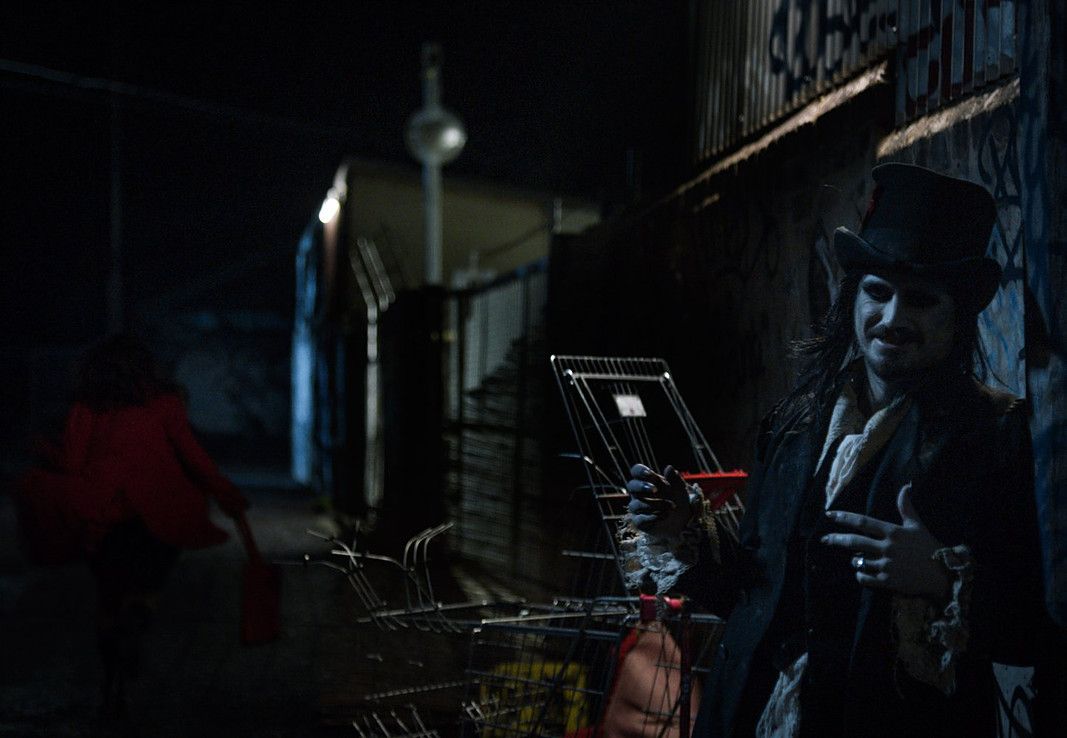 Cast:
Tristan Mckinnon
as Alfred J Hemlock
Renaye Loryman
as Emily
Christian Charisiou
as Guy
Crew:
For more information on the
Alfred J Hemlock Crew
including
Edward Lyons
,
Melissa Lyons
,
Simon Harding
,
Stephanie Todd
,
Sara Hoke
,
Joff Bush
and
Adrian Bilinsky
- visit
www.alfredjhemlock.com/crew
For more information contact or visit:
Email: info@alfredjhemlock.com
www.alfredjhemlock.com