How will Time's Adelphic acquisition affect the Ad Tech Industry?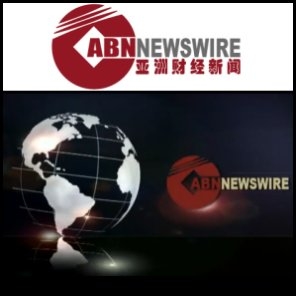 Time's Adelphic acquisition may signal the beginning of a new Ad Tech arms race
Companies mentioned in this article: Time, Inc. (

NYSE:TIME), Social Reality, Inc. (

NASDAQ:SRAX), Adobe Systems, Inc. (

NASDAQ:ADBE), Facebook (

NASDAQ:FB), Alphabet (

NASDAQ:GOOG) and Yahoo (

NASDAQ:YHOO)
New York, New York, 08:30 EST Jan 30, 2017 (NetworkNewsWire) – When Time, Inc. (

NYSE:TIME) acquired Viant, a data-centric marketing company, last year, many observers wondered just how it planned on monetizing the 1 billion, plus, strong registered user database, but its recently announced plans to acquire Adelphic just filled in the gaps.
Adelphic is an innovative demand-side platform (DSP) cross-channel programmatic advertising platform provider, which includes self-service media planning and execution tools.
The plan is to create the industry's first "people-based demand-side platform" by strengthening Adelphic's self-service programmatic proficiencies with Viant's people-based offerings and, in this case, it just happens that this DSP is able to reach more than 1 billion global shoppers.
Programmatic digital advertising is projected to continue its rapid growth rate, which, according to eMarketer, should account for more than 70 percent of digital advertising.
The growth trends have benefited other companies, like Social Reality, Inc. (

NASDAQ:SRAX), an Internet advertising and technology platform that provides tools to automate the digital advertising market, which just released certain preliminary unaudited operating results, as well as updated its 2016 and 2017 guidance.
Social Reality revamped their model, last year, to increase higher margin customer exposure and focus sales efforts on new products to attract advertisers with greater long term profitability potential. The strategic shift initially reduced revenues, between the second and fourth quarters of 2016, by moving away from some of its SRAX buy-side clients who historically generated low gross margin, but revenues are already trending back towards historical averages.
By providing greater value to SRAX sell-side and SRAXmd clients, Social Reality grew their unaudited fourth quarter 2016 gross revenues to $11.5 million, a 41% increase over the 2015 same quarter and a 20% increase over the previous quarter, resulting in unaudited gross profit of $4.7 million, an 86% increase over the third quarter of 2016.
Additionally, Social Reality announced a successful $4 million equity offering, in January 2017, which they used to repay all its senior secured debt. Plus, its SRAXmd product line, the Company's healthcare-focused programmatic RTB exchange that allows pharma brands and publishers of medical content to create custom exchanges that invite specific advertisers to bid on inventory on their sites, experienced record activity, with unaudited sales up 115% in 2016 and January 2017 accrued bookings up over 100%.
Social Reality's management expects 2017 total revenues to reach the $45-$50 million range, resulting in $2-$5 million adjusted EBITDA. The greater long term profitability potential is a central reason that a ROTH Capital Partners' analyst raised Social Reality's EPS projections from $0.27 to $0.57 and placed a $9.25 price target on Social Reality.
It seem that the recent slew of deals was kick started, in 2016, by a number of Chinese companies buying up ad tech properties, like the purchase of Media.net, last August, by a group of Chinese investors for $900 million in cash.
Time's Adelphic acquisition follows Adobe Systems' (

NASDAQ:ADBE) purchase of TubeMogul, for $540 million, announced in August 2016 and closed in December. According to their press release, "Adobe's acquisition of TubeMogul will create the first end-to-end independent advertising and data management solution that spans TV and digital formats, simplifying what has been a complex and fragmented process for the world's biggest brands."
We're still a far cry from the number of high profile deals in 2014, like Facebook's (

NASDAQ:FB) acquisition of LiveRail for a reported $400 million, Google's (

NASDAQ:GOOG) Adometry and Spider.io acquisitions, as well as Yahoo (

NASDAQ:YHOO) acquiring BrightRoll for $640 million and Flurry for $200 million, but the Adelphic deal may help to usher in the next as tech consolidation move.
About NetworkNewsWire
NetworkNewsWire (NNW) provides news aggregation and syndication, enhanced press release services and a full array of social communication solutions. As a multifaceted financial news and distribution company with an extensive team of journalists and writers, NNW is uniquely positioned to best serve private and public companies who need to reach a wide audience of investors, consumers, journalists and the general public. NNW has an ever-growing distribution network of more than 5,000 key syndication outlets across the country. By cutting through the overload of information in today's market, NNW brings its clients unparalleled visibility, recognition and brand awareness. NNW is where news, content and information converge. For more information, visit https://www.networknewswire.com.
Please see full disclaimers on the NetworkNewsWire website: https://www.networknewswire.com/disclaimer.
Source:NetworkNewsWire
Contact:

NetworkNewsWire (NNW) 
New York, New York 
www.NetworkNewsWire.com
212.418.1217 Office 
Editor@NetworkNewsWire.com
Related CompaniesYahoo!
Time, Inc.
Social Reality, Inc.
NetworkNewsWire.com
Facebook, Inc.
Alphabet Inc







Adobe Systems, Inc.